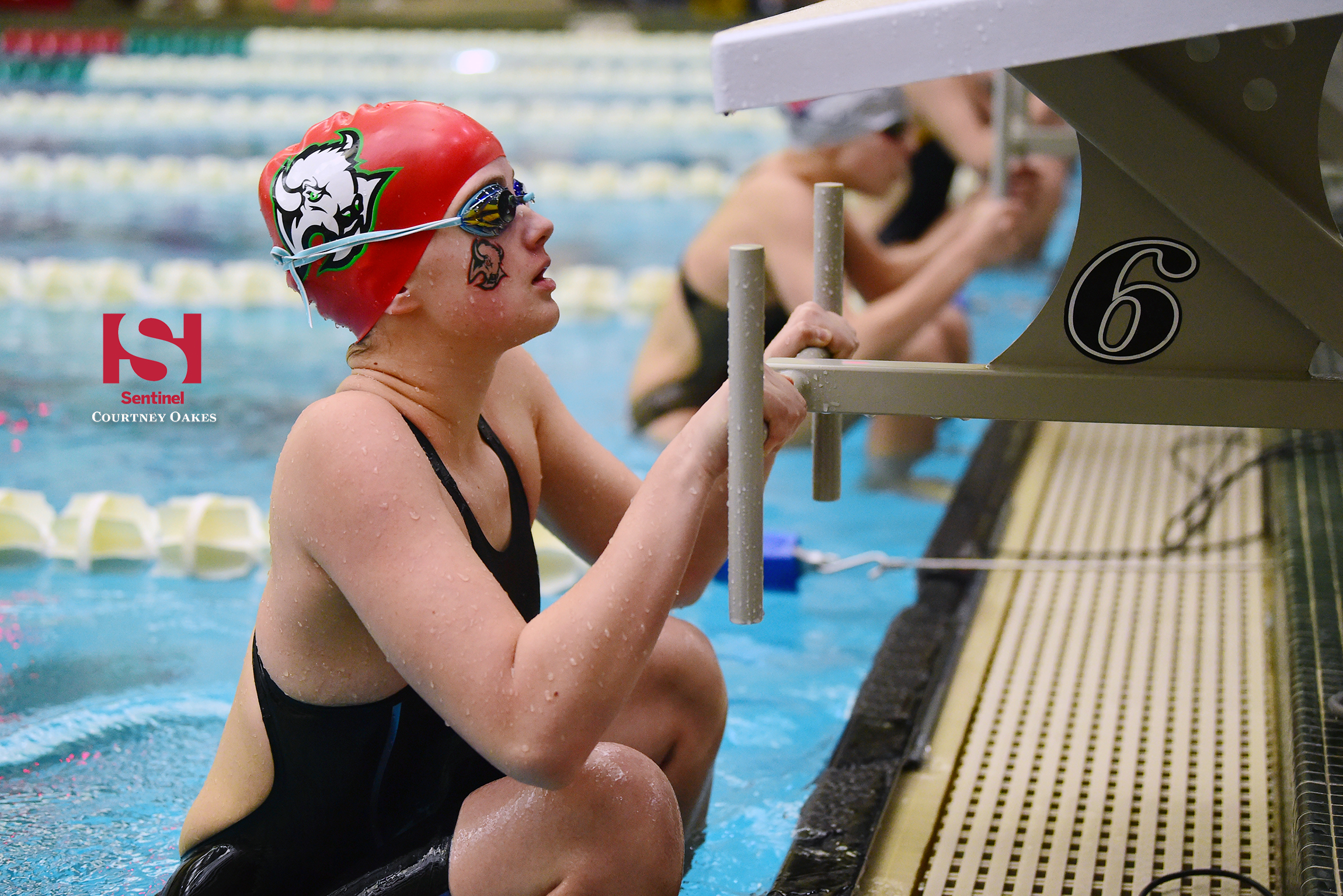 AURORA | Even with virtual meets in place for the majority of the upcoming girls swimming season, Smoky Hill won't be the only team using its pool.
Without a pool at its school and with a nearby rec center it uses temporary closed, Mullen High School faced the prospect of canceling its season and having its swimmers go elsewhere, but Smoky Hill coach Scott Cohen moved quickly to help the fellow member of the Centennial League.
Cohen offered the use of Smoky Hill's pool — as first detailed by Mullen Sports Information Director Neil Devlin (story) — so Mullen could practice and have a season despite the extra challenges of the coronavirus pandemic.
"We had our league coaches meeting last week and Mullen was just talking about how they don't have a pool or anywhere to swim; their options were to not have a team or disperse the kids to their closest home schools, but that didn't seem right to me," Cohen told the Sentinel.
"The district (Cherry Creek Schools) is not renting out our pool right now, so let's help them out and let them have a swim season," he added. "As of right now, we're not pushing anybody out by having them in, so to me it was a no-brainer as long as we could make it work and I could still have the amount of time I need."
Cohen said Mullen's practices will be in the evening and they won't host any in-person meets there, so they will swim away meets against each opponent. The remainder of the league will conduct its schedule also exclusively with virtual meets.
Sharing a pool is not an unusual set up in Cherry Creek Schools, as Chaparral uses Grandview and Legend swims at Cherokee Trail for practices.
The arrangement with Mullen could be temporary, as the Mustangs hope to get access to the pool at Abraham Lincoln High School, which is much closer to their campus on South Lowell Boulevard in Denver. Denver Public Schools has not given approval yet, but could.
Mullen — which finished third at last season's Class 4A state meet and return some swimmers already bound for Division I programs — is scheduled to swim in person at Smoky Hill Feb. 4 and also will be part of the three-team Smoky Hill Invitational scheduled for Feb. 20 according to Cohen.
Smoky Hill is also scheduled to be site of the Centennial League Championship meet March 5.
Courtney Oakes is Sentinel Colorado Sports Editor. Reach him at 303-750-7555 or [email protected] Twitter: @aurorasports. IG: Sentinel Prep Sports