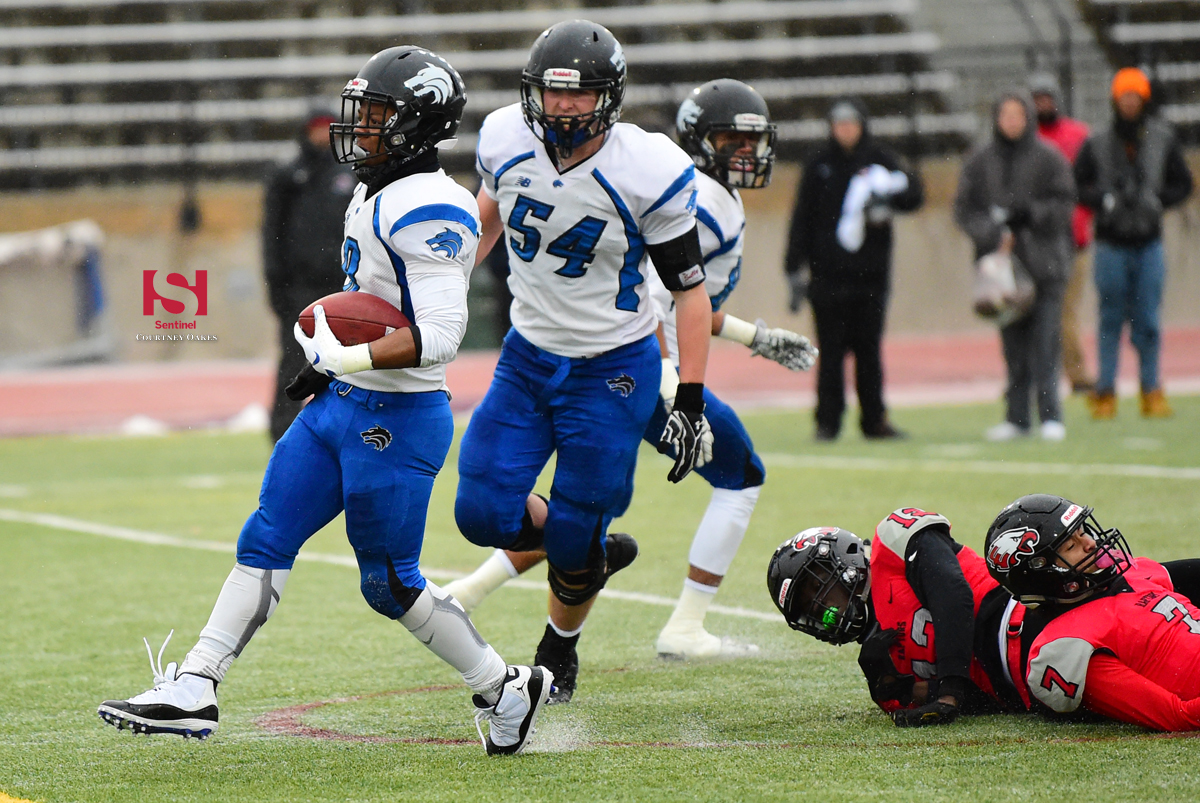 AURORA | A capsule look at the 2018 Class 5A state football semifinal playoff matchup between No. 5 Grandview and No. 1 Valor Christian:
Courtney Oakes is Sentinel Sports Editor. Reach him at 303-750-7555 or [email protected] Twitter: @aurorasports. FB: Sentinel Prep Sports
NO. 1 VALOR CHRISTIAN (12-0) vs. NO. 5 GRANDVIEW (11-1)
1 p.m., Nov. 24 at Legacy Stadium
BREAKDOWN: Grandview and Valor Christian meet in the Class 5A playoffs for the third straight season and fourth time overall, with the Eagles owning a 2-1 advantage in the postseason series. Valor Christian topped Grandview in the semifinals in 2014 by a 14-7 count and also won a 2016 first round game 66-35, but the Wolves captured last season's quarterfinal meeting 28-16. The programs have met on seven occasions all-time with Valor Christian holding a 4-3 edge thanks to regular season wins in 2011 (45-17) and 2015 (31-14) in addition to the two postseason wins, while Grandview won regular season meetings in 2010 (28-19) and 2014 (24-21) in addition to last season's playoff win.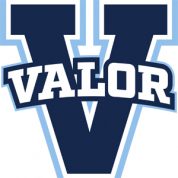 VALOR CHRISTIAN (12-0): In the first season under new head coach and former Denver Broncos star wide receiver Ed McCaffrey, the top-seeded Eagles won the Metro South League title, completed an undefeated regular season for the second straight season and reached the semifinals for the sixth time in seven seasons since moving up to 5A in 2012. Valor Christian has won its 12 games by an average margin of victory of 27.4 points per game…After first round bye, the Eagles posted a 44-6 second round win over No. 16 Regis Jesuit and followed that with a 34-7 victory over No. 8 ThunderRidge in the quarterfinals. Freshman RB Gavin Sawchuk ran wild against the Grizzlies as he scored all five of Valor Christian's touchdowns and accumulated 113 yards rushing. The Eagles needed just 238 yards of total offense in the victory as their defense held the opposition to seven points or fewer for the 10th time in 12 seasons and also forced three turnovers…For the season, Sawchuk is the team's leading rusher with 542 yards and eight touchdowns, with 525 yards and all eight scores coming in the last three weeks. Senior QB Luke McCaffrey, a University of Nebraska commitment, has accounted for 25 touchdowns (18 passing, seven rushing) along with 2,311 total yards (1,934 passing, 377 rushing). The trio of junior RB Zain Zinicola, junior WR Kaiden Keefe and junior WR Chase Lopez each have more than 600 yards receiving and have combined for 18 touchdown catches, while senior RB Joshia Davis (a University of Colorado commitment) has been little used of late, but is another effective versatile weapon out of the backfield…Valor Christian's defense has yielded just 71 points on the season (5.5 points per game) and has allowed less than half the total of the next-closest semifinalist (No. 2 Columbine, which has given up 154). The Eagles have generated a whopping 34 turnovers on the season (19 fumble recoveries, 15 interceptions) with senior LB Ethan Zelma — the team's leading tackler with 124 — the leader in takeaways with five, while senior S Dylan Emery and sophomore S Jack Howell leading the way with three interceptions apiece. Senior LB Payton Polson, sophomore DE Eli Miller and senior DT Cian Quiroga (the team's sack leader with 8.5) also make big plays regularly for Valor Christian…On special teams, Sawchuk is a factor on kick return and the Eagles don't often need field goals, but senior PK Dane Palazzo and junior PK Brian Brogan are a combined 3-for-11 on attempts, plus a combined 43-of-45 on extra points.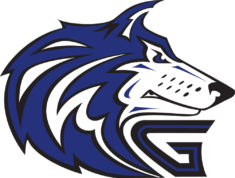 GRANDVIEW (11-1): Coach John Schultz's fifth-seeded Wolves appear in the semifinals for the second straight season and fourth time in the past eight seasons (Grandview playoff history since 2001) after completing a 9-1 regular season that included a one-point loss to rival Eaglecrest. Including two postseason wins, Grandview has had an average margin of victory of 23.5 points per game…After a first round bye, the Wolves have advanced with a 45-21 win over No. 21 Legacy in the second round followed by a 26-22 victory over No. 4 Eaglecrest in the quarterfinals. Grandview trailed the Raptors by nine points in the late stages of the third quarter, but two fourth-quarter touchdowns (one receiving, one rushing) for senior RB Jordan Billingsley gave it the points needed to win the game. Billingsley scored three touchdowns in all and rushed for 124 yards, while sophomore RB Noah Schmidt picked up 50 yards on the ground and had the Wolves' other score on a short touchdown run. Sophomore QB Jacob Burr threw the touchdown pass to Billingsley and also set up the go-ahead score with a huge fourth-down completion across the middle to senior WR Dayne Prim. In two postseason games, Burr has throw four touchdown passes and rushed for two scores, while Billingsley has four TDs and 277 yards rushing, while Schmidt is at 188 yards rushing…For the season, Grandview has scored 461 points, which is the second-most points of the four teams remaining and trails only No. 2 Columbine (which has 490). Billingsley had an outstanding junior season with 1,905 yards rushing and 21 rushing touchdowns, numbers he has surpassed in TDs (23), while he has accrued 1,809 yards on the ground, all while Schmidt (753 yards, nine touchdowns) has taken on a much larger role in the offense. In his first season as a starter, Burr has been efficient and effective as he's thrown for 1,133 yards and 18 touchdowns (against four interceptions), while rushing for a handful of touchdowns as well. Prim, a 6-foot-5 basketball star, has caught 23 balls (12 for touchdowns) and has 460 receiving yards, while junior WR Jordan Smith (242 yards, 3 touchdowns) is another strong pass catcher with the penchant for spectacular grabs, while senior TE Hayden Isenhart (who caught the eventual game-winning touchdown in double overtime of a victory over No. 3 Cherry Creek) also is over 100 yards receiving, as is junior FB Cade Bruckman out of the backfield. Grandview's offensive line is stout and keyed by All-Metro East league performers in seniors Mason Schultz and Darius Miller…Defensively, the Wolves have yielded at least 21 points in each of their last four games, but have won all the those games with big plays when needed. Grandview averages around two turnovers per game and has a variety of big playmakers in Bruckman and senior S Trevor Greenlee, who share the team lead with 70 tackles, while Greenlee paces the team in interceptions with four (including one that came in the fourth quarter of the win over Eaglecrest). Senior DE Brandy Okeke's seven sacks give him an edge of one over Bruckman, while he is also third on the team with 68 stops (14 tackles for losses), while senior LB Jack Rogers and sophomore LB Colton Martin also end up around the ball with regularity. Isenhart, a Montana State recruit, makes things happen at the point of attack and owns four sacks. Junior LB Bradley Shafer had his first double-digit tackle game of the season with 12 in the playoff win over Eaglecrest. Greenlee, Rogers and junior LB Ty Hussey each have scored on interception returns…On special teams, Billingsley can be a weapon in the return game, while Grandview employs the duo of senior soccer players Ian Oltman and Cobi Wood — who helped the Wolves to the 5A state championship game last week — for an advantage in the kicking game. Oltman has helped the Wolves with his kickoffs and Wood takes most field goal tries (4-for-5 with long of 46 yards) and extra point tries (51 of 52).
WINNER GETS: The Grandview-Valor Christian winner moves on to face No. 3 Cherry Creek (12-1) — a 10-7 winner over No. 2 Columbine Nov. 23 — in the Class 5A state championship game, which is scheduled for 2:30 p.m. Dec. 1 at Broncos Stadium at Mile High.