AURORA | The 2018 Grandview football team at a glance:
Courtney Oakes is Sentinel Sports Editor. Reach him at 303-750-7555 or [email protected]: @aurorasports. FB: Sentinel Prep Sports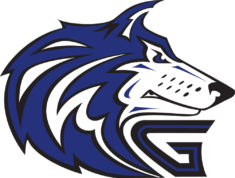 GRANDVIEW
Mascot: Wolves
Coach: John Schultz
Last year: 10-3 overall (5-0 in Mount Massive League), lost in semifinals of 5A state playoffs
Players to watch: Jordan Billingsley, 5-foot-8, 190 pounds, RB, sr.; Hayden Isenhart, 6-4, 230, DE/TE, sr.; Mason Schultz, 6-4, 245, OL/DL, sr.; Cade Bruckman, 6-4, 205, LB/HB, jr.; Brandy Okeke, 6-3, 215, DE, sr.; Dayne Prim, 6-5, 200, WR, sr.; Brycen Heil, 5-11, 270, OL/DL, jr.; Darius Miller, 6-2, 270, OL, sr.; Noah Schmidt, 6-0, 195, RB/DB, soph.; Trevor Greenlee, 6-2, 175, DB/WR, sr.; Quentin Goodgain, 6-0, 175, DB/WR, sr.
2018 outlook: The machine that is Grandview football rolled on in 2017 with another run to the Class 5A semifinals, which included a rousing playoff victory over Valor Christian. Coach John Schultz's teams find ways to win games every season and the formula this season — as it has been in the past — is tremendous defense and a strong running game. Grandview's swarming defense is annually one of the top units in the state and figures to hold that distinction again this year. The Wolves should put plenty of pressure on opposing quarterbacks with the active duo of seniors Hayden Isenhart and Brandy Okeke leading the way, while junior Cade Bruckman expects to be a force from a linebacker spot and seniors Trevor Greenlee, Quentin Goodgain and Noah Schmidt fill important defensive roles as well. The ground game is plenty covered with the presence of a veteran offensive line — which features stalwarts in seniors Mason Schultz and Darius Miller, plus junior Brycen Heil — that will clear holes for dynamic senior running back Jordan Billingsley, who finished just shy of 2,000 yards on the ground last season, while Schmidt should also get good use carrying the football. While the quarterback position is still in transition, senior Dayne Prim will be on the outside and use his size, speed and hands to be a quality target and the 6-4 Isenhart will work as a tight end as well. The Wolves have a streak of 13 seasons in a row with a Class 5A state playoff berth and they should be seasoned for the postseason again after getting together with the other Centennial League teams in the Metro East League.
Schedule breakdown: Grandview has a difficult 2018 schedule ahead, one that includes contests against six Class 5A state playoff qualifiers from last season and a few others who have been postseason regulars in years past. The Wolves kept alive their Centennial League rivalries last season in non-league play, so six of their 10 regular season games will come against teams they played last season. Grandview has a stretch of three straight games against postseason teams in Fountain-Fort Carson (Sept. 15), followed by a visit to Mullen Sept. 21 and then the Metro East League opener against Eaglecrest Sept. 28. The Wolves end the regular season with a showdown against rival Cherry Creek Oct. 26.
GRANDVIEW SCHEDULE
Home games in all caps (played at Legacy Stadium): Thursday, Aug. 23 — CHAPARRAL, 7 p.m.; Friday, Aug. 31 — vs. Highlands Ranch at Shea Stadium, 7 p.m.; Friday, Sept. 7 — vs. Mountain Vista at Shea Stadium, 7 p.m.; Saturday, Sept. 15 — FOUNTAIN-FORT CARSON, 1 p.m.; Friday, Sept. 21 — at Mullen, 7 p.m.; Friday, Sept. 28 — EAGLECREST, 7 p.m.; Friday, Oct. 5 — at Cherokee Trail, 7 p.m.; Thursday, Oct. 11 — vs. Arapahoe at Littleton Public Schools Stadium, 7 p.m.; Friday, Oct. 19 — OVERLAND, 7 p.m.; Friday, Oct. 26 — CHERRY CREEK, 7 p.m.