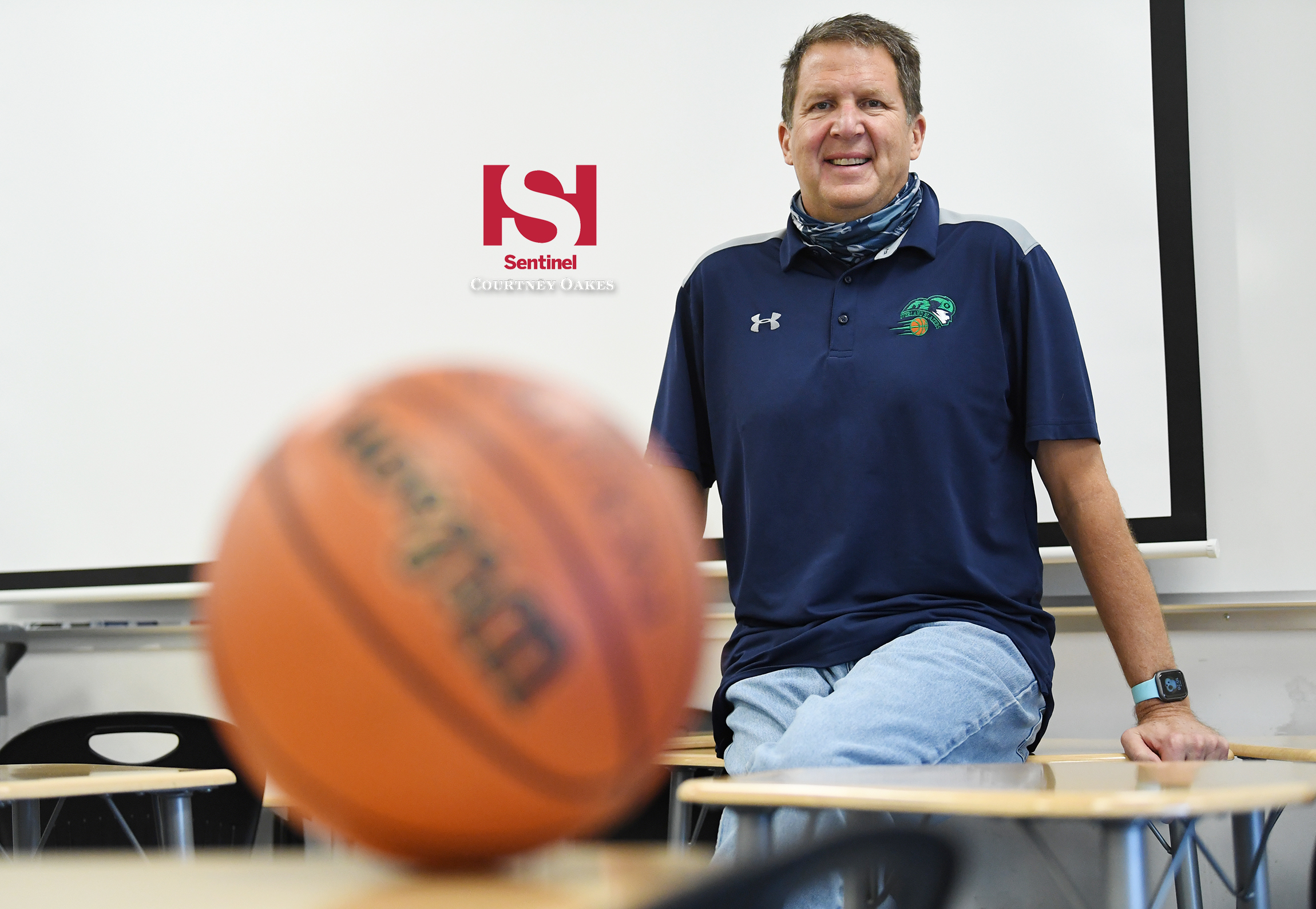 Robert Dennis woke up in the wee hours of a morning last October to the blaring of the smoke alarm in his home.
An electrical fire did significant damage to the house he shared with his wife, Suzanne, but he managed to put it out before the whole thing went up.
Spending several months in a rental while his house — fully covered by insurance — is repaired is absolutely nothing, however, compared with what Dennis went through earlier in 2020. In late March — not long after he and the Grandview girls basketball team had their trip to the Class 5A state championship game canceled by the pandemic — Dennis contracted COVID-19 bad enough that it sent the 60-year-old to the hospital in short order.
"I couldn't breathe, I couldn't hold anything down and my temperature would just spike up all of a sudden," Dennis recalled to the Sentinel. "I finally told my wife 'You have to take me in, I can't lick it.' …I went to school that week, my wife and I went to Wal-Mart the night before and I played in a poker tournament a week earlier, so who knows where I caught it, but I caught it good."
The gregarious Oklahoma native, father of three adult children and longtime fixture of Aurora prep girls basketball arrived at Sky Ridge Medical Center, where he was intubated and placed on a ventilator the very first night. He would spend several touch-and-go weeks in the hospital when the impact of the novel coronavirus and how to treat it was a complete mystery.
Dennis said he had never had surgery in his life and rarely got injured, but in his extreme condition, he quickly became a "guinea pig" of sorts as the staff tried all sorts of things.
Several different drugs were used to little effect, but it was the idea to flip him over on his stomach — called proning — that turned out to be the key. The technique (now one of the first steps taken when treating COVID-19 patients) helped his lungs drain and raised his blood oxygen saturation, which had been very low.
"Somebody came up with the idea to flip me over and that was a turning point," he said.
Dennis was kept in a "dreamlike state" as he recovered to his mind from atrophying like his body and he eventually moved out of the Intensive Care Unit. He said he had a sense that he was recovering by the changing tone of the dreams he still remembers vividly.
"I knew I was coming out of it because my dreams changed," he said. "Instead of morbid scenarios, my dreams were more like movies that are positive. When I went in, I was going down a bad path, but then I knew I was coming back."
Dennis eventually got released from the hospital — with a total bill of $1.2 million to come later, all handled by insurance — to the great relief of family and friends such as Josh Ulitzky, a longtime friend and head coach of the Grandview girls basketball team, where Dennis had spent two stints as an assistant in addition to his time as an assistant at Cherokee Trail and head coach at Overland (where he teaches) and Rangeview.
"The time he went in, when you went on a ventilator, you didn't come off it," Ulitzky said.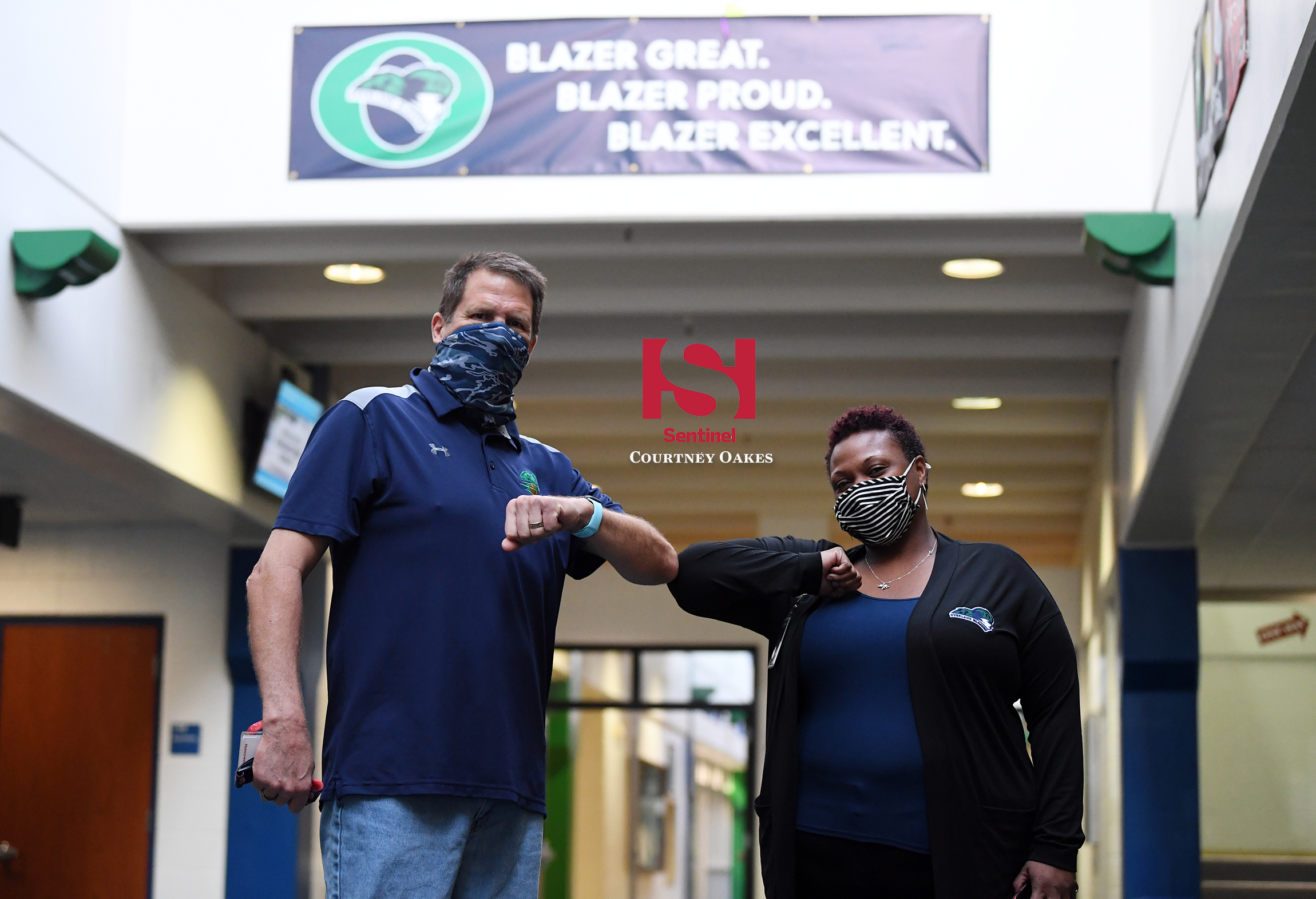 Dennis had plenty of rehabilitation to go through and had to be on oxygen for quite some time, but he was determined to be free of the tank over the summer. He reached his goal of getting off it on July 1 — fueled by his desire to get back in the classroom — and as he recovered, he rekindled a love of running (which he fuels daily now, at a slow pace) that he had exchanged in recent years for cigars and golf.
"It's now nine months since I woke up from a coma and I get up every morning at the crack of dawn and try to run or walk," Dennis said. "I ran a 10K (6-plus miles) on Thanksgiving and I have my eyes set on a half marathon in April. I ran marathons in my 20s and 30s, but I played golf and smoked cigars and got a dog four years ago.
"Things happen in your life, career changes, lifestyle changes. COVID is just going to be forever one of those that shifted me back to what I once was."
Little joys he used to have now bring him so much more than satisfaction.
The whiff of his wife's perfume — a rarity as he continues to get his sense of smell back slowly — teaching social studies to students live and in person (he is immensely grateful to Overland principal Aleshia Armour for offering him the choice to teach online or in person) and every minute back in the gym coaching basketball.
He's looking forward to what Grandview can do this season with a good deal experience and abundant size that includes recent Stanford University commitment Lauren Betts along with Iowa signee Addison O'Grady.
Ulitzky is just glad to have the boisterous Dennis back in the gym, for his personality and his abundant basketball knowledge.
"He's the same Robert, so it's great to see him back," Ulitzky said. "Obviously, he and I are very close and the kids just love him. He's the guy who they all go over to when he walks in the gym. He's got his goofy analogies that he uses every day. So it's great to see him come full circle.
"We argue a lot and people ask if we are mad, but it's great. Robert is the absolute contrarion to me in so many ways, but our core believes in basketball come together. It is an amazing, special relationship."
The time away from home in the hospital, combined with the rampart wildfires and filled the skies in the mountains with smoke discouraged Dennis and his wife from an extended stay in Breckenridge, where they had taken a family friend for a quick trip.
So the decision to stay home actually kept the fire that caught from taking down his entire house while they were away. That could have made the year even worse.
"I used all my insurance in 2020," Dennis chuckled. "We've still got to live in the rental for a few months, but those are first world problems in comparison."
Courtney Oakes is Sentinel Colorado Sports Editor. Reach him at 303-750-7555 or [email protected] Twitter: @aurorasports. IG: Sentinel Prep Sports