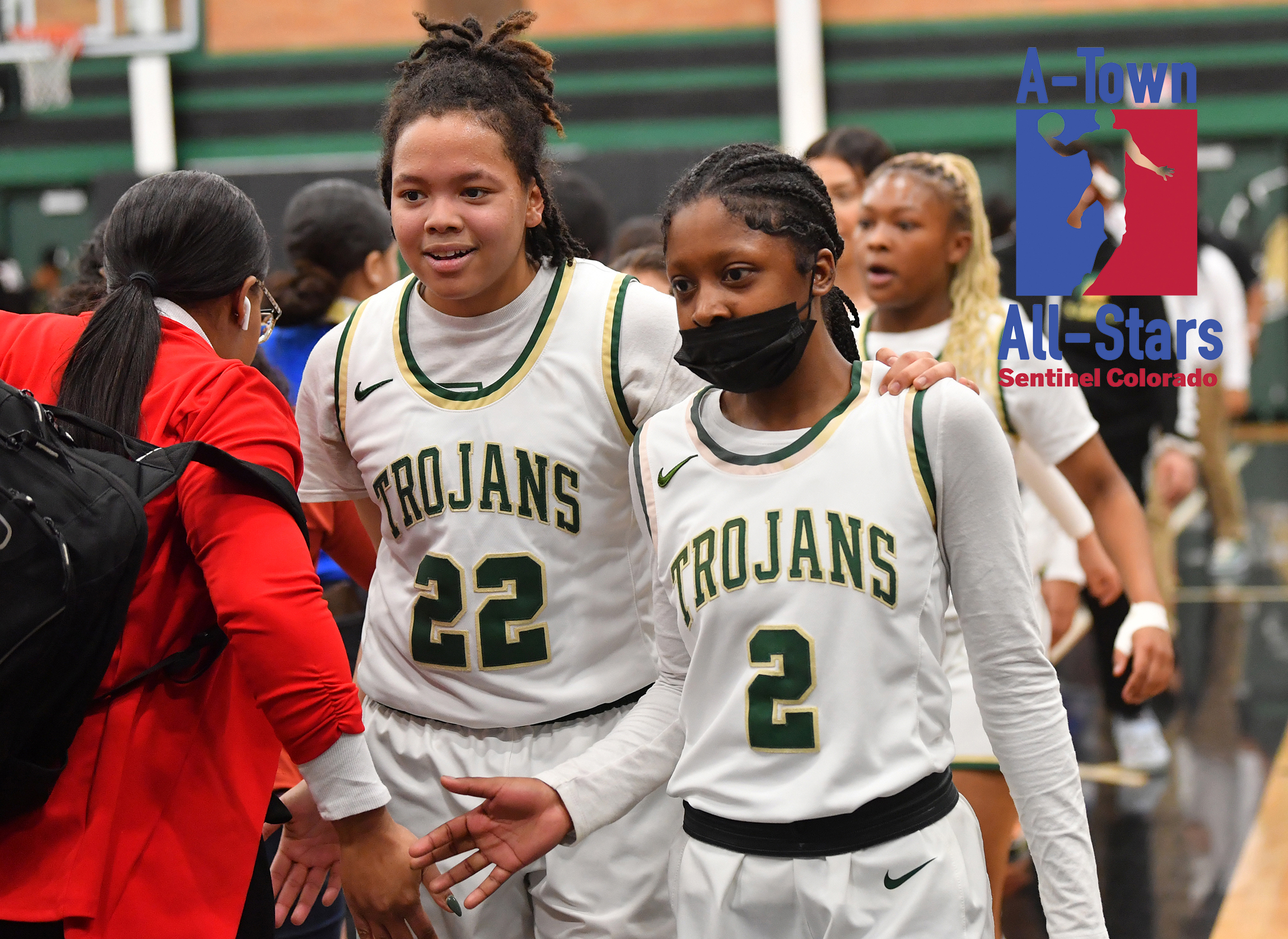 AURORA | A profile look at Aurora Central senior Shaya Kelley who is on the roster of Team East for the 11 a.m. A-Town All-Star Girls Game on March 18, 2023, at Eaglecrest High School (purchase tickets, here):
Courtney Oakes is Sentinel Sports Editor. Reach him at [email protected] Twitter: @aurorasports. IG: Sentinel Prep Sports
SHAYA KELLEY
School: Aurora Central High School
Year: Senior
Height: 5-foot-4
2022-23 averages: 11.2 points, 4.3 rebounds, 3.7 steals, 2.5 assists
Season highlights: Kelley is a multi-sport athlete who played volleyball for her school in the fall, then turned around and earned All-Colorado League first team honors on the basketball floor for coach Joseph Hill's Trojans, who finished 10-13. While her scoring numbers dipped slightly from the previous season, Kelley scored in double figures in 12 games (bracket 20 points twice) and tallied a season-high 30 points in a 62-45 victory over Hinkley on Jan. 24. She also led her team in steals per game (with 13 games of four or more steals) and tied for top honors in assist average. Kelley earned selection to the A-Town All-Star Game for the first time.
Kelley vs. Aurora teams: vs. Aurora West College Prep (16 points, 4 rebounds, 4 assists, 5 steals); vs. Gateway (18 points, 5 rebounds, 4 assists, 4 steals); vs. Hinkley (30 points, 4 rebounds, 4 assists, 4 steals); vs. Gateway (15 points, 6 rebounds, 4 steals)