AURORA | New Aurora city manager Jim Twombly is expected to be sworn in at the beginning of the regular Aurora City Council meeting Monday, followed by an agenda that will likely set the November ballot.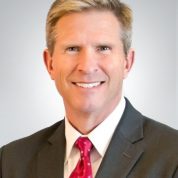 Twombly, the former city manager of Tulsa, Oklahoma, was chosen from four finalists earlier this year to fill the position vacated by Skip Noe, who retired in November. 
Assistant city manager Jason Batchelor has served as the interim city manager since.
City Council is also finalizing the questions that are to appear on the November ballot — two will involve the current ban on the sale of medical marijuana. City Council may approve two ballot questions, one which would ask voters to remove the ban on medical marijuana centers, including grows and manufacturing, and the other would add a 4 percent tax on the sale of medical marijuana and infused products.
City lawmakers will also consider a ballot question relating to union contract bargaining with the Aurora Police union. The city and union weren't able to meet an agreement earlier this year, forcing the question to the ballot.
The question will ask voters whether to implement the police union offer over the findings from the fact finder report, which looked at pension, Kelly Days leave and overtime. 
Most notably, the union's offer asks voters to force the city to relinquish its control over the police pension plan and affiliate with a defined benefit plan — a major dispute between the city and the union.
— KARA MASON, Staff Writer