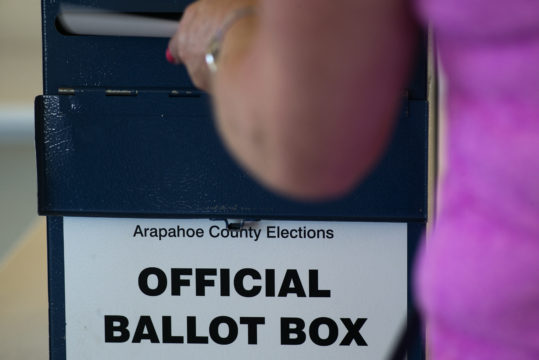 AURORA | In advance of the upcoming election, Masjid Ar-Rahmah in Aurora will be hosting an information session this Saturday about voting rights in Colorado.
The nonpartisan event is sponsored by CAIR Colorado and the League of Women Voters, and will take place from 3 p.m. to 5 p.m. at 16744 E. Iliff Ave., Aurora. The League of Women Voters will discuss the Aurora municipal election based on the voter surveys from Vote 411, election information from the league's education fund.
Register online at https://bit.ly/2ZaulEa.
The election is on Tuesday, Nov. 2. Voters can drop off their ballots at a number of 24-hour ballot boxes in Aurora, including the MLK Library, CCA's CentreTech Campus and the Motor Vehicle Office on Chambers Road. 
In-person polling places are also available Monday-Friday from 8 a.m. to 5 p.m. at the Arapahoe County CentrePoint Plaza at 14980 E. Alameda Drive and the MLK Library at 9898 E. Colfax Avenue. Voters must bring their driver's license or other form of ID with them.
More election information is available at arapahoevotes.com.