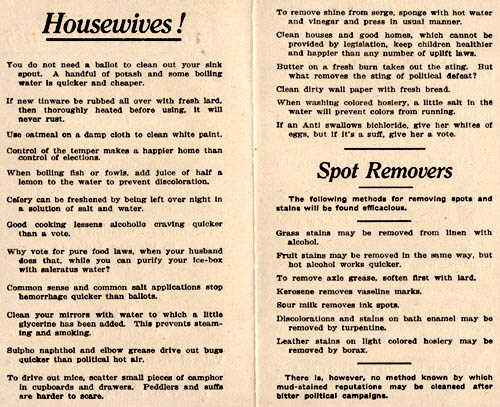 Despite its overwhelming benefits, our democracy is such a bewildering thing to witness and be subjected to.
I'm talking not just about the hot mess we all know as the United States Congress, but the feverish muddle closer to home, right here in Aurora.
The problems there at the Capitol and here at City Hall stem not from the healthy and critical debate of opinion, persuasion, compromise and consensus, but from toxic minority rule.
Although the history of humans and governance is relatively short, it's persuasive. Minority rule never, ever works or lasts. Not once.
And not now.
A recent example of that in Washington is the debacle created by the Supreme Court overturning the half-century Roe vs Wade precedent. A minority of people across the country elected Donald Trump and a slim majority of Republican congresspersons in 2016. They systematically gamed the system to stack the high court with anti-abortionists. The scheme worked, and federally protected women's rights, held and cherished for 50 years, and supported by a strong majority of Americans, became toast in just one day.    
All this can happen because we have a representative form of government, and for a variety of reasons, nearly a majority of those in charge aren't representative of the people they govern.
That's the case in Aurora right now, and a city lawmaker in the minority wants to change it.
Good luck with that.
Currently, Republicans elected to the city council have a slim but effective majority on the dais. It's debatable, but highly unlikely, that they truly represent the views of the majority of the community they represent, any more than Republicans in Congress do.
This happens for two reasons. First, relatively few people bother voting in off-year city council races, and, secondly, you would have to do some work to discover that the mayor and five or six council members are Republicans or vote with Republicans.
It's pretty clear why Republicans in Congress and at city hall want to keep things just like they are. And it's crystal clear why Democratic Councilmember Juan Marcano wants all this to change.
He's proposing that city council elections be combined with general elections, which occur on even years. It's when we elect the president and members of Congress during midterms, like the election this November.
Here's why. Sentinel reporter Max Levy, in a recent story, wrote that only about a third of registered Aurora voters turnout for city elections. However, nearly 85% of those registered voters completed ballots in the 2020 presidential election. With only a couple exceptions, those voters overwhelmingly chose Democrats candidates in the last few elections.
As of now, 71,328 registered Aurora voters in Arapahoe County, encompassing the vast majority of the city, are Democrats. Only 40,003 are Republicans. While 98,049 are unaffiliated voters, a majority of data shows they consistently swing "blue" here and across Colorado.
Older, more conservative voters make up a small majority of electors for municipal elections. So it's a pretty safe bet for Marcano that among these demographics, a lot more voters would vote a lot more Democratic than they do now.
And if you cue voters as to who on the ballot is a Democrat or Republican? In these partisanized days, it would be extremely hard to get elected to the Aurora city council or as mayor as a Republican.
To do it, you would have to talk and vote like the majority of Aurora residents would expect.
If you've read The Sentinel for the past year, or tuned in to watch city council for yourself, you know that's not the case when it comes to issues such as police reform, social and racial equity, justice reform and all the hot-button issues that have wreaked hyper-partisan havoc in Aurora, Denver, the U.S. Capitol and across the country.
Last week, Marcano said a selling point of his plan to cue candidate partisanship and boost voter turnout was that it would greatly reduce the sometimes surreal and regularly caustic partisan war that engrosses this city council.
No doubt. The change would almost certainly limit city council seats to one or two Republicans, if that. There would be no partisan clashes ever.
That's not necessarily a good thing. There are strong arguments for a diversity of opinions governing in a way that is acceptable to the vast majority of people.
And the notion of taking the party out of politics may have been practiced in another time, but not in Aurora right now.
"One of the things that's so interesting and makes municipal government unique is because it is nonpartisan," said Councilperson Angela Lawson, who regularly sides with the council's Republican bloc but identifies as unaffiliated. "Internally, let's just be real, it is partisan. But … if you have people who are not trying to be in any of this and want to just run to do good for the people of the city and the community, then I think that's attractive." 
That's not the case now.
Councilperson Danielle Jurinsky regularly clamors on social media and local talk radio for Republican candidates. She recently hosted a statewide unveiling of the GOP candidate for lieutenant governor, Danny Moore, an outed election denier.
Councilperson Dustin Zvonek is a former GOP political operative for current Mayor Mike Coffman, a Republican congressperson ousted by Democrat Jason Crow six years ago. He regularly ties his Aurora agenda with state politics.
Partisan politics on the city council is hardly new and by no means limited to Republicans, but veterans to show agree, this is uncharted territory in numerous directions.
You can't avoid being pounded almost every day with the fact that a growing number of Republican leaders in Colorado and across the nation have become so extreme that they don't even resemble Republicans like former Gov. Bill Owens, former Sen. Hank Brown or, now, even Wyoming Congressperson Liz Cheney.
With a political party possessed by Trump, conspiracy theories and passive or brazen insurrectionists, a big "R" on the ballot here in Aurora would be a political scarlet letter these days.
Fighting minority rule like this makes it hard to argue against Marcano's plan, and the defense one lawmaker offered last week was grating.
"I think you might get greater participation," Councilmember Francoise Bergan said about including city elections with general elections during even years. "But I don't think it's going to be thoughtful participation."
Ouch. It was a surprise to hear this trope from Bergan, who's generally more thoughtful about her political commentary.
That's the very argument mostly men, but many women, had about passing a suffrage bill in the early 1900s and recommending that women vote.
Anti-suffrage men and women argued that a majority of women didn't care about voting, so why encourage them?
The main argument was that women were too uninformed and not thoughtful enough to press a vote from, and then just hope for the best.
In places where more women might vote than men, the elected government would be the result of thoughtless "petticoat rule," according to an infamous pamphlet widely distributed by the National Association Opposed to Woman Suffrage.
I'm not sure how you can argue against increasing voter participation among absolutely anyone authorized to vote. Offering dubious tropes, however, indicating that only the "thoughtful" are best to call the shots for non-voters in Aurora, who needn't bother their dizzy little heads, won't win the day.
There's little doubt that Marcano and his too-few Democrats on city council will soon force a floor vote on his measure. That that vote will fail 6-4, like nearly all partisan issues have for more than a year.
Perhaps, all the tens of thousands of registered voters in Aurora who haven't been voting in city council elections will have a change of heart and vote.
Or maybe, elected officials will be more inclined to back away from party politics and populism, and, instead, truly represent the view of the majority of residents rather than a minority of voters.
Follow @EditorDavePerry on Twitter and Facebook or reach him at 303-750-7555 or [email protected]