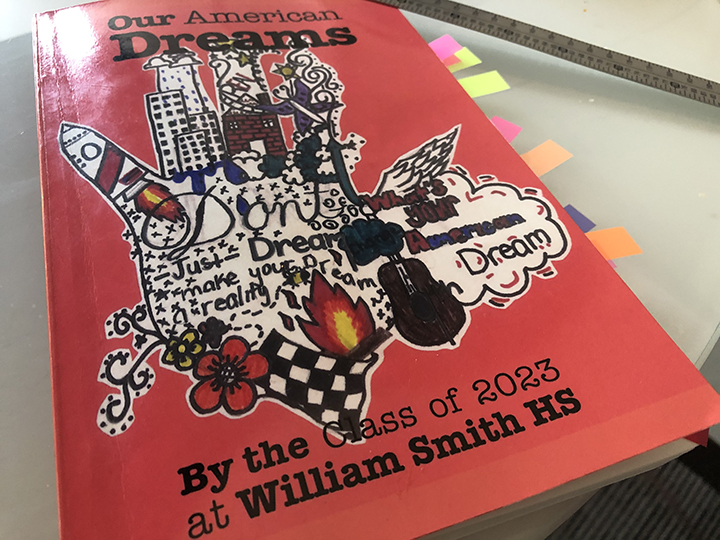 Chivalry is dead.
I'm not talking about the fairytale cliche of some metal-clad guy lifting women over puddles. I'm talking about the code of decency most of us grew up with, rebuking wrongdoing and selfishness, including the form of "I got mine."
That mercenary mindset gets no uglier than when it's sported by white people indifferent to racism, or even worse, indulgent in it.
The last few weeks have pulled back the too-busy-to-notice facade on the seemingly endless problem of racism here in Aurora and, really, everywhere in the country.
The most worrisome part of racism here in Colorado isn't that it remains so entrenched, it's that so many white people either deny it even exists, or are just OK with it.
Be honest, those of us who are white have in the past and probably recently encountered some white person saying something outrageously racist and insulting without regret, reluctance or rebuke.
I'm not talking about the tacky racist comments some white people often make, about routinely asking people of color where they're from, but never asking the same question of white people. This isn't about white people recalling some mundane event, like standing in line for license plates "and this Black guy in front of me said he'd been in that line for the third time today." Those kinds of remarks often stand out because the race of the guy in line would never have been mentioned if he was white.
No, I'm talking about white people who shamelessly offer up hateful tropes as casually as weather observations about ridiculous things like the driving skills of Asian women, the eating habits of Black people, the thriftiness of Jews or that all Latinos are immigrants: "Where are you from?"
Even worse? There are endless numbers of white people who see those tropes as inconsequential comedy, not baleful racism.
They don't believe that repeating those lies, or snickering at them, just among whites of course, is not just hurtful, but, as the Anti-Defamation League and others repeatedly point out, perpetuates and escalates an atmosphere of hatred, intolerance and discrimination.
It may not seem serious if you're white. It's deadly serious if you're not.
All this became painfully apparent over the past few weeks after old self-made video "advertisements" on the restaurant Facebook page of Legends of Aurora manager Steve Sundberg were made public in a Sentinel story. Sundberg is also a city councilmember.
Several of the videos are, reportedly, misguided and failed attempts to humorously advertise the restaurant's ethnic dishes by parodying and mocking Mexicans, Arabs, Blacks, Muslims, South Asians and others.
Outrage at the clearly racist videos has been loud and consistent from the region's, and the nation's, communities of people of color.
From white people? Not so much.
Comments on social media and from Sentinel readers have defended Sundberg, essentially saying, "it's only a joke," and that the minorities targeted are being too thin brown-skinned. They point out how nice Sundberg is, and how he regularly prompts Legends to donate food to poor people and cash to local sports teams.
Others point out that his wife is a Black, African immigrant.
Being cantankerous and surly is not a prerequisite for being ignorantly or purposely racist.
One reader messaged the Sentinel to insist that Sundberg was by no means being racist in pitching enchiladas in pidgin Spanish, sporting a falsa blanket draped over his head like a poncho.
"Racism is only present if one of these tenets are present: 1) One race SUPERIOR over another race., 2) Racial LABELING, all __________ are ___________, 3) Inflicting emotional or physical harm to another based on their race, 4) Denial of Constitutional rights based on race, i.e. can't live in this neighborhood, attend this school, eat at this restaurant," Sentinel reader Robert Andrews said in a letter to the editor. "Unless one of these tenets are met you might be dealing with someone that is either a jerk or uses poor judgment, but not racism; there is a difference."
No doubt that the video of Sundberg sitting on what appears to be a prayer rug, sporting a turban of some kind and a blackened beard, warbling in Arabic when he sees bacon, meets most of Andrews' own criteria, which is meaningful only to people trying to defend the indefensible.
Racism is judging, depriving and belittling people based on their race and heritage. It's a learned behavior, as numerous child development research and experts insist. Even more research makes clear that racism in the United States is pervasive and injurious to people of color, resulting in all kinds of inequities among white people.
This isn't "debatable." It's a long understood and too often ignored fact. Despite what the Trump White House once tried to pull over on Americans, there is no such thing as "alternative facts." Those would be lies and errors.
Despite that, there's no shortage of Aurora residents who insist that Sundberg's videos might have been tasteless, but they were harmless.
Similarly, several days after the Sundberg video debacle made the Sentinel and local media rounds, the Sentinel published "Growing Voices."
The project was essentially a reprint of astonishing essays written by ninth graders at William Smith High School in Aurora, two years ago. The theme for each essay was, "The American Dream."
Most of the essays were written by kids who were immigrants themselves, or children of recent immigrants. But not all.
"Another problem my family and I deal with is social discrimination, not just in professional places, but sometimes when we are just having family time in public places," writes Sariah Rose Amir. "My grandpa says that he was discriminated against his whole life. He told me that people in stores would yell at him to go back to where he came from, although he is from here. He is a fifth-generation Coloradan."
Most of the essays talked about perseverance and advice from parents who said hard work and confidence are rewarded in America with the best-possible version of the American Dream. Reading these kids' essays about their plights and dreams made me embarrassed about hand-wringing over my own relatively paltry tribulations, and underestimating my good fortune to have been born white in Colorado.
That's not the same reaction all this provoked from some Sentinel readers and a bevy of social media trolls.
"Congratulations, race-baiters," regular anonymous Sentinel commenter "Hypocrisy Monitor" said in a recent comment on the "Growing Voices" package of essays. "Through a public education system, you have convinced a vast population of children that they are oppressed victims of a land of opportunity. Sadly, they will march forward with their victimization mentality as an enduring excuse for any self-imposed failure in life. Society will pay the price."
Ignoring local racism is dangerous enough, but trying to gaslight millions of people of color, and white people, into believing that racism doesn't exist, and that everyone needs to quit blaming some white people and racism for the troubles of minorities is absolutely the worst.
This is what officials from Colorado's Anti-Defamation League are talking about when they say this is part of an escalation of hate. It increases and ultimately justifies the hate of others. Unstopped, it ends in violence, and in the 1930s and 1940s, it led to the Holocaust.
History, unlike too many people, doesn't lie. Our job right now, as grown-ups, is to keep our nation from repeating it.
Follow @EditorDavePerry on Mastadon, Twitter and Facebook or reach him at 303-750-7555 or [email protected]