WASHINGTON | President Donald Trump's meeting with Russian President Vladimir Putin in Finland next month comes after what will likely be a tense gathering with NATO allies and follows Trump's repeated calls to improve relations with Russia.
The White House and the Kremlin announced Thursday that the two leaders would meet July 16 in Helsinki, with the White House saying they will "discuss relations between the United States and Russia and a range of national security issues."
Trump expressed enthusiasm for the sit-down Wednesday.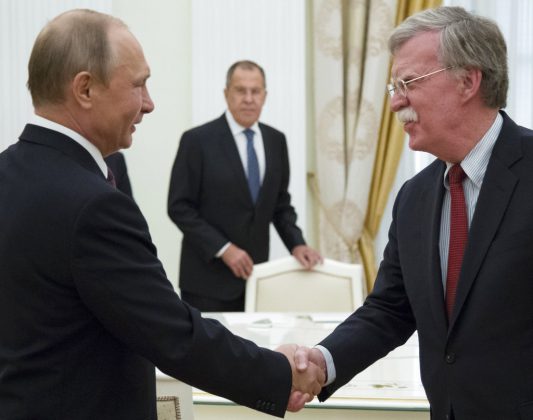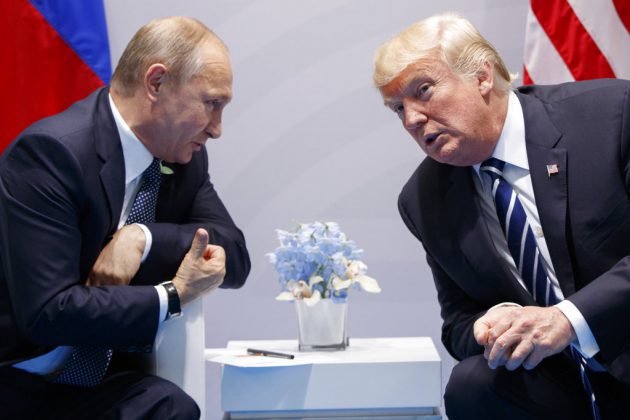 "I've said it from day one, getting along with Russia and with China and with everybody is a very good thing," Trump said. "It's good for the world, it's good for us, it's good for everybody." He said they would discuss Syria, Ukraine and "many other subjects."
Earlier this month, Trump called for Russia to be reinstated in the Group of Seven industrialized democracies. Russia was ousted from the elite group in 2014 as punishment for Putin's annexation of Crimea and its support for pro-Russian separatists in Ukraine. In the U.S., special counsel Robert Mueller is investigating whether Trump's campaign colluded with Russia in a bid to sway the 2016 presidential election in his favor.
Ahead of the Finland summit announcement, Trump tweeted, "Russia continues to say they had nothing to do with Meddling in our Election!"
Trump has continually parroted the Kremlin's denial of election interference, a move that has put him out of step with the findings of the U.S. intelligence community, a bipartisan consensus in Congress and Trump's own appointees who say there is clear evidence of Russian efforts to influence the 2016 presidential campaign.
Senate Minority Leader Chuck Schumer, D-N.Y. jumped on Trump's tweet, saying: "Why do you trust Putin more than your own Republican DOJ officials and the Republican special counsel that was appointed by a Republican?" Schumer also encouraged Trump to sit down with Mueller for an interview.
Secretary of State Mike Pompeo told the Senate Appropriations Committee Wednesday that he was confident that when Trump meets with Putin "he will make clear that meddling in our elections is completely unacceptable."
Pompeo also said Trump views Moscow's return to the international fold as inevitable and that "trade-offs" could allow it to rejoin the G-7 without giving Crimea back to Ukraine.
Putin and Trump had two brief meetings on the sidelines of international summits last year and both men spoke of a mutual desire for a full-fledged one-on-one summit during a March telephone call. But planning for the meeting was delayed amid the investigations into whether Trump's campaign colluded with Russia.
The summit would offer Putin a chance to try to persuade Washington to lift some of the sanctions imposed on Russia over its annexation of Crimea, interference in eastern Ukraine's separatist fighting and alleged meddling in the 2016 U.S. presidential election. Pompeo said the administration continues to support those sanctions.
Associated Press writer Chad Day contributed to this report.