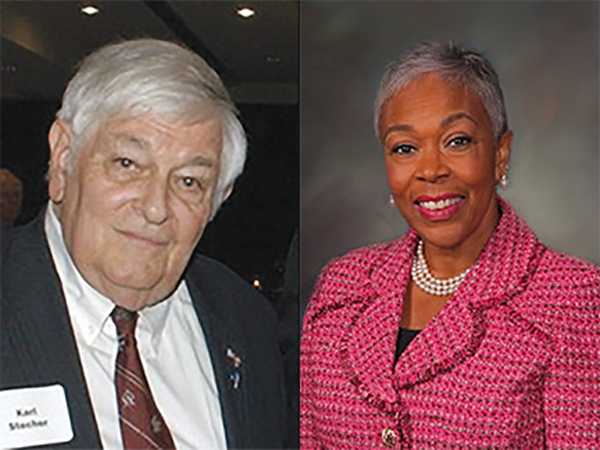 Longtime state lawmaker Nancy Todd, who represents Senate District 28, is leaving the state legislature after a long stint in the state legislature. 
Todd's departure will allow for a new senator to speak for this district of 144,000 residents in Aurora and Centennial. State Representative Janet Buckner, a Democrat, is vying for this seat against Republican former neurosurgeon Karl Stecher. 
Todd won re-election in 2016 by more than 11 points, allowing her to continue representing residents from the intersection of South Peoria Street and East Mississippi Avenue all the way to the Aurora Reservoir. 
It's a socio-economically and racially diverse district. Todd, a former educator, ultimately chaired the Senate's Education Committee. She leaves as public school systems, parents and students alike face profound challenges during the COVID-19 pandemic, from budget cuts to outbreaks and mass drop-outs. 
Both Stecher and Buckner ran unopposed in their respective primaries. 
This race is Stecher's first bid for political office. He's a former assistant professor of neurosurgery at the University of Colorado School of Medicine. Stecher also operated a private practice and served as a representative of medical associations. 
Stecher did not return the Sentinel's candidate questionnaires. 
He says on his website he has three main priorities. 
Stecher would limit new construction across Colorado while supporting parks and open space.  Otherwise, he offers general values, such as support for school choice in public education systems — including a family's right to choose charter or private schools — and lifting regulations "so making money from home is easier for everyone."
The Republican faces a tough challenge to flip Senate District 28 from blue to red. But, as of Sept. 21, Stecher has raised $0 for his campaign. He's spent more than $600 during this race, including $82 on fliers in September. 
Stecher is going up against a longtime lawmaker tapped into Democratic party politics. 
After working as a speech and language therapist and in medical sales, Buckner was appointed to serve in the state House after her husband passed away in 2015. She won re-election bids and is making a bid for the state Senate. 
A video of Buckner, who is Black, went viral in 2018 when she said she faced racist harassment as a child at her community pool in Indiana. Buckner said she's still unable to swim because of the trauma. 
While representing House District 40, Buckner was eventually elevated to Speaker Pro Tem of the House. With other Black lawmakers, she co-sponsored the CROWN Act this year, outlawing discrimination against hairstyles "commonly or historically associated with race, such as braids, locs, twists, tight coils or curls, cornrows, Bantu knots, Afros and headwraps."
In 2019, Buckner focused on incorporating specific procedures into health insurance regulations. A regulation outlawing insurers from discriminating against a patient for their organ donor status became law that year. She also co-sponsored a law requiring insurers to include noninvasive breast cancer imaging in their coverage plans. 
Plus, she co-sponsored a measure giving workers recourse to address pay discrimination disputes and reduce pay gaps between men and women. 
Buckner's top priority in the Senate is education, according to her website. That's some indication she aims to fill Todd's shoes. Buckner wants to cut "unnecessary" testing of students, make sure schools have enough staff and help teachers win raises. 
She would also attempt to raise the statewide minimum wage and protect "pristine habitats and wildlife sanctuaries" from "resource extraction."
"A focus on clean and renewable energy is a great way for Colorado to ensure that we are on the forefront of a viable, booming, and profitable new era of energy production and usage," Buckner says on her website.
In 2019, Buckner voted in favor of House Bill 1261. The landmark legislation established emissions reductions targets for Colorado, an effort to reduce climate change. Ultimately, Colorado lawmakers strove to cut greenhouse emissions by 90 percent in 2050, based on 2005 emissions levels. 
As of Sept. 21, Buckner has raised $52,000 for her election bid, attracting relatively large donations from education-minded organizations, according to campaign finance reports. 
She received $2,650 from the Aurora-based Fund for Educational Progress, which has supported liberal candidates for local school boards and Democratic lawmakers. Bucker also accepted $2,750 from the Colorado Education Association teacher union through its Public Education Committee. 
She also took $2,000 from medical insurance provider COPIC's small donor committee. 
Meet Democrat Janet Buckner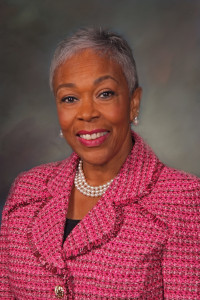 Democrat Janet Buckner came to Aurora in 1975. She earned a Bachelor's Degree in education from Ball State University and worked as a speech and language therapist. She worked for more than three decades in medical sales. Her husband, John Buckner, passed away in 2015. She was appointed to serve the remainder of his term, representing House District 40 in south Aurora. Buckner was re-elected to represent that district twice. In 2020, she was term-limited and won the Democratic primary unopposed.
Janet Buckner policy questions
PUBLIC HEALTH CARE OPTION
We must do something to address the fact that many people are still either uninsured or underinsured in Colorado. I support the creation of a public option for health insurance as it will give more Coloradans the opportunity to access quality health care. With that said, I think it's important that we also focus on a federal solution that not only covers all Coloradans, but all Americans. The Covid- 19 pandemic only underscores the need to find a solution to this problem as quickly as possible.
 HOME SCHOOL STIPENDS?
We already struggle to fund our education system in Colorado and I do not believe that it is fair to remove critical funding from our public schools. Instead, there needs to be a comprehensive federal stimulus package that provides economic relief to parents and families who are educating their children at home. No family should struggle to teach their children during these difficult times. With that said, we should be increasing funding for public education during this health and economic crisis, rather than reducing it. 
LET VOTERS DECIDE TABOR?
Yes. It is abundantly clear that TABOR creates ongoing funding problems for our state and prevents the legislature from raising the necessary revenue for important programs and infrastructure priorities. Many Coloradans are not completely aware of the damage that TABOR has done, and I think it's time that we launch public awareness campaigns that highlight the inherent problematic nature of the provision. There's a reason that Colorado is alone in enacting such a damaging mechanism for raising revenue at the state level. We were sold a bad bill of goods with TABOR and it's time to take corrective action. 
MANDATORY INDEPENDENT OVERSIGHT FOR POLICE?
Yes. I believe it's important that we have an accountable and independent oversight mechanism. We have to ensure that investigations involving police-related deaths and injuries are adjudicated fairly and without interference from the same agency that is potentially culpable for life endangering actions. Colorado has an opportunity to be a leader on this issue. 
 MANDATORY CHILDHOOD VACCINES? 
Yes. I believe that our policy regarding vaccines and school entry should fall in line with what most of the other states in the country are doing. Numerous news outlets have reported that Colorado has some of the lowest vaccination rates in the country. Considering that we are in a public health crisis, it's important that medical science and facts guide our conversations and policy regarding vaccinations. 
NO JAIL TIME FOR DRUG CHARGES?
We need to have compassionate laws that address illicit drug use and possession as a public health problem that warrants medical and health interventions, rather than incarceration. While I would need to see the details of such a policy, we should be looking at ways to address over-incarceration, especially when we are talking about non-violent individuals who would be best served by health professionals.
END PARTISAN STATE
OFFICES?
No. Voters should have the opportunity to elect these important state officials. The values and policies of these office holders should reflect the choices that voters make. 
FEES FOR BIKES TO USE ROADS AND TRAILS?
I don't think we should inflict fees on bicycle riders since they are not responsible for the bulk of the damage, repair, or upkeep costs for our roads. We have to find better ways of raising revenue for our infrastructure and transportation needs. TABOR reform is one way of handling this. In the short term we can impose fees on the vehicles that are actually causing damage to our roads and highways. 
24/7 LIQUOR AT BARS?
I think that we would need to balance such a policy by ensuring that we are not hurting local and small businesses that sell wine. 
As it pertains to bars, letting them stay open past their current and pre Covid-19 hours of operation could work in some localities, but could be problematic in others. I am open to legislation that lets municipalities decide what works best for their community with regard to this issue.
The lighter side of Janet Buckner
If you could have one superpower, what would it be? 
I would have the super power ability to make everyone be kind to one another. 
What movie will you watch again no matter how many times you've seen it?
Forrest Gump
What did you want to be when you grew up?
As a child I wanted to be a doctor when I grew up. 
What talent do you have that most people don't know about?
I sing really well. 
If you wrote a memoir, what would you call it?
The little black girl from Lawrenceburg, Indiana. 
What's your favorite curbside guilty pleasure?
Dairy Queen 
What was the last book you read?
The Vanishing Half by Brit Bennett
Have you found any unexpected upsides to wearing a face mask during the pandemic?
More people are looking me in the eyes. 
What's your favorite family tradition?
Having Thanksgiving dinner with my family. 
If you had a boat, what would you name it?
I would name my boat "Ohio River." 
If you could only listen to one song forever, what would it be? 
We Are Family by Sister Sledge
 Which reality television show do you think you'd be best at? 
Dancing with the Stars
What do you think needs to be invented more than anything?
A cure for Cancer
Stecher did not return the Sentinel's candidate questionnaires
Meet Republican Karl Stecher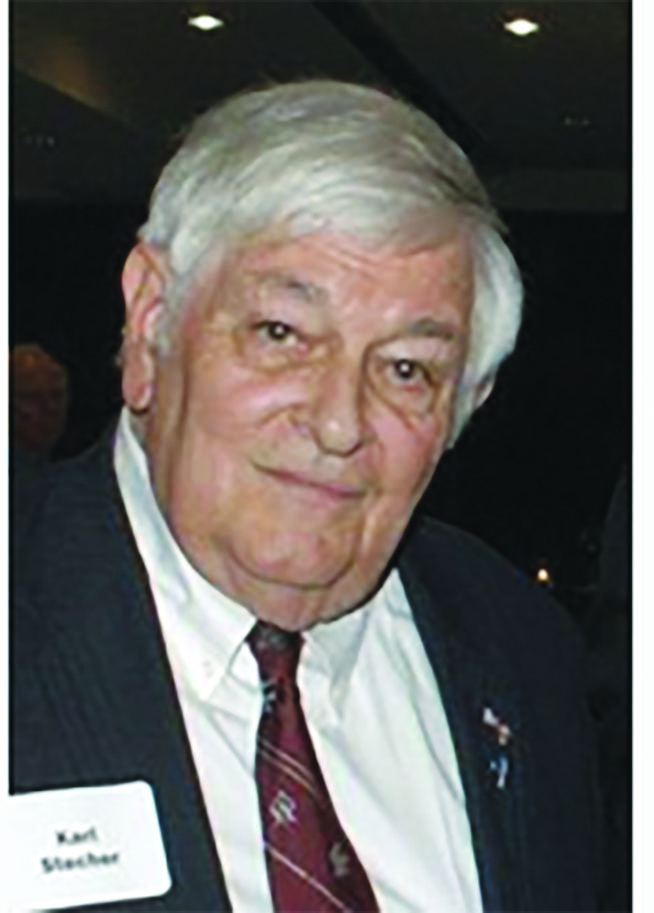 Republican Karl Stecher moved to Colorado in 1973 — a decision he says he never regretted. A retired neurosurgeon, Stecher earned a Bachelor's degree in English literature from Harvard University. He ultimately became an assistant professor of neurosurgery at the University of Colorado School of Medicine and opened his own private practice. He served as a representative on the Council of State Neurosurgical Societies and with other medical associations. Stecher said was targeted as a whistleblower after exposing "poor patient care" at hospitals including the Medical Center of Aurora.
Karl Stecher policy questions
Karl Stecher did not respond
The lighter side of Karl Stecher
Karl Stecher did not respond