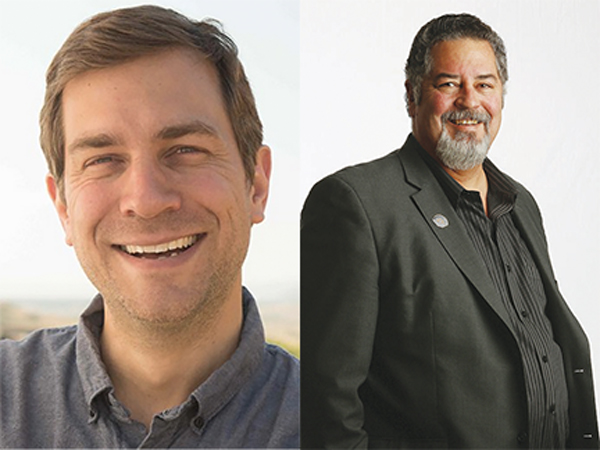 Democrat Jeff Bridges currently represents Senate District 26, which includes a piece of Aurora at the Ptarmigan Park, Dam West and Dam East neighborhoods. The district also includes Cherry Creek State Park and south-central Denver suburbs including parts of Littleton, Englewood, Cherry Hills Village, Greenwood Village and Sheridan. 
Here, the median income is about $54,000. 
Bridges, the incumbent, received a degree in Divinity from Harvard University. He's the son of Rutt Bridges, a former Colorado politician and a Democratic donor. 
Bridges is running for re-election against Republican Bob Roth, a former Aurora city councilmember ousted in 2019 by Alison Coombs. 
Bridges has served on the Senate Education, Local Government and Joint Technology committees. 
On his website, Bridges touts his role in funding full-day kindergarten for all students and putting more money into schools. Gov. Jared Polis signed the full-day kindergarten bill into law in 2019. Bridges says education is a top priority for him, especially because many of his family members are teachers. 
During the 2020 legislative session, and amidst the pandemic, Bridges co-sponsored a law requiring employers to provide workers with sick leave beginning in 2021. Employees will have access to one hour of paid leave per 30 hours worked. 
Bridges also attempted to add financial literacy courses into education guidelines. That effort fell flat in May. 
During that session, however, he co-sponsored a slew of bills that saw the Governor's signature. These include allowing for robots to deliver goods and for collegiate employees the right to receive compensation and legal representation. 
On climate issues, Bridges says water is one of the state's most valuable, but most threatened resources. He wants to fully fund the Colorado Water Plan and hit de-carbonization targets as Colorado becomes hotter and drier. 
If he's re-elected, Bridges also wants to make unemployment insurance and healthcare "portable" and extend benefits to gig economy workers. 
As of Sept. 21, Bridges has spent about half of his $187,000 in contributions. He's relying mostly on local businesses, organizations and smaller donors, but Bridges received $12,000 from the Democratic Party and donations from various unions, including the American Federation of Teachers. 
Bob Roth did not respond to the Sentinel's candidate questionnaires. 
Roth narrowly lost re-election to Aurora city council in a razor-thin race. On his website, Roth lists several policy ideas. He says he would establish more trade school opportunities for "students who do not want to pursue a traditional university route." 
Roth also pledged to lead a recovery from COVID-19 by "fighting for our local businesses." His priorities include more mental health funding and resources for cops and students. 
On police reform, Roth said he supports "reasonable" overhauls. He apparently refers to SB-217, Colorado's sweeping police accountability law passed this summer, when writing that he "does not support the defunding of our police, a complete overhaul that will hurt our most vulnerable citizens, like victims of domestic violence or sexual assault." 
So far, Roth has raised about $30,000 from small and moderately-sized donations.  
In 2015, Roth ran for city council and won the endorsement of former Mayor Steve Hogan, as well as Rod Bockenfeld, who was an Arapahoe County commissioner. Bockenfeld is now running for reelection to represent House District 56. 
Meet Democrat Jeff Bridges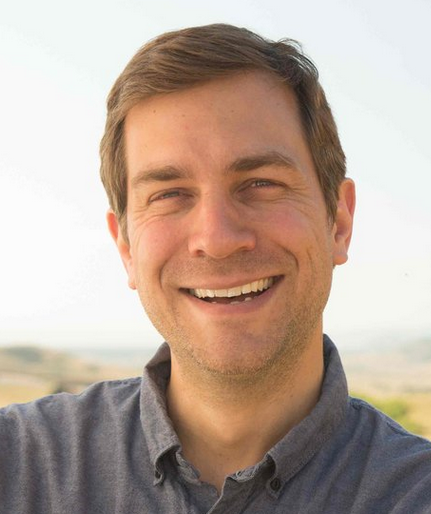 Democrat Jeff Bridges is from Littleton. He is the son of Rutt Bridges, a former Colorado politician and a Democratic donor. On his website, Bridges is proud that his parents and community still call the south Denver metroplex home. He graduated from Arapahoe High School and ultimately earned a Master's degree in Divinity from Harvard. Bridges worked as a staffer for former U.S. Senator Ken Salazar, where he says he worked to expand a military program putting automatic turrets in Humvees. Bridges also worked as a staffer for various Colorado politicians. He was appointed to represent part of Arapahoe County in the Colorado Senate in 2019.
Jeff Bridges policy questions
PUBLIC HEALTH CARE OPTION 
Every Coloradan deserves to have affordable healthcare, and no Coloradan should ever have to choose between buying groceries and seeing their doctor. I've supported legislation to investigate a public option. To make healthcare more affordable I sponsored and passed legislation to automatically enroll any Coloradan who qualifies into Medicaid—the more people who have healthcare the lower the costs for all of us. 
HOME SCHOOL STIPENDS? 
No. Right now, we are asking schools and teachers to do more than ever and we have to ensure that we support them with the resources and funding they need. I have been on the Education Committee during my entire tenure in the legislature. We need to increase funding for our public schools, not take it away.  
LET VOTERS DECIDE TABOR? 
We desperately need more revenue for our schools and infrastructure, and there are so many aspects to TABOR that don't involve voting on tax increases. However, we have repeatedly asked voters to make changes to TABOR and they have so far consistently declined to do so. Without evidence that those attitudes have shifted, that referendum would be an exercise in futility. 
MANDATORY INDEPENDENT OVERSIGHT FOR POLICE? 
Yes. It's unfair to ask DAs and others who depend on having a good relationship with police to undertake an investigation of those same people. 
MANDATORY CHILDHOOD VACCINES?  
I strongly supported this year's bill to increase vaccination rates, and more education should be done to help parents understand the clear and compelling medical case for vaccines. I also believe strongly in personal responsibility and individual rights, and do not believe in forced vaccinations.  
NO JAIL TIME FOR DRUG CHARGES? 
Over the past few years we have dramatically changed the way our state handles drug-related offenses, creating a strong preference for treatment over incarceration. The best measure our justice system is recidivism rates, and treatment is in many cases the best way forward for the individual and our community. 
END PARTISAN STATE
OFFICES? 
No. 
FEES FOR BIKES TO USE ROADS AND TRAILS?
We absolutely need to look at new revenue sources to fund transportation projects to ensure that Colorado has adequate infrastructure to support our booming population, but bike riders aren't where we should be looking. 
24/7 LIQUOR AT BARS? 
The blue law hangovers from prohibition hurt Colorado consumers and businesses. I've led the charge to eliminate these laws, and plan to continue that work. 
The lighter side of Jeff Bridges
If you could have one superpower, what would it be? 
Time Control 
What movie will you watch again no matter how many times you've seen it? 
The Princess Bride 
What did you want to be when you grew up? 
Astronaut 
What talent do you have that most people don't know about? 
Accents 
If you wrote a memoir, what would you call it? 
The Other Jeff Bridges 
What's your favorite curbside guilty pleasure? 
Mochi Muffins from Third Culture Bakery 
What was the last book you read?
I read terrible sci-fi/fantasy using Kindle Unlimited. Last serious book I read was How to Be an Antiracist by Ibram X. Kendi. 
Have you found any unexpected upsides to wearing a face mask during the pandemic? 
Messaging! My mask has the words VOTE inscribed in large friendly letters. 
What's your favorite family tradition? 
Morning coffee with my brilliant wife AnnMarie. 
If you had a boat, what would you name it? 
I'd name it After You 
If you could only listen to one song forever, what would it be?  
American Pie 
Which reality television show do you think you'd be best at? 
The Amazing Race 
What do you think needs to be invented more than anything? 
Teleportation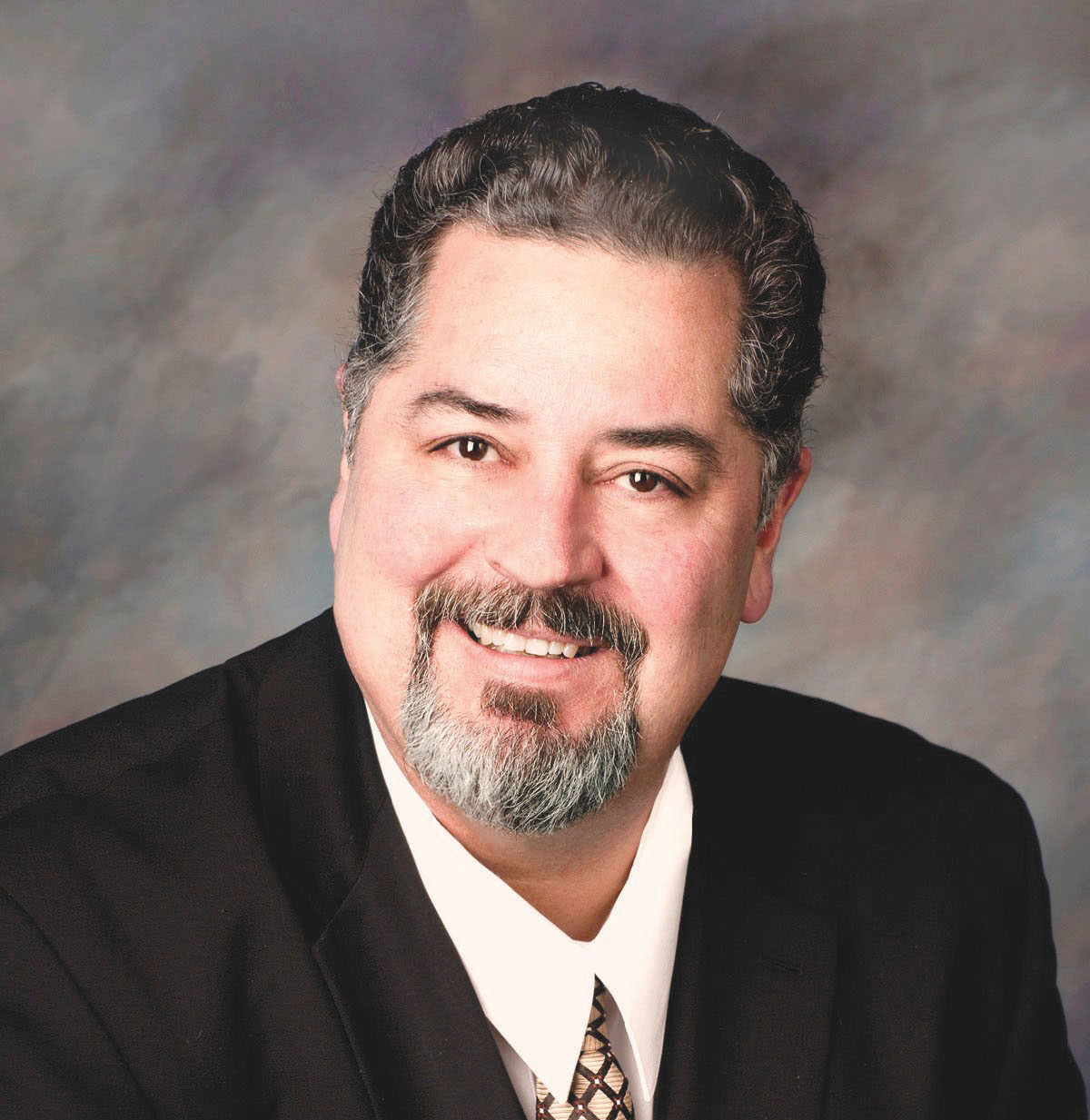 Republican Bob Roth is from Leadville, Colorado. After spending about a decade serving on volunteer boards, Roth decided to run for a seat on the city council in 2009. He lost, but he was appointed to the Ward V seat the next year. In 2011, Roth was elected and then re-elected in 2015. Outside of government, he worked in the construction industry for 30 years. He currently owns a consulting company, Roth Collaborative Resources, where he helps firms acquire contracts and improve their services. A Republican, he is also an honorary member of the Aurora Economic Development Council board.
Bob Roth policy questions
The lighter side of Bob Roth