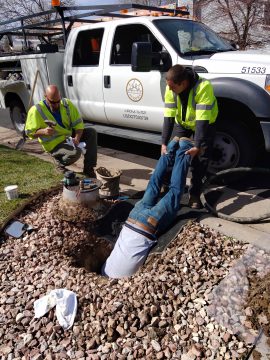 Check out this photo of Aurora Water working hard first thing on a Monday morning
Aurora Water was called to report a leak. About an hour later truck showed up, a few minutes after, this guy was face down in a hole.
Check out this teamwork and commitment!
Problem was diagnosed, pipes cut, stuff replaced, reassembled, cleaned up, and the crew was gone in about 45 minutes.
Props to these guys!