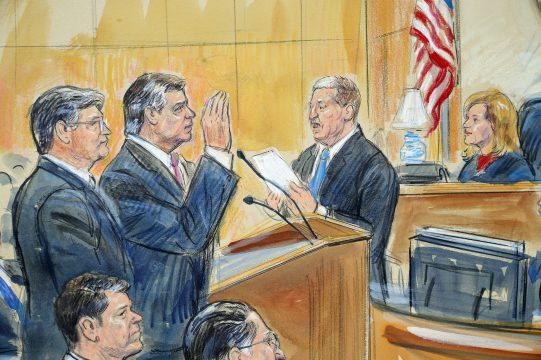 WASHINGTON | Paul Manafort, who served as President Donald Trump's campaign chairman, will cooperate with the special counsel's Russia investigation as he pleaded guilty to federal charges Friday, avoiding a second trial that could have exposed him to even greater punishment.
Manafort's decision to plea provides special counsel Robert Mueller with a vital cooperator who helped lead the Trump election effort during the 2016 presidential campaign. The result also enables the probe to extend far beyond the November congressional elections.
It has not yet been revealed what information Manafort plans to provide to investigators. However, the plea deal still makes Manafort the latest of Trump's associates to admit guilt and to cooperate with investigators.
Over the previous year, Mueller has garnered pleas from a former national security adviser who lied to the FBI about discussing sanctions with a Russian ambassador, a campaign aide who broached the idea of a meeting with Russian President Vladimir Putin; and another aide who was indicted alongside Manafort but ultimately turned on him. The president's former personal lawyer has separately pleaded guilty in New York.