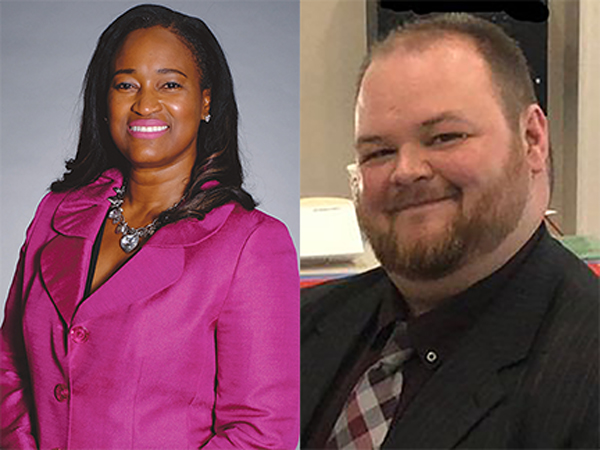 Longtime Democratic Representative Janet Buckner, who has spoken for some 80,000 people in Aurora and other municipalities since 2015, is making a bid for the state Senate. Before that, Buckner's late husband John represented Colorado's 40th House District under the Gold Dome beginning in 2013. 
Buckner's departure is opening the door for new blood in this district, a densely-populated and diverse jurisdiction that includes bits of Denver, Aurora, Greenwood Village and the waters of Cherry Creek reservoir.
A trio of would-be lawmakers are vying for this spot: Republican Richard Bassett, whom Buckner trounced in the 2018 election; Democrat Naquetta Ricks, an Aurora community leader and Liberian immigrant; and Libertarian Robert Harrison, who won few votes in a bid to unseat former state Senator Nancy Todd in 2012. 
Bassett and Harrison don't have websites, nor did they submit candidate questionnaires or answer policy questions from the Sentinel.
On his Facebook page, Bassett has revealed little in the way of policies he'd implement as a state lawmaker. In September, he celebrated the efforts of firefighters made on 9/11 and commended Texas Senator Ted Cruz's calls for an investigation into "Cuties," a Netflix program that critics say sexualizes children. 
Earlier this summer, he condemned Democratic state lawmakers for adding Colorado to the national popular vote interstate compact, which would partially do away with the electoral college when electing the U.S. president. 
He also shared a meme attacking public employee unions for "keeping bad cops in the streets, bad teachers in the classroom, incompetent bureaucrats employed & obedient Democrats in office."
Bassett is proud of his military heritage — his grandfather served in the Air Force, he says. 
Harrison apparently has no active social media pages. 
On her website, Naquetta Ricks details her origin story. She says she fled civil war in the west African country of Liberia and resettled in Aurora. She received a business administration degrees from the Metropolitan State University of Denver and University of Colorado. She's made a living operating a mortgage brokerage business and takes great pleasure in helping fellow immigrants and low-income people attain an affordable mortgage. 
She serves as the president and co-founder of the African Chamber of Commerce Colorado and was the vice chair of the Aurora Education Foundation, which raises money for educational programs in Aurora Public Schools.
In 2017, Ricks unsuccessfully challenged Aurora city councilmember Marsha Berzins for the council's Ward III seat. 
During that race, Ricks said Aurora had become too expensive. As a renter, she had been displaced after the bank foreclosed on her home's owner. 
Ricks says she is motivated to make Aurora affordable again, expand apprenticeships and vocational training opportunities and cut inefficiencies in government.  "I'm running to ensure that whether you are a new immigrant or a fifth-generation Coloradan, you are given an equal opportunity to succeed in life," Ricks says. 
She told the Sentinel she supports creating a public-backed insurance plan in the state legislature. 
"Health care is a right. If Washington won't provide our citizens with that basic right than we in Colorado must do so," she told the Sentinel. "However, we must do so in a way that is cost effective and allows folks to use doctors they know and trust."
She's also in favor of mandating vaccinations for children. 
As of Sept. 21, Ricks is leading the pack with $16,000 in her campaign chest, according to state campaign finance disclosures. Bassett has pulled in less than $400, and Harrison hasn't reported any donations. 
Republican, Richard Bassett does not operate a website. He did not return to repeated requests for personal information and policy proposals.
Meet Democrat Naquetta Ricks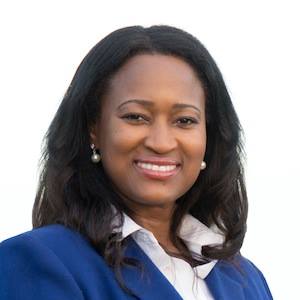 Democrat Naquetta Ricks fled a civil war and was resettled in Aurora. She graduated from Aurora Central High School and received bachelor's and master's degrees from the University of Colorado and Metro State University of Denver. Ricks operates a "successful small mortgage brokerage business," according to her website. Her goal is to help people, especially low-income and immigrant residents, achieve home ownership with affordable mortgages. Ricks is also involved in the Aurora community through civic boards. She serves as the President and Co-founder of the African Chamber of Commerce Colorado and was the Vice Chair of the Aurora Education Foundation, which raises money for educational programs in Aurora Public Schools.
Naquetta Ricks policy questions
PUBLIC OPTION? 
Health care is a right - if Washington won't provide our citizens with that basic right then we in Colorado must do so - however, we must do so in a way that is cost effective and allows folks to use Doctors they know and trust. 
HOME SCHOOL STIPENDS? 
We cannot address educational funding in a piecemeal manner - we need to look at the whole funding question - but stipends for stay at home kids is probably not a good idea even recognizing the extraordinary times we are in.
LET VOTERS DECIDE TABOR? 
In 1992 Colorado enacted the two worst ballot measures in Colorado History - Amendment 2 which blatantly discriminated against our LGBTQ Brothers and Sisters and Tabor. Colorado is too large and too great a state to have its finances hamstrung by an ill conceived measure. The fact that Colorado is the only state in the nation that enacted this law is revealing. I will work to build a coalition of conscience to change Tabor - to protect low and middle income residents and replace the constraints of Tabor with a fairer less regressive system. The key is to build a coalition that will unite Colorado and allow for passage by the people.
MANDATORY INDEPENDENT OVERSIGHT FOR POLICE? 
Yes, smaller communities can work together on this - no one wants to get rid of bad cops more than the good cops who work so hard to protect our communities.
MANDATORY CHILDHOOD VACCINES? 
Yes, our children are being held hostage and endangered by fanatics - some of whom are well meaning - vaccinations work - in our lifetime we eradicated polio - and I wonder if that would have happened if these anti-vaxxers were around then.
NO JAIL TIME FOR DRUG CHARGES? 
No - but we really need to invest far more in drug treatment and rehabilitation. Unfortunately it is a sad fact of life that in some cases jail time is necessary - but jail must be a last resort and we must offer every opportunity for folks to be able to enter rehab and turn their lives around.
END PARTISAN STATE
OFFICES? 
No
FEES FOR BIKES TO USE ROADS AND TRAILS?
No - they save costs in the long and short turn
24/7 LIQUOR AT BARS? 
We need to address all of these notions in a comprehensive manner - but I do oppose bars staying open all night - not much good can come of that .
The lighter side of Naquetta Ricks
If you could have one superpower, what would it be?
I would be a Shapeshifter.
What movie will you watch again no matter how many times you've seen it?
I love "The Sound of Music".
What did you want to be when you grew up?
I wanted to be a Supermodel.
What talent do you have that most people don't know about?
I love to sing.
If you wrote a memoir, what would you call it?
 I would be called : "The Road to the State House"
What's your favorite curbside guilty pleasure?
Eating Suya (roasted meat) from street vendors.
What was the last book you read?
"Becoming" by Michelle Obama.
Have you found any unexpected upsides to wearing a face mask during the pandemic?
Wearing a mask will help to protect you from pollution.
What's your favorite family tradition?
My family loves to gather for Thanksgiving to prepare our favorite American and Liberian dishes.
If you had a boat, what would you name it?
It would be called the "Nefretarie".
If you could only listen to one song forever, what would it be? 
I could listen to any of Prince's music i.e., "Purple Rain".
Which reality television show do you think you'd be best at?
I would be best at Amazing Race.
What do you think needs to be invented more than anything?
A mechanism that can reverse climate change.