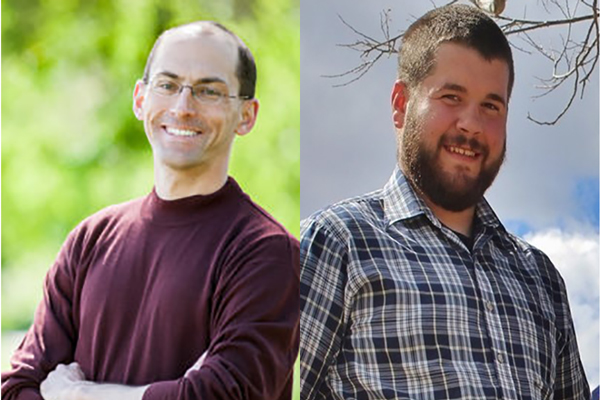 Democrat Mike Weissman is seeking to defend his seat representing Aurora's east-central House District 36 this election cycle against a challenge from Republican Dustin Bishop. 
Both Weissman and Bishop are residents of Aurora, though the two have vastly different levels of political experience. Weissman, now seeking his third consecutive term at the Legislature, took the reins of the district from Democrat Su Ryden when he was first elected in 2016.
Bishop is a political newcomer.
"I am not a politician, I do not claim to know everything that has to do with the state political system, but I can tell you that I will do my very best to represent you, the average working Coloradan," Bishop wrote on his campaign website. 
Weissman, an attorney, has focused much of his legislating on criminal justice and regulatory issues in recent years. He recently served as chair of the state house's judiciary committee and successfully shepherded several measures to passage, including a bill that will create a new judicial district in the region in 2025. He also sponsored a measure that tightened rules regarding price gouging in the state, and supported the state's omnibus criminal justice reform measure, senate bill 217, passed earlier this year. 
He's previously sponsored several measures centered on enhanced transparency, including an update to the state open records law in 2017, and a failed attempt to require state judges to post opinions online this year. 
Bishop currently works for the City of Aurora's Open Space and Natural Resource division maintaining trails in north Aurora, including the Highline Canal and the Sand Creek Regional Greenway, according to his website. 
In response to a candidate questionnaire issued by The Sentinel, Bishop said he does not support a public health insurance option, strongly favors school choice and would not be in favor of having voters reconsider the Taxpayer's Bill of Rights, or TABOR, in a referendum vote. He is also a staunch believer in protections for the second amendment and backs pro-life policies, according to his campaign website. 
"I very firmly believe that everyone has the right to life," Bishop wrote. "This includes those who are still in the womb. I believe that the act of taking an innocent life is not acceptable in any regard."
Weissman has out-fundraised Bishop by some $42,000 this cycle as Bishop has pledged to refuse any campaign contributions in the race. He has instead asked supporters to donate to local non-profit organizations. 
Still, Bishop had spent $431 of his own money on the race as of the end of September. He has primarily purchased office supplies with those funds, according to a self-reported ledger posted on his website. 
Weissman has spent about $21,000 in the race so far and still has about $28,000 on hand.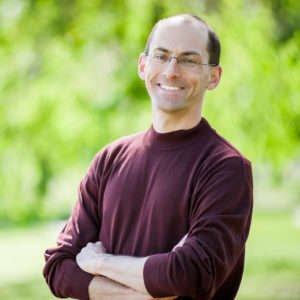 Democrat Mike Weissman is an attorney and two-time incumbent representative for House District 36, which covers a broad swath of east Aurora along the E-470 corridor. He has been an advocate for regulatory and criminal justice reforms, and he served as chair of the house's judiciary committee in the most recent legislative session.
Mike Weissman policy questions
PUBLIC HEALTH INSURANCE OPTION? 
Yes. I would have supported the 2020 public option bill (HB20-1349) had it been able to  continue. The idea of that bill was simply that insurance companies, drug companies, and  hospitals are all powerful actors in the healthcare system, and sometimes make very handsome  profits, and should contribute to solving the problem of the unaffordability of healthcare. I  hope we can take up a similar measure next year. In doing so, it does make sense to assess the  overall situation our hospitals are in due to the added strains of COVID, but the heightened  importance of healthcare access during this time argues for, not against, acting quickly to  address high cost of and lack of access to healthcare. 
HOME SCHOOL STIPENDS? 
No, this amounts to further weakening our public schools, which were already among the least  funded in the country even before COVID, at exactly the time when teachers are struggling to  adapt & teach in new & safe ways. 
LET VOTERS DECIDE TABOR? 
Yes. The premise of TABOR is that the voters should decide fiscal / tax policy matters, so I  would support letting voters statewide decide whether TABOR itself is the right policy for  Colorado, nearly 30 years after it was initially adopted. There were about 2 million voters in  Colorado in 1992 when TABOR was first voted on; there are over 4 million now, and more of  them than not did not participate in the original TABOR election in 1992.
MANDATORY INDEPENDENT OVERSIGHT FOR POLICE?
Yes. One of the key goals of SB 217 – which had broad bipartisan support in the legislature – was to increase accountability and transparency for the sake of police-community trust. The  aim of local independent review is the same. I think this is especially important for large,  diverse cities like Aurora, but police-community trust and the role of independent review in  that matter in every city and town. The process will probably look different in a small town like,  say, Silverton or Julesburg, than it will in Aurora or Denver. 
MANDATORY CHILDHOOD VACCINES?
I supported the bill this past session to standardize Colorado's vaccine exemption process (SB20-163). I think I want to see what impact this has on vaccination rates before considering  further legislation. Concerning COVID, given what appears to be a politicized process about the  development of COVID vaccines, I would not support mandating that. 
NO JAIL TIME FOR DRUG CHARGES?
The legislature already took a big step toward doing exactly this via House Bill 1263 in 2019,  which I supported and which had bipartisan sponsorship and support. Under that bill,  possession of small quantities of most substances is no longer a felony but is instead a  misdemeanor. Thus prison (Department of Corrections) sentences are mostly eliminated for  possession offenses. Further, under 1263, criminal sentencing for possession is intended to be  limited and is to be handled via probation rather than jail time as much as possible. Addiction is  a health problem and not a criminal problem and is not solved – and for decades has not been  solved – by treating it like a criminal problem. Under 1263, manufacturing & distribution  continue to be treated differently, and I agree there should be heightened consequences for  those who seek to profit off the addiction of others. 1263 just became effective earlier this  year, and I would support revising it if experience shows the justice system is continuing to jail  rather than treat addiction. 
END PARTISAN STATE
OFFICES?
No. It's true that there are some parts of each of these positions that are somewhat  "administrative," but they also all make policy decisions – judgment calls – and Colorado voters  should continue to have a say in who will make those judgment calls and according to what  values. For example, what investments will the state treasurer make, balancing risk vs. return?  What criminal prosecutions or civil suits will the attorney general pursue in the name of the  state? Will the secretary of state try to make voting accessible, or not? Making these  appointed positions would lodge all of that power in the office of the governor, and I don't  think it should be concentrated there. 
FEES FOR BIKES TO USE ROADS AND TRAILS?
No. If we are trying to incentivize use of bicycles as a transportation alternative or just to  promote healthy exercise, then adding costs is exactly the wrong way to do that. And while I  appreciate the upgrades to bicycling options in recent years (e.g. striped lanes on Montview  and Mexico), our roads are still predominantly for vehicles, not bikes. Finally, even much higher  numbers of bike riders would not put the same wear & tear on roads and bridges that vehicles  do. 
24/7 LIQUOR AT BARS?
I would consider allowing wine to be sold in grocery stores, provided that a phase-in approach  is taken like the full strength beer bill in 2016 (SB16-197, before I was elected). An immediate  transition risks putting small retailers out of business with a possible secondary effect on the  commercial real estate market. I don't think bars being open 24/7 is a good idea.
The lighter side of Mike Weissman
If you could have one superpower, what would it be? 
Not needing to sleep would be useful, but flying would be more fun. 
What movie will you watch again no matter how many times you've seen it?
Field of Dreams. 
What did you want to be when you grew up? 
A good enough baseball player to play in the major leagues. I was never remotely close. 
What talent do you have that most people don't know about? 
I make an ok pasta sauce from scratch.
If you wrote a memoir, what would you call it? 
Miles To Go Before I Sleep. 
What's your favorite curbside guilty pleasure? 
Baba ghanoush, extra smoky. 
What was the last book you read? 
I tend to be in the middle of several at once, but the last one I finished was Between the World  and Me by Ta-Nehisi Coates. 
Have you found any unexpected upsides to wearing a facemask during the pandemic? 
I have learned there is a business opportunity out there for someone who wants to invent  speech to text software that works on masked voices. Trying to talk text messages into my  phone this year has not been working too well. 
What's your favorite family tradition? 
My family is spread all over the country, so just being able to get together for Thanksgiving or  Christmas is a treat. 
If you had a boat, what would you name it? 
Nancy. (My mother's mother, who grew up in Rhode Island and loved being on the water.) 
If you could only listen to one song forever, what would it be? 
Take Five, by Dave Brubeck. 
Which reality television show do you think you'd be best at? 
Running Wild - Bear Grylls. I like being able to spend time outside. 
What do you think needs to be invented more than anything? 
A home for a family that can be built and sold for $50,000 or less.
Meet Republican Dustin Bishop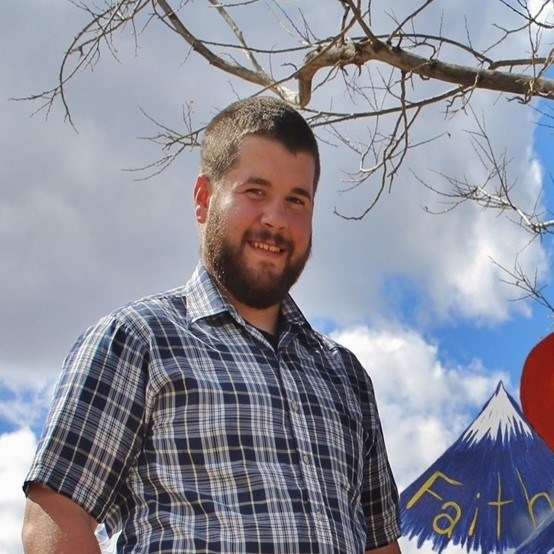 Republican Dustin Bishop is an Aurora native currently working for the City of Aurora's Open Space and Natural Resource division. He has never held political office before, though he previously volunteered for Richard Bowman, another Republican who unsuccessfully ran for the same seat in the past. He has said that his primary motivation for seeking political office is to preserve residents' constitutional rights.
Dustin Bishop  policy questions
 PUBLIC  HEALTH INSURANCE OPTION? 
I do not agree with the idea of public backed health insurance, as this would add an unnecessary tax burden on many in the state of Colorado whom are having a hard-enough time making it as it is.
HOME SCHOOL STIPENDS? 
 I believe that the money for a child's education ought to follow the child no matter how the parents choose to educate them.    I believe that not only during the pandemic but also thereafter that we ought to give the power to the parents and allow them to decide what form of education is best for their own children, whether it be in public school, private school, or home school.
LET VOTERS DECIDE TABOR? 
I would not be willing to put this issue before the state as time and time again we have placed issues of raising taxes before the people of Colorado, and time and time again the people have voted no.    TABOR is in place to ensure that our state puts issues of raising taxes before the people and to allow them to decide whether or not the state government needs the tax raise, and therefore the people are the judge to decide whether the state is spending their money wisely or not.   I believe that rather than finding a candidate who will ask for more money from the people, we ought to find candidates that are fiscally responsible who can find ways to make a difference in the state of Colorado while at the same time not increasing the tax burdens on the citizens of our state.
MANDATORY INDEPENDENT OVERSIGHT FOR POLICE? 
I believe that accountability is important for everyone, including our officers.   I do however trust that our police agencies do a good job at investigating cases in which there is an officer involved injury or death.   I heard once that "There is no one who dislikes a bad cop more than a good cop" I believe that this is true and that for this reason the current system that we have is an adequate from of oversight regarding officer involved incidents.   
MANDATORY CHILDHOOD VACCINES?
 I believe that it is the right of the parents to make decisions regarding whether or not to vaccinate their children.    Many vaccines have ingredients that can cause severe side effects, including death, and therefore to mandate such an item would be a severe infringement on the rights of the people.    I believe that there needs to be more education on both the positives and the negative sides of vaccines, and that the case needs to be presented by specialists that believe each way, and allow parents to see all the science and make the decision themselves.   Many parents have very good reasons for not vaccinating their children, using an alternative vaccine schedule, or vaccinating their children as recommended.  They know their child, I do not, therefore, I believe it is their decision to make, not mine.   In the end, I believe that any decision that has the possibility of severe side effects ought to be left to the patient, or in this instance the parents, to make.
NO JAIL TIME FOR DRUG CHARGES?
 Drug use is a major issue in the state of Colorado.    As an employee of the City of Aurora in their Open Space and Natural Resources division, I often see the affects of drug use first hand though those whose lives have been affected to the point of living on the street.   Although this is not the only reason for homelessness, it is one of the biggest.   Drug use often leads to more crime, whether it be though the affects of the drugs, or the constant desire for more when you do not have means to obtain it.   Therefore, I believe that something needs to be done in order to fight back against drug use in our state.   I believe that having consequences for illegal drug possession, including jail time, is one way to encourage some to stay away from such things.   This is especially true with the younger generations such as those in middle school, high school, and college, who tend to fall into peer pressure easily and for many the fear of prison time is what keeps them on track to living a drug free life.
END PARTISAN STATE
OFFICES?
No, I believe that we are a government of the people, by the people, and for the people, and therefore the more that people can have a say in the better.   These elections ought to be about who has the most experience, and this is up to the people of Colorado to decide.
FEES FOR BIKES TO USE ROADS AND TRAILS?
I believe that bicyclists have the same rights to the road as those who drive cars, and therefore to expect them to pay for the opportunity to use the same infrastructure as everyone else is unreasonable.   However, when a cyclist is using roads, sidewalks, or trails, they are subject to the same rules as the others using the same surfaces, and therefore must respect the right of way as well as all signs and signals.
24/7 LIQUOR AT BARS?
 I believe that should a grocery store wish to sell wine, that it ought to be their choice to do so.  
-          I believe that it is for the safety of the citizens that bars are required to close at 2:00am in the state of Colorado.   This forces those who may be slightly buzzed, or maybe even completely drunk, to get home safely, hopefully through other means than driving themselves, before many working citizens get out on the morning commute, therefore cutting down on the amount of drunk driving incidents from those who are heading home after going to the bar.
The lighter side of Dustin Bishop
If you could have one superpower, what would it be? 
Super Strength – this would come in handy for work as well as for doing chores around the house
What movie will you watch again no matter how many times you've seen it?   
God's Not Dead 2
What did you want to be when you grew up? 
A baker
What talent do you have that most people don't know about? 
I can play the ukulele, not great, but I can play a couple songs
If you wrote a memoir, what would you call it? 
 God's Got a Plan
What's your favorite curbside guilty pleasure?  
 Qdoba
What was the last book you read?
 Bible, other than that, I read "If Only He Knew"
Have you found any unexpected upsides to wearing a face mask during the pandemic?  
 It has been helpful promoting my campaign for state house.
What's your favorite family tradition?
I have always enjoyed getting together with the family on the Fourth of July, eating food, most of the time making homemade ice cream, and then going out to watch the fireworks and celebrate our nation's birthday.
If you had a boat, what would you name it?
"my boat" I am not big into naming objects; I have a hard-enough time naming my kids and animals!
If you could only listen to one song forever, what would it be? 
 I don't know that I could just listen to one song forever, but if I had to choose one it would probably be by either Matthew West, or JJ Heller
Which reality television show do you think you'd be best at?
Well, I'm not a great singer, so not the voice.   I don't have any great talents, so not AGT (America's Got Talent).   So, out of the shows I watch, I think I would have to go with Amazing race. 
What do you think needs to be invented more than anything?
 Cures for diseases such as Cancer, Alzheimer's, Parkinson's, and other chronic conditions.