AURORA | An Aurora man pleaded not guilty to first-degree murder charges in Arapahoe County District Court Friday afternoon for the April killing of 28-year-old Kiara Shanae Livingston.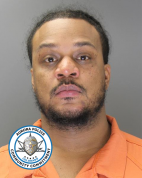 Aurora Police arrested Cleveland Grimes, 36, for his connection to the April 14 slaying at 940 S. Iola St. The Arapahoe County coroner said Livingston died of a gunshot wound, and that her death was a homicide. Court documents suggest the crime took place at about 4:30 a.m.
A gofundme page for Livingston says she had two young daughters.
At his arraignment in District Court Friday, Grimes pleaded not guilty to charges of first-degree murder and weapons possession. An additional charge against Grimes was dismissed earlier this summer, according to Vikki Migoya, spokeswoman for the 18th Judicial District Attorney's Office. 
Grimes also pleaded not guilty to a pair of additional charges, known as sentence enhancers, which would increase his penalties if he is found guilty by jury or pleads guilty in the interim.
Grimes' trial has been set to take place between March 11 and March 19, according to Migoya.
Grimes is being held without bond.
The court has suppressed the arrest affidavit in the case, preventing details from being released to the public, according to Shaun Clark, district administrator for the court.
Grimes has been arrested before in Colorado on felony menacing and driving under the influence charges, according to state records.
Grimes is next due in court at 1 p.m. on Jan. 18 for a motions hearing.
Sentinel Staff Writer Brandon Johansson contributed to this story.