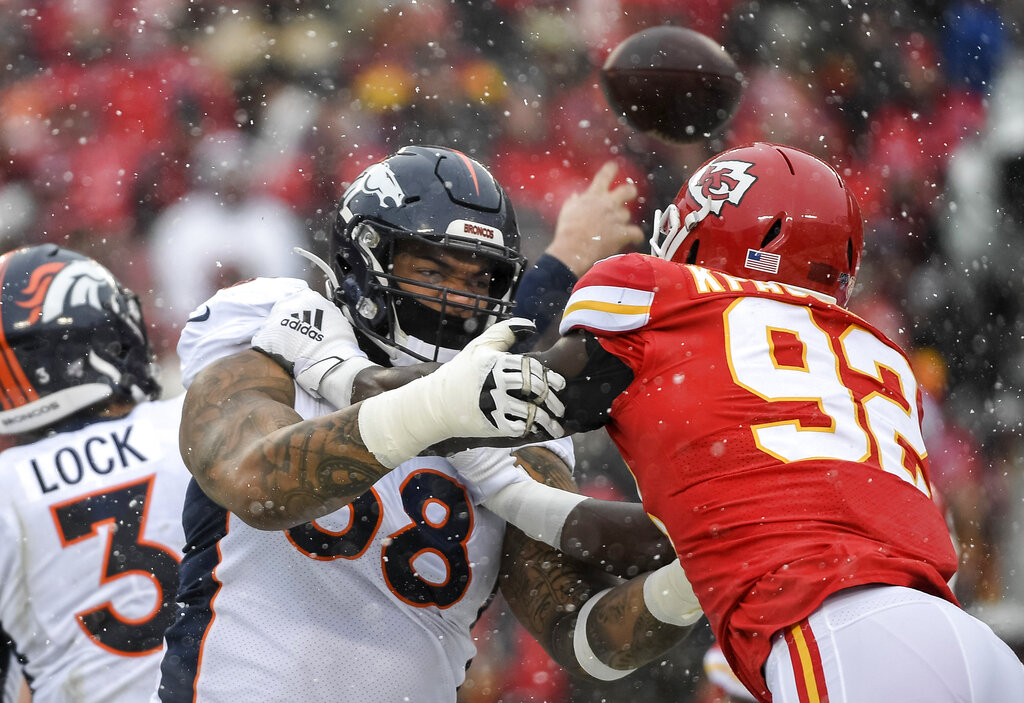 The Latest on NFL free agency. Teams can negotiate with representatives of free agents for the second day Tuesday but cannot finalize any agreements until Wednesday (all times EDT):
6 p.m.
The Denver Broncos have placed a second-round tender on offensive lineman Elijah Wilkinson.
The restricted free agent started a dozen games at right tackle last season when free agent Ja'Wuan James was sidelined by a nagging knee injury.
The move allows the Broncos to match any offer the third-year player receives in free agency and ensures them of a second-round draft pick if they choose not to match.
The Broncos also applied low-round tenders to four exclusive rights free agents: defensive backs Trey Marshall and Shakial Taylor and wide receivers Tim Patrick and Diontae Spencer.