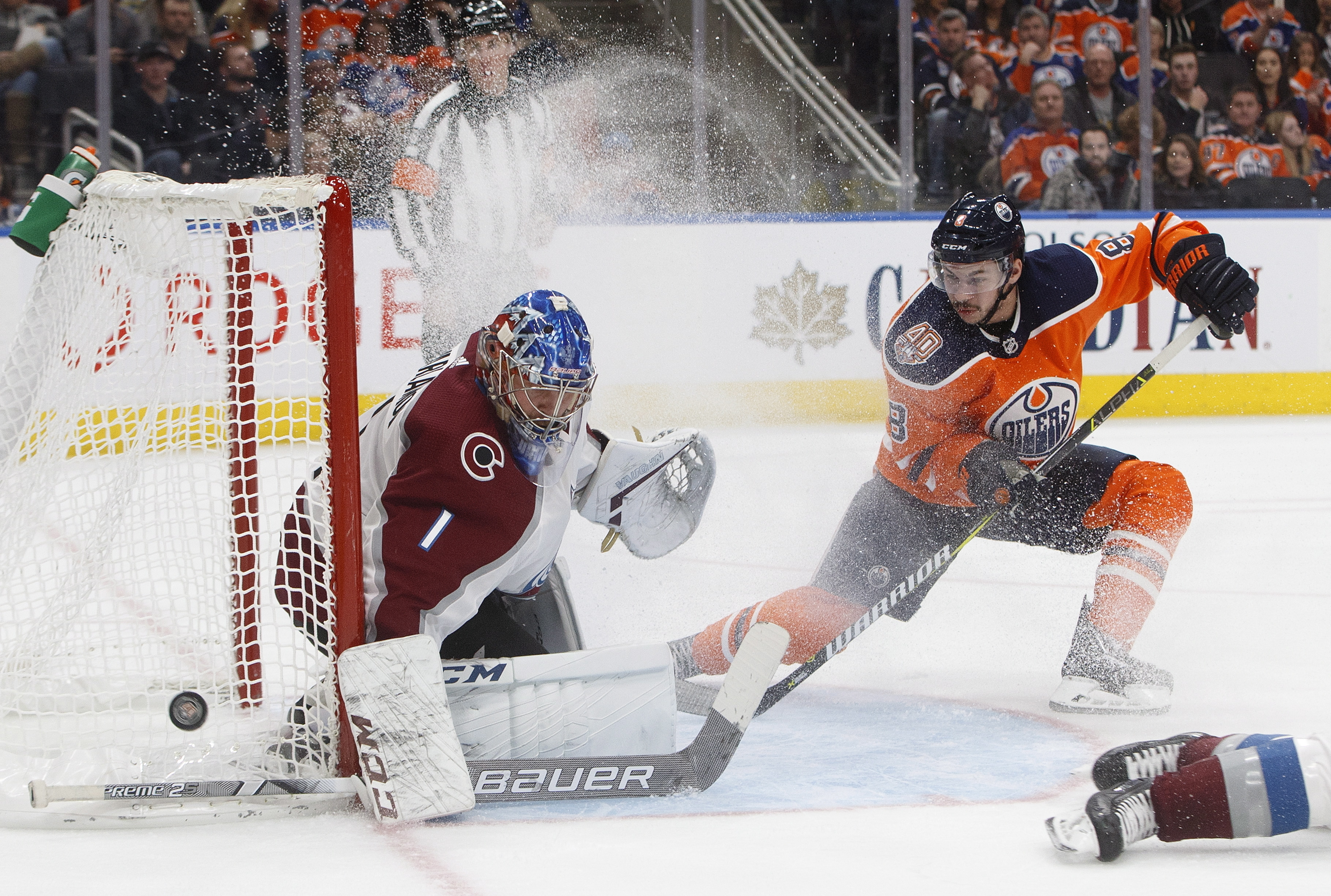 EDMONTON, Alberta | The Colorado Avalanche broke out of their slump by beating a team struggling just as much as them.
Semyon Varlamov stopped 26 shots to help the Avalanche beat the Edmonton Oilers 4-1 Sunday night to snap a five-game losing streak.
Mikko Rantanen, Carl Soderberg and Tyson Barrie each had a goal and an assist, and Alexander Kerfoot also scored for the Avalanche.
"We had a strong game, the last game, too. We didn't get any goals in that game, but today we were rewarded," Soderberg said. "I think right now, we have been on a losing streak, and we had to do everything better. You need to do that when you're on a losing streak to get the win.
Ty Rattie scored in Edmonton's fourth straight loss. Cam Talbot stopped 12 of 15 shots before he was replaced 5:06 intot he second period. Mikko Koskinen came on and finished with 12 saves.
"Four games, that's the first time this year," Edmonton defenseman Adam Larsson said. "You don't want to be in this position but we are right now and we have to face it. The next game is really important.
"This is not like last year's team. We still have a strong belief system in here. I don't even want to compare it to last year."
Rantanen got the Avalanche started just 26 seconds into the game, converting the rebound of Nathan MacKinnon's shot past Talbot for his sixth of the season.
"It's big, you get one in the first shift and you feel good about yourself," MacKinnon said. "Those are always good when you get one early."
Soderberg scored on a long point shot through traffic to give make it 2-0 with 4:27 remaining in the opening period.
The Avs added to their lead with a power-play goal five minutes into the second period when Kerfoot was allowed three whacks at the puck from the side of the net before scoring. That brought Koskinen in to replace Talbot.
Colorado kept coming with another goal midway through the second period, as Rantanen fed it in front for Barrie, who scored his first goal of the season. Rantanen regained the lead in the NHL scoring race on the play with his 26th point.
It was also Barrie's 62nd career goal, tying him with Rob Blake for third among defensemen in Avalanche franchise history.
"That one is cool because Blake was my favorite defenseman growing up," Barrie said. "I wore No. 4 growing up because of him, and I ended up playing for Colorado. It's special."
Edmonton broke Varlamov's shutout bid midway through the third when Rattie tipped home Adam Larsson's point shot.
NOTES: It was the first of three meetings between the two teams, with the other two taking place in Colorado. … Edmonton had gone 5-0-1 against the Avalanche in their previous six meetings. … The Oilers assigned 20-year-old forwards Jesse Puljujarvi and Kailer Yamamoto to Bakersfield of the AHL on Saturday and recalled Cooper Marody earlier on Sunday. … Barrie recorded his 200th NHL assist.
UP NEXT
Avalanche: Host Boston on Wednesday night.
Oilers: Host Montreal on Tuesday night.