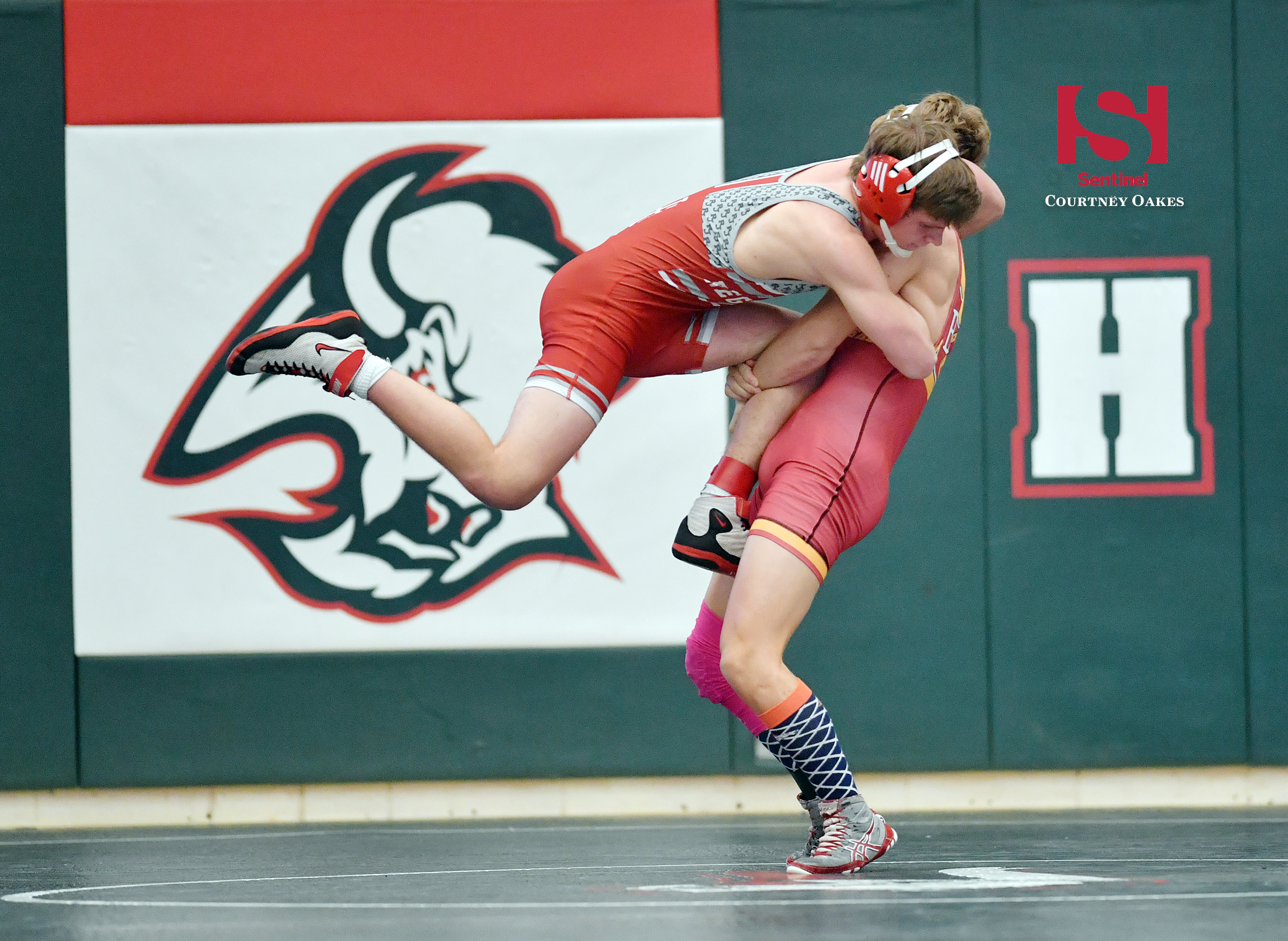 AURORA | A look back at some of the key games, events and happenings in Aurora prep sports, 1.3-1.9.23:
Courtney Oakes is Sentinel Colorado Sports Editor. Reach him at [email protected]> Twitter: @aurorasports. IG: Sentinel Prep Sports
WEEK PAST IN AURORA PREP SPORTS, 1.3-1.9.23
MONDAY, JAN. 9: TaRea Fulcher poured in 24 points and Joe Dorais tallied 23 as the Regis Jesuit boys basketball team downed Cherokee Trail 73-52 despite 17 points from Tony Niyangabo and 14 for Keean Lloyd for the Cougars. …The Cherokee Trail girls basketball team picked up its 12th win of the season with a 48-31 road defeat of Legend. …The Rangeview girls basketball team dropped a 50-31 road contest at Cherry Creek. …Tough news for the Colorado prep sports community came as Bert Borgmann, who spent 33 years as an administrator with the Colorado High School Activities Association, passed away after a brief illness (story).
— The Aurora prep sports scoreboard for Monday, Jan. 9, here
SATURDAY, JAN. 7: The Eaglecrest boys basketball team knocked off previously undefeated and Class 6A No. 1 Mountain Vista with an 84-76 overtime home win. Joshua Ray finished with 24 points, LaDavian King added 23 and Peyton Taylor recorded a triple-double with 12 points, 11 assists and 10 rebounds for the Raptors. …Ayden Schmidt (Cherokee Trail) created a turnover and scored an unassisted goal in the third period that stood up as the winner as the Cherry Creek co-op ice hockey team defeated top-ranked and previously unbeaten Monarch 1-0 at Family Sports Center. Ethan Barnard made 20 saves for his first shutout of the season. …Aurora girls wrestling teams won the titles of two tournaments as Eaglecrest captured the Bennett Invitational crown and Vista PEAK took the Denver South Raven Rumble. Gianna Falise won the 155-pound championship and the Raptors had eight top-six placers to finish ahead of 27 other teams in the field, while Leilani Caamal (155) took the title for the Bison, who also had finalists at 115 (Andrea Sanchez Chacon), 120 (Amelia Bacon) and 235 pounds (Taylor Degroot). …The Regis Jesuit and Grandview girls swim teams finished first and second, respectively, in the four-team Grandview Invitational, which consisted of just swimming events. Samantha Aguirre, Sophia Frei, Taylor Johannsen and Charlotte Burnham won individually for the Raiders, who also took the 200 medley and 400 freestyle relays. Paige Dailey claimed an individual event for the Wolves, who ruled the 200 free relay as well. …The Cherokee Trail girls swim team edged challengers Fort Collins and Legend to win the Legend Blizzard Invitational. The Cougars got a win from Aria Clouse in the 500 yard freestyle and took the 200 and 400 freestyle relays to win by just eight points over the Lambkins and 10 over the host Titans. …The Vista PEAK and Regis Jesuit boys wrestling teams finished second and third, respectively, behind runaway winner Brush at the Smoky Hill Buffalo Invitational. Ezekiel Taylor won the 190-pound bracket to pace the Bison (who had seven placers in all), while Daniel Lantz (138), KJ McHugh (157) and Daniel Lovato (285) were runners-up for the Raiders. Smoky Hill had the other champion from an Aurora program in Dashawn Jenkins at 106 pounds. …The Cherokee Trail boys wrestling team went 3-0 at the Legend Duals with wins over Rocky Mountain, Legend and Douglas County. Ryan Everhart was the lone Cougar to wrestle in all three matches and won all three of his matches by pin at 120 pounds. …Maximus Matthews had 25 points and 17 rebounds, Kaiemion Ashley scored 13 points and Samuel Piedrahita 10 as the Gateway boys basketball team outlasted Castle View for a 62-61 overtime victory. …The Grandview girls basketball team dropped its first game to a Colorado team this season with a 54-26 road loss at Highlands Ranch. …The Grandview boys basketball team fell to Douglas County 62-60 at home in non-league play.
— The Aurora prep sports scoreboard for Saturday, Jan. 7, here
FRIDAY, JAN. 6: Michael Manville scored with 16 seconds remaining in the third period and the Regis Jesuit ice hockey team rallied for a 3-2 victory over Denver East at Family Sports Center. Parker Brinner and Ryan Williams — who scored shorthanded — also had goals and goaltender Alijah Hernandez made 28 saves for the Raiders. …Alana Biosse and Madeline Gibbs scored 12 points apiece and Delainey Miller added 10 as the Cherokee Trail girls basketball team topped Heritage 48-33. …Hana Belibi poured in 22 points and Coryn Watts had 15, but a late rally came up just short for the Regis Jesuit girls basketball team in a 59-57 road loss at Cherry Creek. …Tony Niyongabo (14 points), Keean Lloyd (12) and Amari Chandler (10) scored in double figures for the Cherokee Trail boys basketball team in a 55-42 win over Legend. …Damarius Taylor scored 20 points to lead a balanced effort for the Regis Jesuit boys basketball team in a 75-53 road win at Overland. Siraaj Ali paced the 'Blazers with 19 points. …Kenny Black-Knox scored 19 points and the Rangeview boys basketball team prevailed over Columbine 60-57 on the road as five players had eight points or more. …Eianna Jackson (17 points) was joined in double figures by Ashlyn Stapleton (10) for the Vista PEAK girls basketball team in a 49-27 win over Skyview.
— The Aurora prep sports scoreboard for Friday, Jan. 6, here
THURSDAY, JAN. 5: Sienna Betts poured in 35 points to help the Grandview girls basketball team to a 50-49 overtime road win at Fossil Ridge. …The Eaglecrest girls basketball team upped its winning streak to eight games with a 72-24 win over Lakewood as Anjolene Ramiro had 16 points, Laci Roffle 15 and Nia McKenzie 14. …Cai'Reis Curby and Alejandro Flores scored 23 points apiece and the Aurora Central boys basketball team topped DSST Conservatory Green 61-58. …The Grandview boys basketball team fell to top-ranked Mountain Vista 69-64. …Charlegh Reeves and Aaliyah Taylor scored 10 points apiece as the Gateway girls basketball team outlasted Northglenn 32-26. …The Grandview boys wrestling team won consecutive duals against Ralston Valley (66-12) and Mullen (48-33). …The Overland girls basketball team rallied in the second half for a 63-59 win at Sand Creek.
— The Aurora prep sports scoreboard for Thursday, Jan. 5, here
WEDNESDAY, JAN. 4: The Vista PEAK boys basketball team saw an early lead escape in a 36-34 loss to Dakota Ridge in a ranked battle. …Damara Allen poured in 25 points to help the Cherokee Trail girls basketball team to a 57-33 win over Rangeview, which got 14 from Zane Bullock. …The Smoky Hill boys basketball team finished 3-0 at the Huntington Park Tournament in California with a72-60 win over Gardena.
— The Aurora prep sports scoreboard for Wednesday, Jan. 4, here