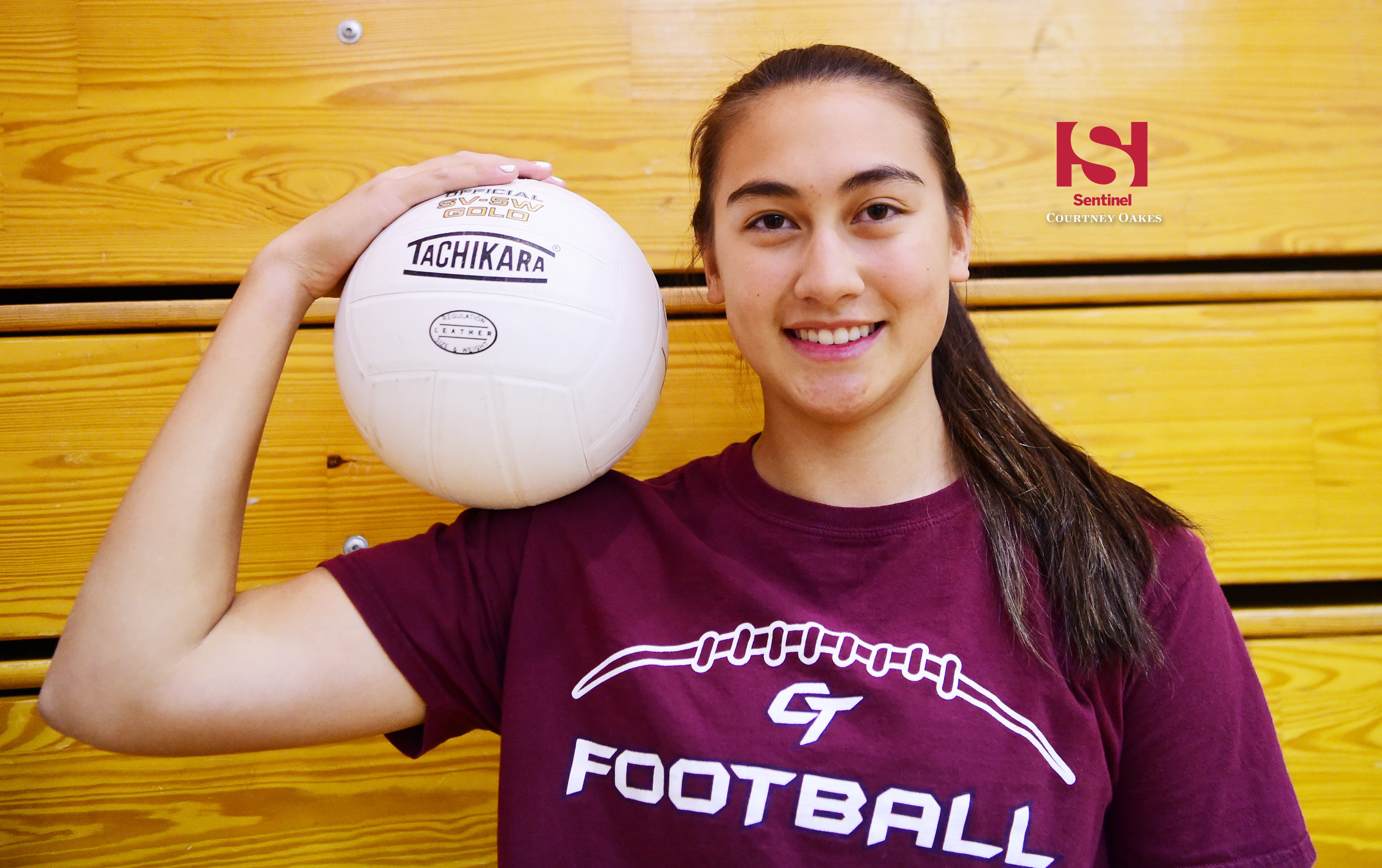 Life's a beach for Amaya Messier and soon, she'll just be playing in the sand.
The Cherokee Trail junior volleyball star is ready to trade the hardwood for a future in the sand and she got a jump on it with her recent verbal commitment.
Messier recently gave a verbal commitment to the University of Utah — a rarity for a player from a landlocked state like Colorado — and she's looking forward to pursuing her dreams.
"I love indoor, too, but I want to play after college and I felt the best route would be beach to stay in the country instead of going overseas to play volleyball," Messier said. "I started playing beach maybe at 13 or 14 because I started as a middle and I wanted to learn how to pass and stuff.
"I just fell in love it with and here I am now."
Beach volleyball is the newest championship sport sanctioned by the NCAA (the 90th overall), having come on board first in 2016.
Sixty-two programs currently offer beach volleyball at the Division I level and more than 40 others in Division II and lower.
Despite the newness, Messier jumped on her chance to commit to a DI program.
"I'm proud of the fact that she felt strongly enough about it that she committed to it this early," said Cherokee Trail volleyball coach Terry Miller, a big proponent of sand volleyball.
"It's a verbal commitment at this point, but I'm still happy she's happy and she has the opportunity. Quite frankly, her love is beach volleyball."
On top of following her heart with her sports, Utah — which she fell in love with earlier on a visit for an indoor camp — also affords Messier the chance to play in the conference of her dreams, the Pac-12.
The Pac-12 is home to the sports' only two national champions, Southern California (2016 and 2017) and UCLA (2018 and 2019), so it is a dream destination for many a beach player.
The only uncertainty is how much scholarship money might be available for Messier by the time she arrives in 2021.
While more established sports can make specific offers, it's wait-and-see at the moment for most beach volleyball recruits. DI programs currently have a maximum of six scholarships — sometimes fewer — and often divide them up among a roster of 12.
"The difficulty with beach being a new sport is they don't have set scholarships set; as the years go on, they should get more money," Messier said. "Right now, they can't give you a definitive offer, probably until you get there."
Utah currently lists 12 players on its beach volleyball roster for the 2020 season, and its an eclectic mix. That group includes three graduate students, an import from Budapest, Hungary, and not surprisingly a large presence from places with plentiful beaches such as California, Hawaii and Florida.
While Colorado has a surprising amount of opportunities to play in the sand — with indoor facilities such as The Island in Aurora — Messier spent a chunk of her summer in California playing in tournaments such as the USA Beach Nationals at Manhattan Beach.
Her immersion in the game continued to further her already outstanding skill set.
"I like that you have to be really involved; you can't get subbed out and you have to touch the ball every time," Messier said. "You are more involved and you can make more decisions for yourself."
Miller notes the ball control improvement beach players bring to the indoor game, so he always encourages his players to do it.
"If I had my druthers, everybody would play beach volleyball for the entire offseason and they'd come back in and be (ball) control monsters," said Miller, who grew up playing in the sand often while he was in high school at places such as Monument Valley Park.
Tanya Bond, nearing her 20th anniversary as the volleyball coach at Eaglecrest, and her husband, Chad, have been big beach players (lauding the much more forgiving surface) and also applaud the improvement it allows.
An opportunity for more play in the future is the biggest plus for Bond.
"It's such a fun game and it's so great that is an experience that girls can have in college now," Bond said. "Really when it started, it was just taking indoor players and putting them outside, but now they are starting to turn over and recruit beach players. It's another avenue for females in sports, which I'm always a proponent of."
While she has decided what she wants to do with her future, Messier has an exciting present to concentrate on indoors.
Cherokee Trail started off the season with a four-set victory over 2018 5A finalist Chaparral and is currently 11-1 after a five-set outlasting of Eaglecrest Sept. 26.
The Cougars — bolstered by more than four kills per set by Messier and the veteran setting of senior Sydney Cole — are most certainly in the 5A state championship conversation.
"I think we all have one goal and we're going to work as hard as we can to get there," Messier said.
Courtney Oakes is Sentinel Colorado Sports Editor. Reach him at 303-750-7555 or [email protected] Twitter: @aurorasports. IG: Sentinel Prep Sports