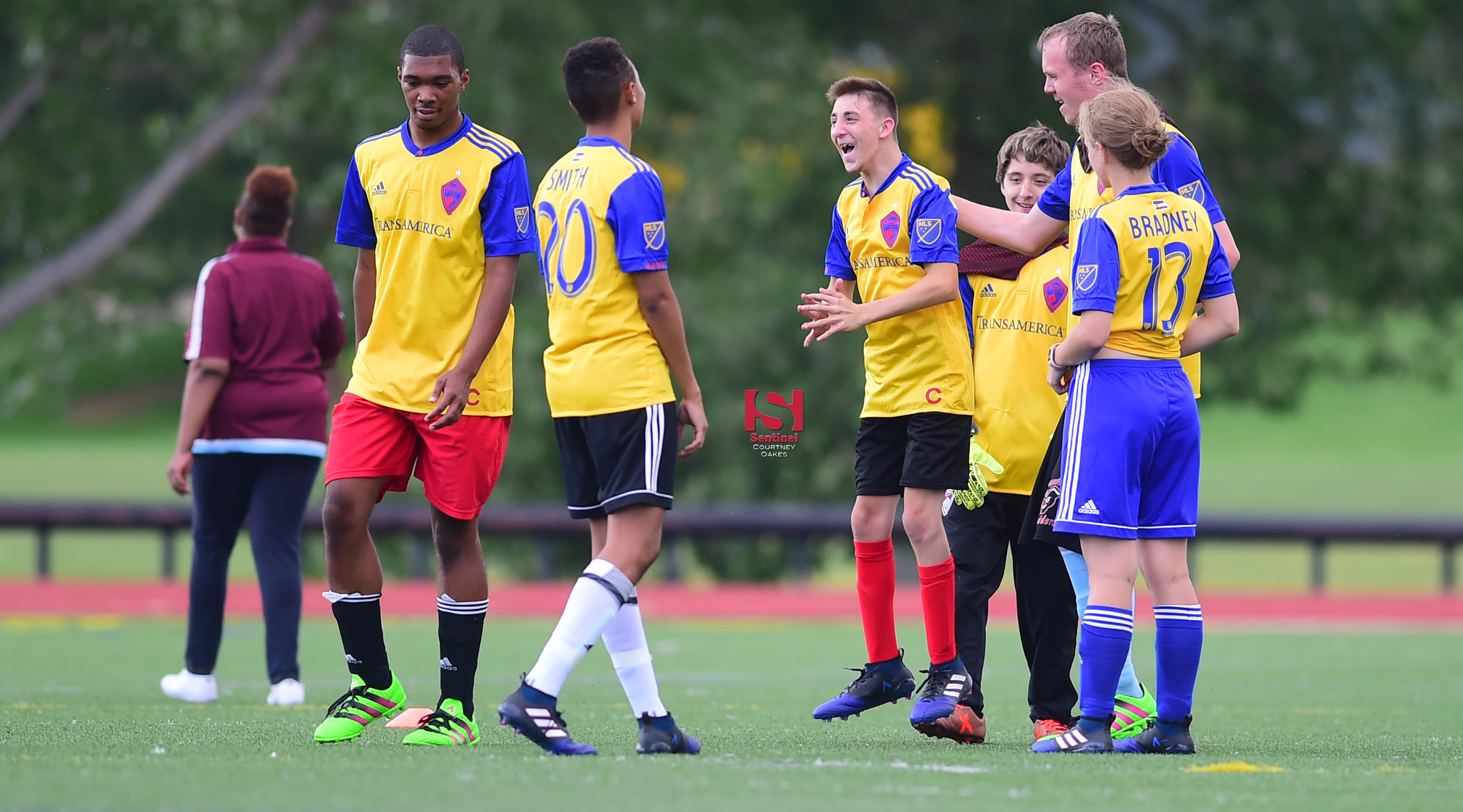 The rewards for those involved in Unified Sports are plentiful, but the Rangeview Unified soccer team has truly hit the jackpot.
The Colorado Rapids approached the program recently to represent the Major League Soccer franchise on a local and national level.
Rangeview Unified coach Kaly Warner and her team couldn't believe their good fortune.
"When the Rapids asked us, it was so awesome and we were like 'What, are you talking to us?" Warner said with a smile.
"We just started this Unified program at Aurora Public Schools three years ago, so to be recognized already after a short time and have Special Olympics respect us enough to ask us to do this is such an honor. We're really, really excited."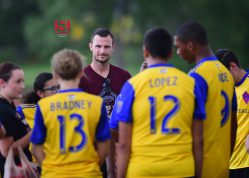 Unified sports connect athletes with developmental disabilities with abled partners and have grown around Aurora in recent years. Basketball is the largest locally, but soccer, track & field and lacrosse programs have begun recently.
The Rangeview team already existed, but the perks of the association with the Rapids are enormous.
The team (which has members between the ages of 16 and 21) gets to train under the supervision of some Rapids players, which included a visit from starting defender Tommy Smith and reserve goalkeeper Zac MacMath at their June 21 practice.
The team played the first two games at Dick's Sporting Goods Park June 23 — when they beat a team representing visiting Minnesota United FC — and play on the professional pitch again Aug. 25 against visiting Real Salt Lake United.
The biggest prize comes July 28, when the team gets to travel to Washington, D.C., to play in the home stadium of the D.C. United.
"This is so exciting; for some of them, it will be their first time ever on a plane," Warner said. "The only way we could do this is with the Rapids, otherwise we wouldn't be able to pay for anything like this."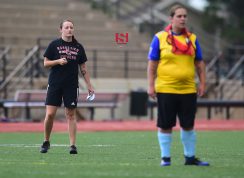 On top of the collective travel trip, team members Samir Mohamed and Luis Miranda will represent both Rangeview and the Rapids at the fifth annual Special Olympics Unified Sports All-Star Soccer Showcase, which is part of the 2018 MLS All-Star Game festivities Aug. 1 in Atlanta.
The two will play in an 11-on-11 match with Unified players representing all 23 MLS franchises.
Mohamed played on Rangeview's varsity team last fall, while Miranda will be a junior in the upcoming school year and hopes to earn the starting goalkeeper position on varsity.
"Whenever we see each other, we call each other 'All-Star' now," Mohamed said. "We just met a few weeks ago, but now I think we're good friends. I'm excited to build on this relationship and just have fun playing soccer."
Miranda has been playing soccer since the third grade and is excited to travel and play.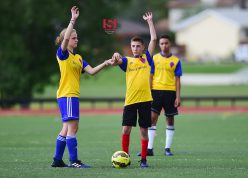 "I appreciate the Rapids and Rangeview giving me this opportunity," he said.
All the bonuses, however, don't distract from the true mission of the Rangeview Unified program: to build confidence and camaraderie for those with disabilities through sports.
Kayden Mitchell, 16, has Chromosome 5 Disorder, congenital heart defects, hearing loss and developmental delays.
That doesn't stop him from joyously playing forward with the Unified team.
"I like Special Olympics because the focus is on ability, not disability," said Mitchell, who Warren has seen great growth in with his focus.
Ashley Charette was a premature twin who was born with Hydrocephalus and also has an intellectual disability. She joined the team despite fears of injury and found "how fun it is to play on a team with my friends.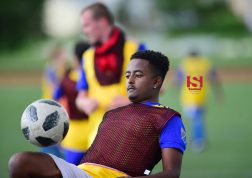 The motivations of the partners are severalfold. Mohamed plays in honor of a young cousin who has special needs.
Luis Cervantes, a 2018 Rangeview graduate and member of the varsity soccer team, joined the team to support one of his friends, but has found a family feeling he didn't expect and one that has helped him come out of his shell.
"I'm a pretty shy person, but over time I've grown to be better and have better friendships with everybody," Cervantes said. "I love to play, but in this case I'm doing it for them. I just want them to feel like I've felt growing up, knowing how it is to play soccer for fun and how good it feels to be playing with friends and family."
Courtney Oakes is Sentinel Sports Editor. Reach him at 303-750-7555 or [email protected] Twitter: @aurorasports. FB: Sentinel Prep Sports
RANGEVIEW/RAPIDS UNIFIED SOCCER ROSTER
Michael Aponte; Elyse Bradney; Jaquan Caddy; Ashley Charette; Luis Cervantes; Grant Ho; Alan Delgado; Cole Duggan; Amana Hamid; Arturo Lopez; Luis Miranda; Kayden Mitchell; Samir Mohamed; Dallas Pannell; Michael Shumake; Langston Smith; Nate Wade. Coach: Kaly Warner. Assistant coaches: Denise Keil and Jimmy Kish