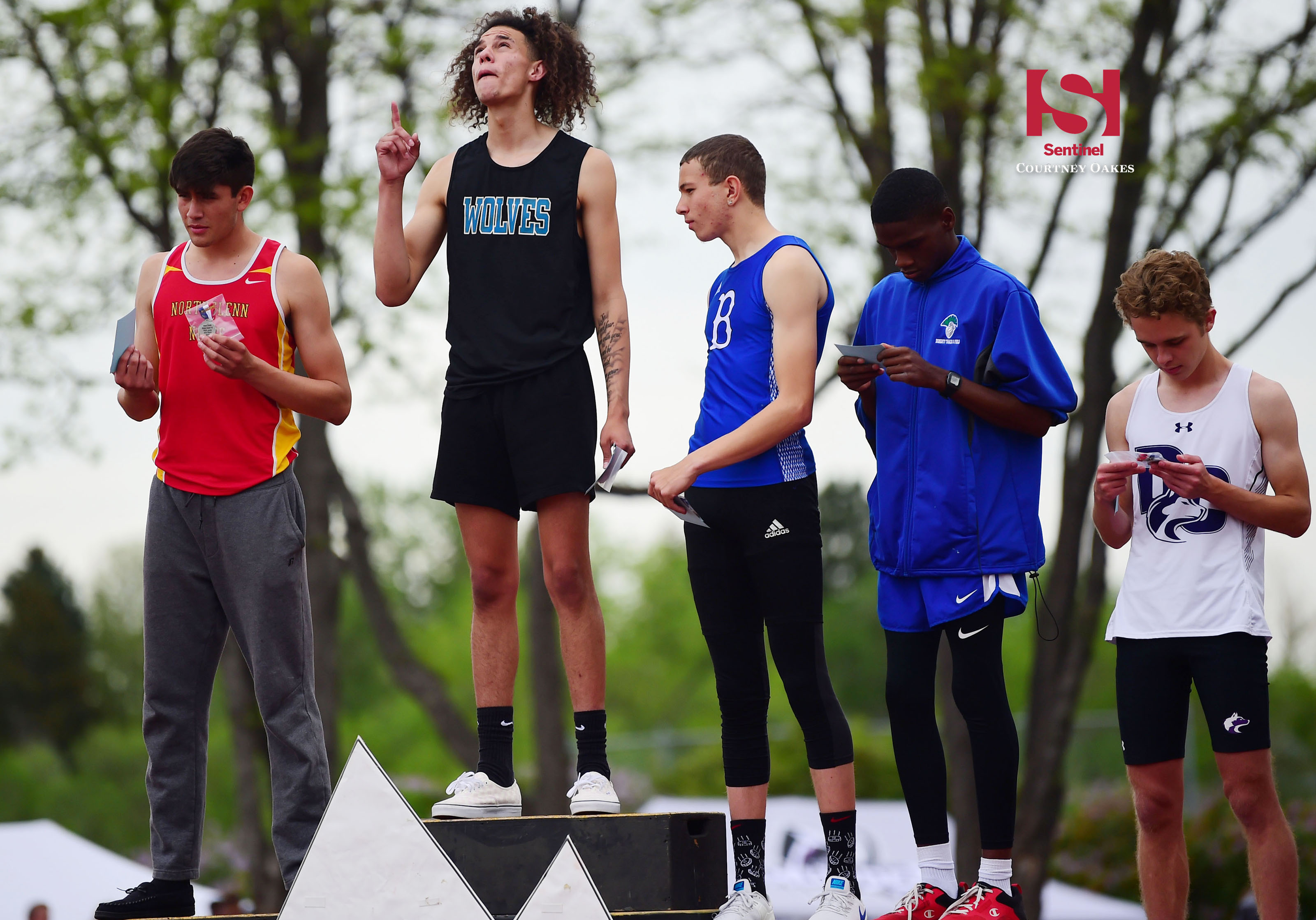 LAKEWOOD | Darrian Leu-Pierre soared higher than ever before May 16 and he knew exactly why.
He had help.
The Grandview senior believed the spirit of his best friend Lloyd Chavez — a Cherokee Trail student who was shot and killed in front of his home a week ago — played at least some part as he won a state championship in the Class 5A high jump at Jefferson County Stadium.
"He gave me wings today," Leu-Pierre said. "I had to do it for him."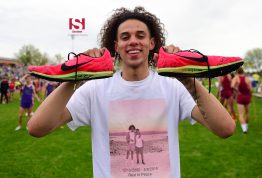 With a handful of Chavez's family members watching intently from the stands, Leu-Pierre eclipsed his best jump prior to the state meet — 6 feet, 6 1/2 inches — and outlasted Northglenn's Hector Ortega to win the state championship. Leu-Pierre cleared 6-8 for the winning height and then took three attempts at 6-9 with the title secure.
It was the culmination of a difficult week, during which Leu-Pierre has had to come to terms with losing his dearest friend. Fortunately, he has had a lot to turn his attention to, as he played for Grandview in the boys state volleyball tournament last weekend and had the state track meet to focus on as well.
"I've been trying to stay busy and get my mind off things," Leu-Pierre said. "It's been a tough week."
Chavez was with Leu-Pierre in things he wrote on his track spikes, the most important of which was "get your ass up," which was the key to winning his state championship. He was also on the t-shirt Leu-Pierre made sure to pull on in between each of his attempts, which had a picture of the two friends together on a beach in the front and "Brothers for life" on the back.
For many in the community, including Grandview coach John Reyes, Leu-Pierre's state championship couldn't have been more inspiring.
"I was really happy for Darrian and obviously everything he has been through," Reyes said.
"He called me at like 1 a.m. after the incident happened and he was pretty shook up and I was thinking 'This kid has found something he's having success with and now he's dealing with this.' You can't help but have compassion for him. I told him this doesn't need to be a priority, but he insisted that he wanted to keep working hard and jump.
"It was an awesome storybook ending."
The naturally gifted Leu-Pierre just took up the high jump a few months ago — which came after he played on Grandview's basketball team in the winter and supplemented volleyball in the spring — so he's still learning technique.
Getting his butt up — over the bar — is the way he progressed from a first mark of 6-2 March 28 at The Duels at Broomfield to a new PR of 6-6 1/2 to win the Centennial League championship in the event to the 6-8 that earned him a state title.
"This is my first year in the high jump and I came in the middle of the season," Leu-Pierre said.
"Coach asked me to do it and I just did it in between volleyball and stuff. It took me awhile to get better and I still don't get my butt up, but I'm trying. I've been practicing and getting some extra work in, trying to grow."
While how Leu-Pierre dealt with his emotions was variable, Grandview coaches knew the physical tools were there. Reyes urged high jump coach Dylan Baumgarten (who also guided Alisha Davis to the 5A girls high jump crown) to come to a Grandview basketball game to get an eye on Leu-Pierre.
"Sitting there watching him warm up, Dylan said 'He's a 6-8 high jumper and a state champ,'" Reyes recalled. "He called it."
Leu-Pierre's explosion onto the scene has already drawn interest from college track programs and could unlock the key to a future that wasn't possible just a few months ago.
After his long week and unexpected journey to the top, Leu-Pierre felt it all hit him during the medal ceremony.
He smiled after he accepted the first place medal and posed for a picture with his fellow placers, then looked to the sky and pointed up in tribute to Chavez.
Courtney Oakes is Sentinel Colorado Sports Editor. Reach him at 303-750-7555 or [email protected] Twitter: @aurorasports. IG: Sentinel Prep Sports