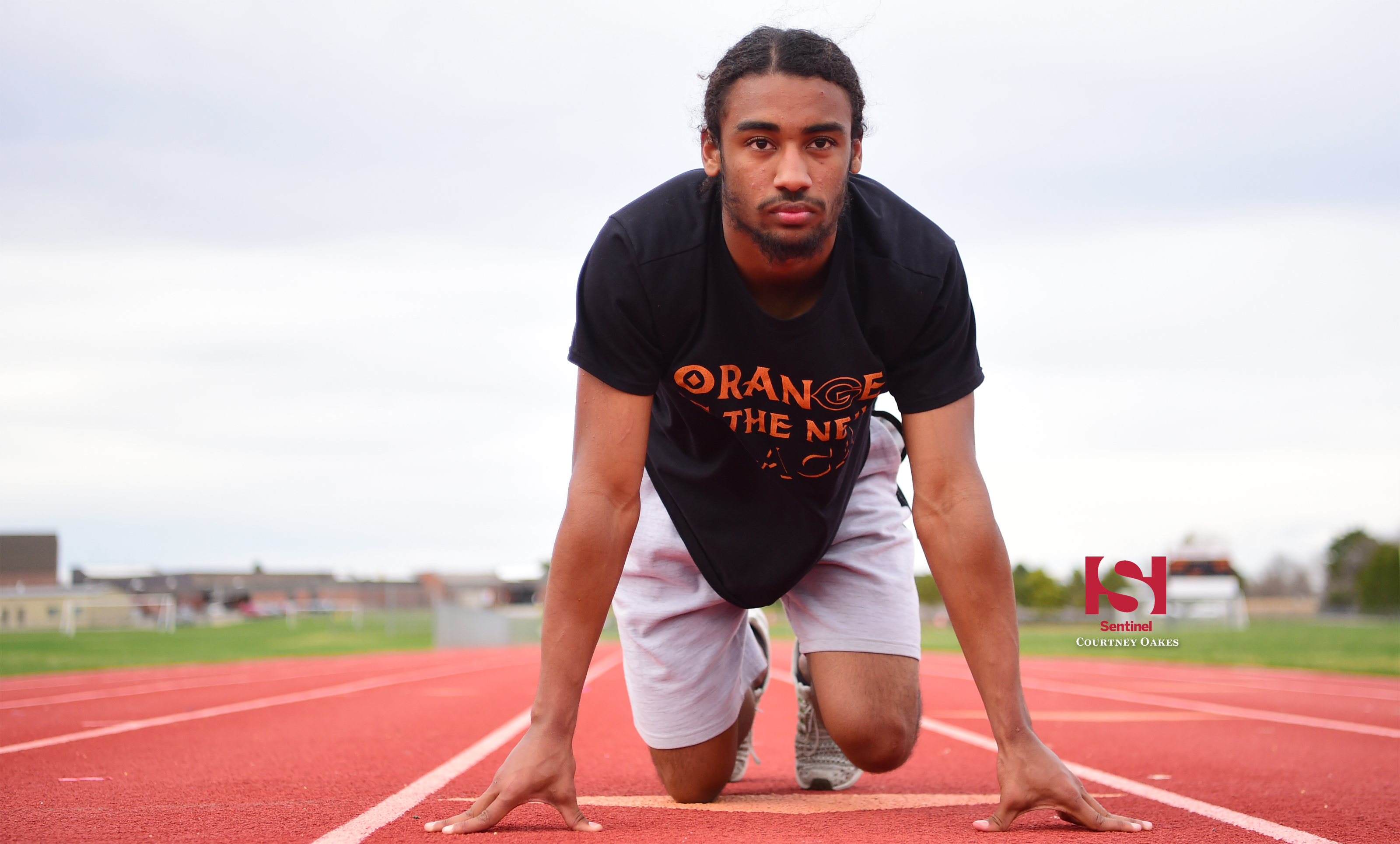 Win, lose or draw, a smile will always be on Elijah Williams' face.
The Gateway senior sprint star doesn't often have to deal with disappointment, but when he does, he still feels blessed to have found his true love: track & field.
No matter what, a smile.
"I'm excited about everything that comes with track; I fell in love with it junior year and I realize it was me," Williams said, a grin slowly spreading across his face.
"I thought I was going to go to college for football, but then I started to realize that track is my calling. I love this."
Williams ran track when he was in seventh grade in his native Oklahoma, but never took it seriously until after he moved to Colorado before he started high school.
As a junior, Williams joined the track team after his football season and the sport truly took hold of him as success started to come. He exploded onto the scene as a relative unknown at the Class 5A state track meet last May, where he finished as the state runner-up in the 200 meters and fifth in both the 100 and 400.
Now, Williams ranks No. 1 in 5A in both the 100 (with a top wind legal time of 10.84 seconds) and 200 (21.89) and is seventh in the 400 (50.46) according to MileSplit.com rankings. He's studying professional runners for form, keeping an eye on what his competition is doing and focusing on drive train and his technique getting out of the blocks.
Gateway coach Marty Wittmer doesn't have to worry about Williams' work ethic.
"Elijah is a very self-aware athlete and he has an incredible drive to improve; he is always striving to get better," Wittmer said. "He has the right attitude and he's a competitive kid, so he doesn't ever want to lose and that makes a huge difference. That's something you can't train into a kid.
"I can train him in form and I can train him to have a solid progression throughout the season, but that competitive desire is something that is innate in him and why he gets better."
Wittmer had a huge smile on his face April 6 at the Mullen Invitational, as he watched Williams win the 200, finish second in the 100 by 0.01 of a second and most notably brought the Olys' 4×200 meter relay team to victory despite a botched handoff between the first two legs.
It was shades of another former Gateway standout, Mike Ware, the school's last state champion when he won the 400 in 2015.
Williams and Ware share the ability to finish races strong — especially the 200 and 400 — but other than they have different traits.
"They have very different styles and very different personalities," Wittmer said. "Mike was a reserved, quiet kid, while Elijah always has a smile on his face and he can brighten up a room anywhere he's at. He definitely makes an impression."
Williams has been tracking Pueblo East's Luc Andrada (who he may not race this season since they are in different classifications), along with Regis Jesuit's Zion Gordon and Jackson Connelly, Denver East's Keirryse Simpson and Brighton's Cam Harris (likely his top competitor in the EMAC) and consideres all his peers all to be challenges for him to overcome.
Williams bristles when people try to pump him up, but he is embracing the potential of what he could accomplish.
"I'm hoping to sweep state, but there's a lot of work that needs to be done for that to happen," Williams said. "There's some pretty decent people in Colorado, so I'm going to have to work."
A big-time performance by Williams at state would go a long way towards Gateway's high aspirations in the team chase.
The Olys finished second to Fort Collins, one of the state's best teams, at the Runners Roost Invitational and could have the firepower to post a similar result to when a small Hinkley team grabbed third place back in 2016.
Distance runner Yonas Mogos is No. 1 in 5A in the 3,200 meters and Gateway has a variety of relay teams and athletes that could most definitely secure big points at the state meet.
"When we are firing on all cylinders, I think we are a really dangerous team and I think we can compete at the top level in the state," Wittmer said. "That's really exciting for us here."
Courtney Oakes is Sentinel Colorado Sports Editor. Reach him at 303-750-7555 or [email protected] Twitter: @aurorasports. FB: Sentinel Prep Sports