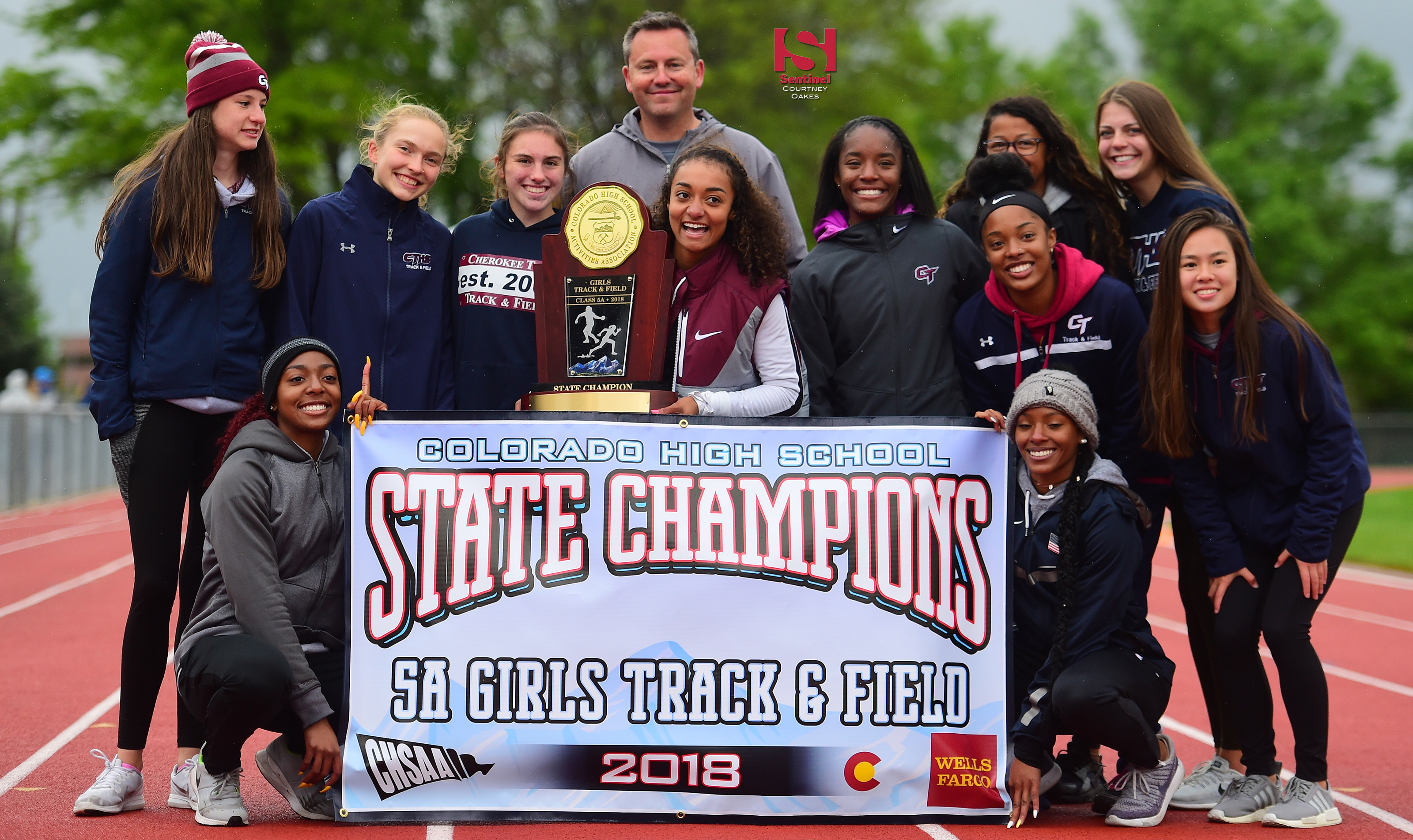 AURORA | The U.S. Track & Field and Cross Country Coaches Association (USTFCCCA) released its list of nationwide high school coaches of the year Monday and Cherokee Trail's Chris Faust was among this season's honorees.
A committee of experts for USTFCCCA selected a boys and girls prep coach of the year for all 50 states and the District of Columbia and the Colorado contingent for the 2018 season was Faust on the girls side and Bayfield's Josh Walton for the boys.
The organization stated that winners were picked based on their teams' performance during the 2018 outdoor track season, with consideration give to their state meet showing, performance vs. rankings, individual championships and how their team competed in relation to previous years.
All those factors boded well for Faust, who led the Cherokee Trail girls to their second Class 5A state championship. Faust broke up the Cougars' high-powered 4×100 meter relay team in order to put senior Sydnee Larkin in four open events.
The strategy paid off as Larkin (an Arizona State recruit) won the state title in the long jump and placed in the top four of three other events, while Cherokee Trail got enough points from its senior foursome of Larkin, Taylor Watson, Jaiden Paris and Chian DeLoach — plus the 4×800 meter relay team of Abby Snogren, Caitlin McConnell, Madison Gibson, Soonhee Han and Mahogony Richardson on relays — to outlast Denver East by a single point.
Faust follows Grandview's John Reyes (2017) as local winners of the USTFCCCA Coach of the Year award, which is in its fifth year. He will receive a trophy and is in the pool for National High School Track & Field Coach of the Year.
Faust guided the Cherokee Trail girls to the 2015 5A state title and led the boys program to a 5A state championship in 2013 and a 4A state title in 2007.
Courtney Oakes is Sentinel Sports Editor. Reach him at 303-750-7555 or [email protected] Twitter: @aurorasports. FB: Sentinel Prep Sports
USTFCCCA Colorado High School Coaches of Year
2018 — Josh Walton, Bayfield (Boys) & CHRIS FAUST, CHEROKEE TRAIL (GIRLS); 2017 — Darwin Horan, Lutheran (Boys) & JOHN REYES, GRANDVIEW (GIRLS); 2016 — Jeff Donnel, Pomona (Boys) & Conrad Crist, Fort Collins (Girls); 2015 — Ben Montoya, Fountain-Fort Carson (Boys) & Maurice Henriques, Niwot (Girls); 2014 — Josh Trahan, Palmer Ridge (Boys) & Conrad Crist, Fort Collins (Girls)