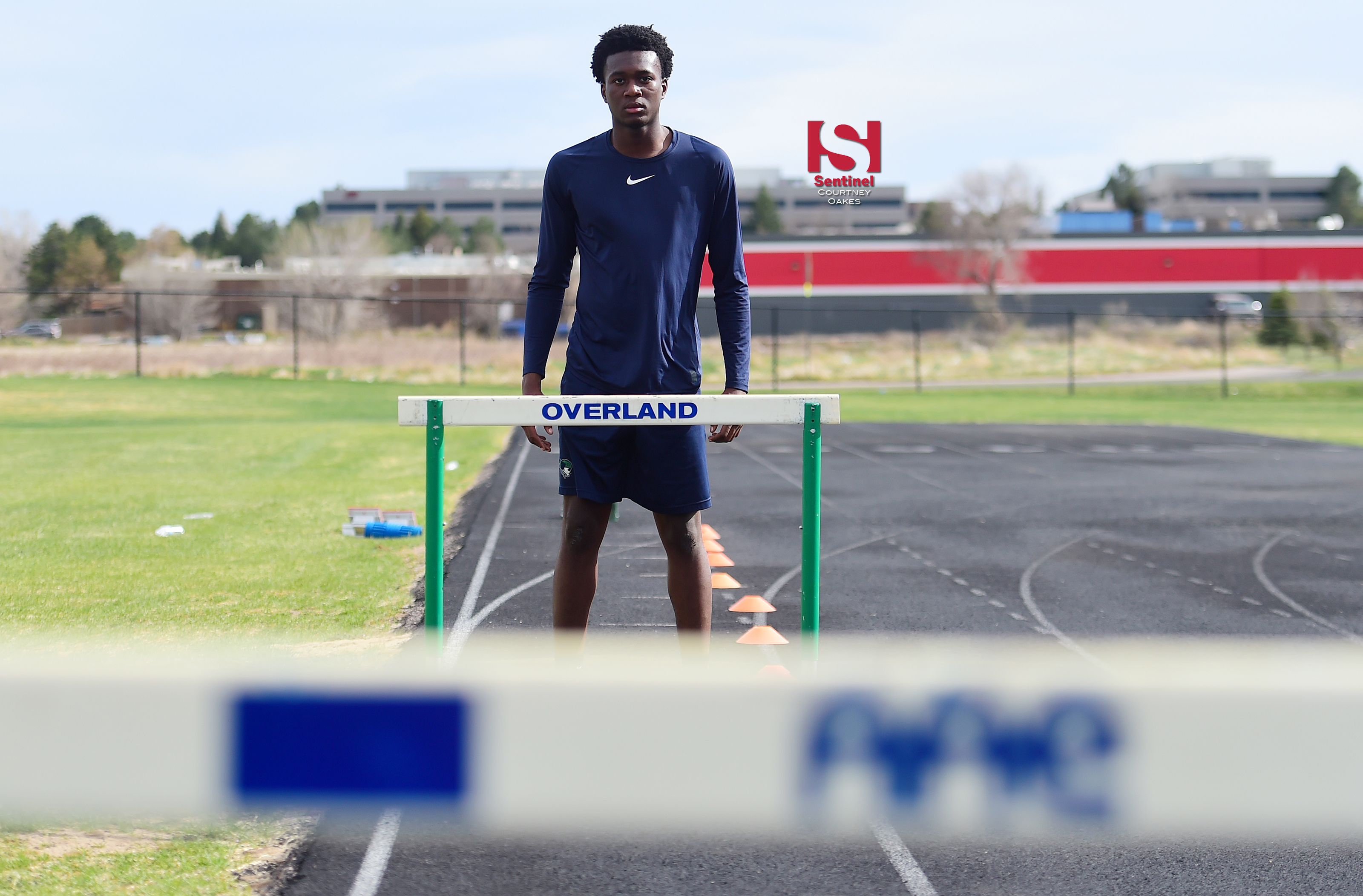 While Aurora boys were shut out in terms of championships at the Class 5A state track meet, there were plenty of top performances to conclude the 2018 season.
Individuals or relay teams from nine different city boys programs are represented on the 2018 Sentinel All-Aurora Boys Track Team, which is based on state performance.
Gateway junior Elijah Williams cemented himself as the fastest boys sprinter in town with his trio of top-five finishes in the 100, 200 and 400 meters.
Williams was the runner-up to Fountain-Fort Carson star Jalen Lyon in the 200 and was fourth in the 100 to fill two All-Aurora spots, while he was one spot behind Regis Jesuit's AJ Smallwood for top city honors in the 400 meters.
Overland junior Joel Nyatusah went undefeated in the 110 meter hurdles — and still finished with the state's fastest time regardless of classification of 13.98 seconds — but was edged at the line in the state final by Liberty's Andrew Doctor. Doctor leaned across the finish line in 14.35 seconds to Nyatusah at 14.38.
Cherokee Trail junior Dillon Andrews earned the 300 hurdles All-Aurora nod.
Eaglecrest senior Mason Brown swept the All-Aurora spots in the two distance events, while Rangeview junior Tesamichael Wolde took top honors in the 800.
Cherokee Trail senior Dawson Span was another event runner-up (like Williams and Nyatusah) as he finished second in the boys long jump, while city high jump honors went to basketball star Dayne Prim of Grandview.
Smoky Hill collected 24 points to lead Aurora teams at the state meet.
The Buffaloes had Aurora's top individuals in the triple jump — where junior Alec Payne far exceeded his pre-meet seeding to take fifth — as well as pole vault, in which junior Nicholas Manning finished 10th.
Smoky Hill also featured two All-Aurora relay teams in the 4×100 and 4×400, which both included Calvin Nguyen and David Daugherty, while Josh Cordova and Obasanjo Sanni ran on the 4×100 and Darrius Gaw and Kyle Cabs appeared on the 4×400.
Rangeview's 4×200 relay team of David Aggrey, Jacqui Lee-Ricks, Jayvion Swain and Eric Jackson was the only Aurora qualifier for the finals and finished fourth, while Grandview's 4×800 meter team of Caleb Randolph, Matt Vafides, Colton Gates, Jordan Craig ruled city finishers.
Regis Jesuit senior Tama Tuitele posted his second top-three finish in the shot put to repeat as an All-Aurora performer, while Grandview junior Brandy Okeke took sixth in the discus.
Courtney Oakes is Sentinel Sports Editor. Reach him at 303-750-7555 or [email protected] Twitter: @aurorasports. FB: Sentinel Prep Sports
2018 SENTINEL ALL-AURORA BOYS TRACK TEAM
100 & 200 meters — Elijah Williams, Gateway, jr.; 400 meters — AJ Smallwood, Regis Jesuit, sr.; 800 meters — Tesamichael Wolde, Rangeview, jr.; 1,600 & 3,200 meters — Mason Brown, Eaglecrest, sr.; 110 meter hurdles — Joel Nyatusah, Overland, jr.; 300 meter hurdles — Dillon Andrews, Cherokee Trail, jr.; 4×100 meter relay — Smoky Hill (Calvin Nguyen, David Daugherty, Josh Cordova, Obasanjo Sanni); 4×200 meter relay — Rangeview (David Aggrey, Jacqui Lee-Ricks, Jayvion Swain, Eric Jackson); 4×400 meter relay — Smoky Hill (Calvin Nguyen, Darrius Gaw, Kyle Cabs, David Daugherty); 4×800 meter relay — Grandview (Caleb Randolph, Matt Vafides, Colton Gates, Jordan Craig); High jump — Dayne Prim, Grandview, jr.; Long jump — Dawson Spann, Cherokee Trail, jr.; Triple jump — Alec Payne, Smoky Hill, jr.; Pole vault — Nicholas Manning, Smoky Hill, jr.; Discus — Brandy Okeke, Grandview, jr.; Shot put — Tama Tuitele, Regis Jesuit, sr.
HONORABLE MENTION: Tanner Callister, Grandview, sr. (300 meter hurdles); Kyante Christian, Eaglecrest, sr. (discus); Corey Corbin, Eaglecrest, sr. (400 meters); Darrius Gaw, Smoky Hill, sr. (110 meter hurdles/300 meter hurdles); Zion Gordon, Regis Jesuit, jr. (100 meters/110 meter hurdles/300 meter hurdles); Ian Gray, Cherokee Trail, jr. (110 meter hurdles); Aaron Harris, Grandview, sr. (100 meters); Jeordon Holmes, Cherokee Trail, jr. (long jump); Barrett Miller, Eaglecrest, jr. (shot put); Colby Murray, Overland, sr. (100 meters/200 meters); Oscar Sarabia, Hinkley, sr. (300 meter hurdles); Dawson Spann, Cherokee Trail, sr. (triple jump); Elijah Williams, Gateway, jr. (400 meters)