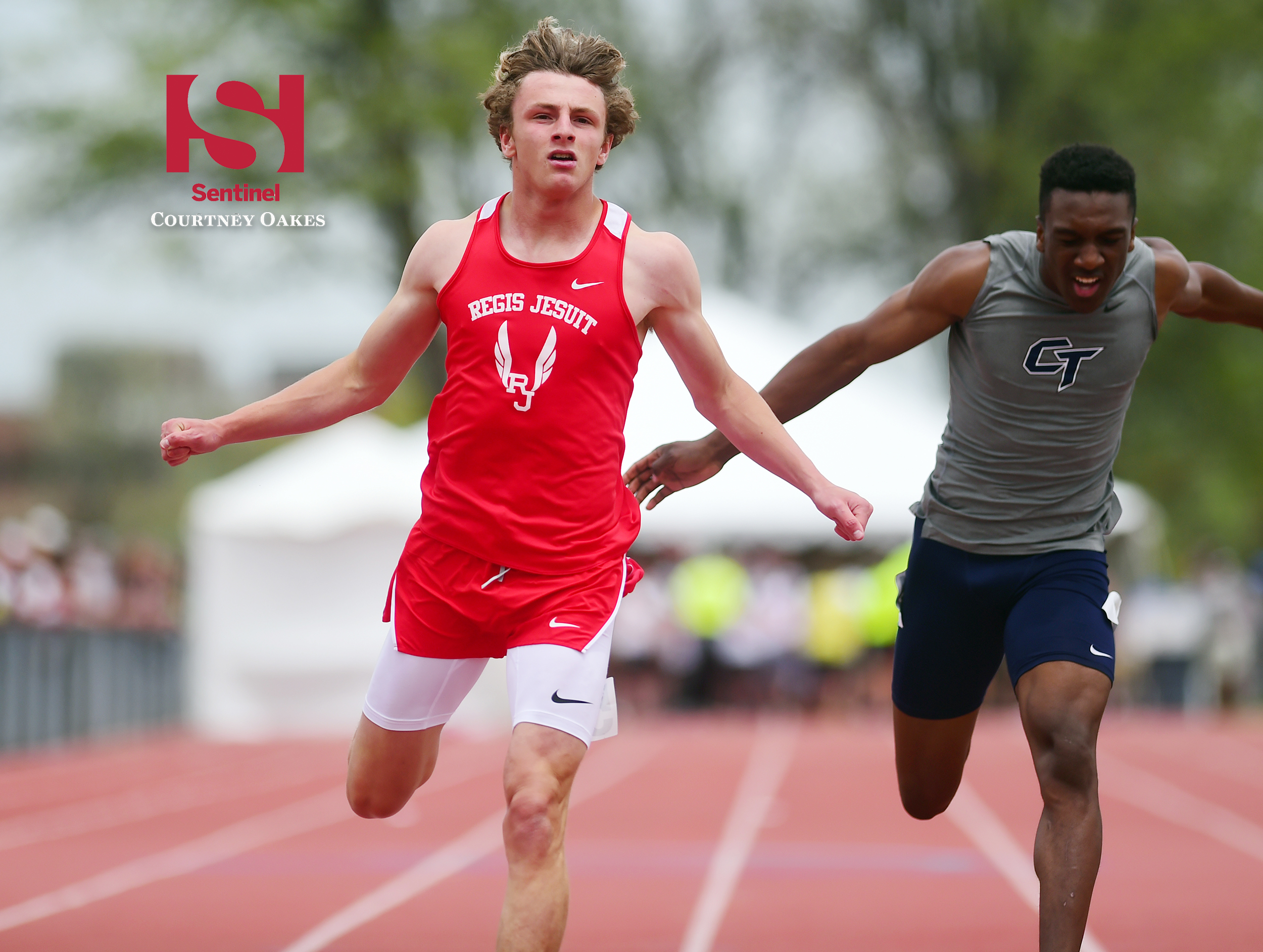 SENIOR SERIES: A profile look at triumphs and struggles experienced by some Aurora senior prep athletes in the time of the coronavirus pandemic:
Courtney Oakes is Sentinel Colorado Sports Editor. Reach him at 303-750-7555 or [email protected] Twitter: @aurorasports. IG: Sentinel Prep Sports
Jackson Connelly got out of the blocks perfectly and roared through the first 100 meters of the 200 meter dash at last year's Class 5A state track meet.
The last half of the race didn't go quite as well, however, and the Regis Jesuit standout crossed the finish line a blink of an eye behind another Aurora sprint star, Gateway senior Elijah Williams.
Standing in the second place spot on the medal podium at Jefferson County Stadium as a junior didn't sit well, but Connelly just knew that his senior season would be different because he knew how much work he would put into it to get ready.
Connelly couldn't have known how different it would be because of the coronavirus pandemic that has changed everything and deprived him — and all the other title hopefuls in Aurora and the rest of the state — of the end game for the countless hours he spent in gyms and on tracks for the past 11 months.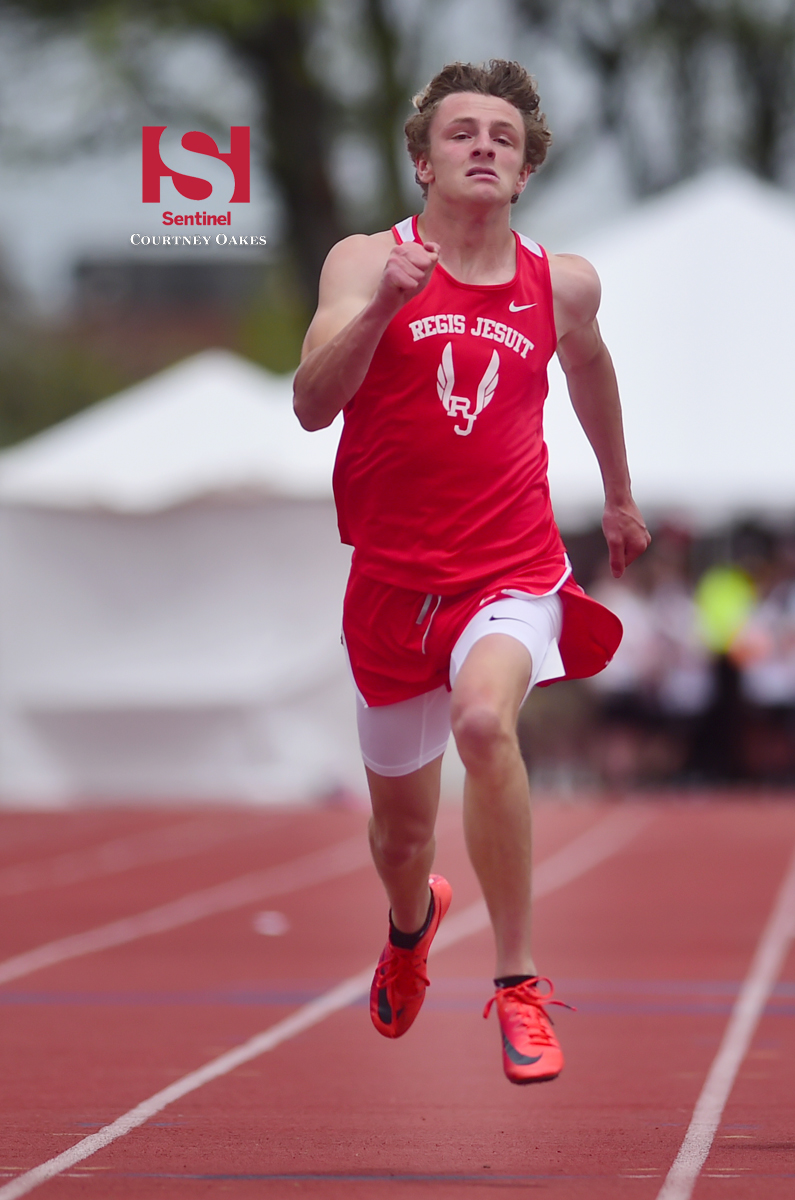 "Being second in state is great, but I was really hoping to win it this year," Connelly told the Sentinel. "That really drove me to work really hard this offseason, so it's disappointing not being able to have a chance to win a state championship. It stings a little bit."
Connelly admittedly left a lot of unfinished business in his high school track career.
He only got two state appearances as he lost his sophomore year to a torn hamstring before the wiped out senior year. He finished sixth in the 200 as a freshman and helped Regis Jesuit's 4×200 relay team to sixth and had the runner-up finish in the 200 last season, while he also missed the finals of the 100 by 0.08 of a second.
If he could go back to the preparation that led up to what turned out to be his last state meet, he would have worked on speed endurance in the week leading up to the meet instead of backing off.
To take that next step, Connelly started to work with a coach who had trained his former teammate Zion Gordon — a two-event state champion for Regis Jesuit in 2019 who is now at Southern California — as well as University of Georgia recruit Anna Hall. He felt he was ready to run in the mid-to-low 21 second range in the 200 and in the mid-10 second range in the 100 this season.
Connelly showed enough promise to get a chance to compete at the Division I level at the United States Air Force Academy.
"I can't wait for the high level of competition in college," he said. "Everybody is running fast and it pushes you to the next level. I'm excited to be around a place where everything is there to make you better and I can spend time improving myself."
Compounding the disappointment, the spring weather has been for the large part better than usual for Colorado, which typically makes track meets and practices a day-to-day struggle with its penchant for ill-timed snow and cold.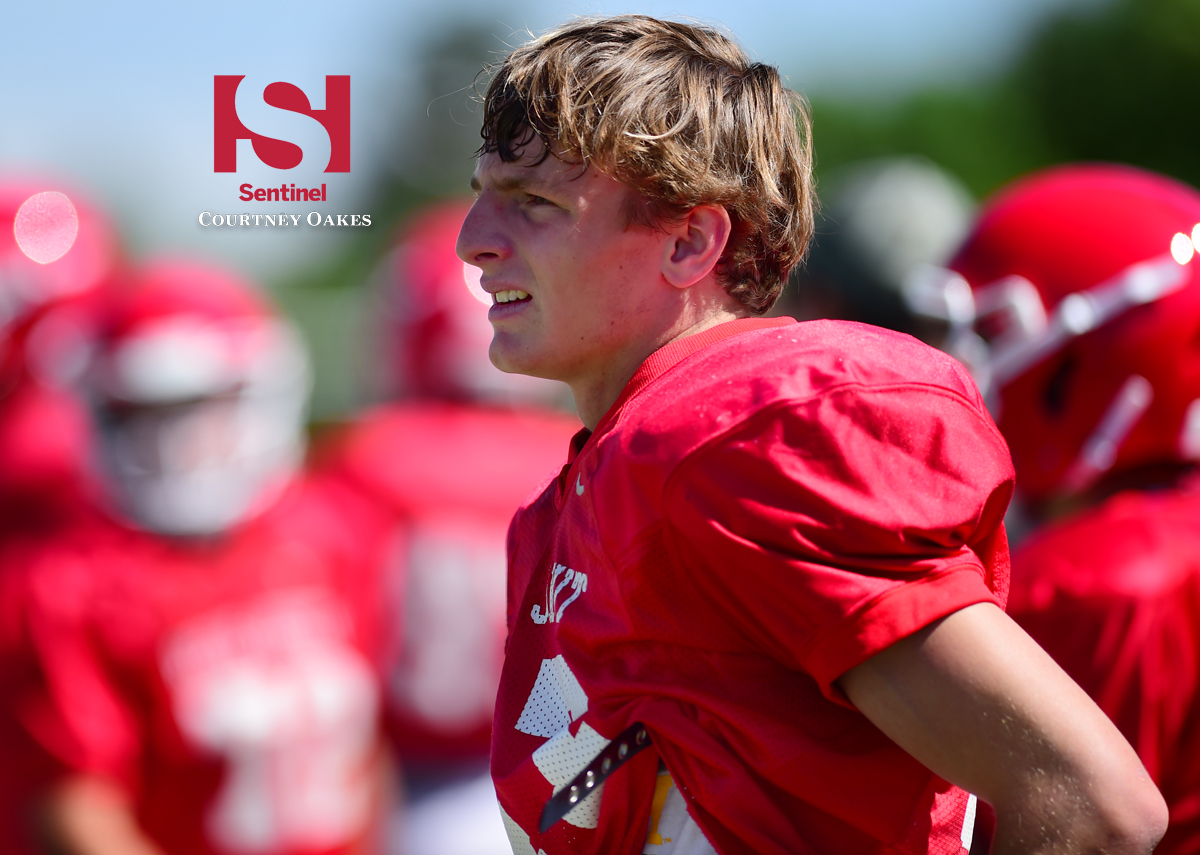 "It doesn't feel right for a Saturday in the spring that's 70 degrees and sunny and not have a track meet," said Connelly, who is attempting to lift weights at home and safely visit tracks when he can to stay in shape.
While Connelly lost his track season, he did get a chance to compete in the fall in with the Regis Jesuit football team, which went 11-1 and made it to the quarterfinals for the Class 5A state playoffs.
Playing the season mostly injury-free, Connelly played a big part as a wide receiver as he tied for the team lead in touchdowns with seven and finished second on the team in catches (41) and yards (645) on his way to All-South League first team honors.
"It was one of the most fun times in my life and I had a blast doing it with my friends and buddies," said Connelly, who was also an all-league first team performer as a junior. "We had a strong bond as a team from freshmen to seniors and that's something I will always remember."
In the meantime, Connelly has had a lot of time to think about the coronavirus and its impact.
"It's not the way I would want to end my senior year, but it puts things in perspective about what is really important," he said. "While I'm a little sad and disappointed, I'm keeping all the healthcare workers in my thoughts and prayers."
SENTINEL PREPS' SENIOR SERIES
MORE: Serendipity sends Beam Boonta to South Dakota
MORE: Graham Ike eager to get a look at his new home in 'Laradise'
MORE: Pandemic can't put Luke Flay's hockey career on ice
MORE: Isolation takes getting used to for Katie Berrian
MORE: Tony Castonguay finds his baseball heaven in Kansas
MORE: Dreams keep getting bigger, better for Beneyam Yifru
MORE: Dakota Makinen happily headed to caddy's shack
MORE: Minus another title, Obi Agbim finds new hoops home