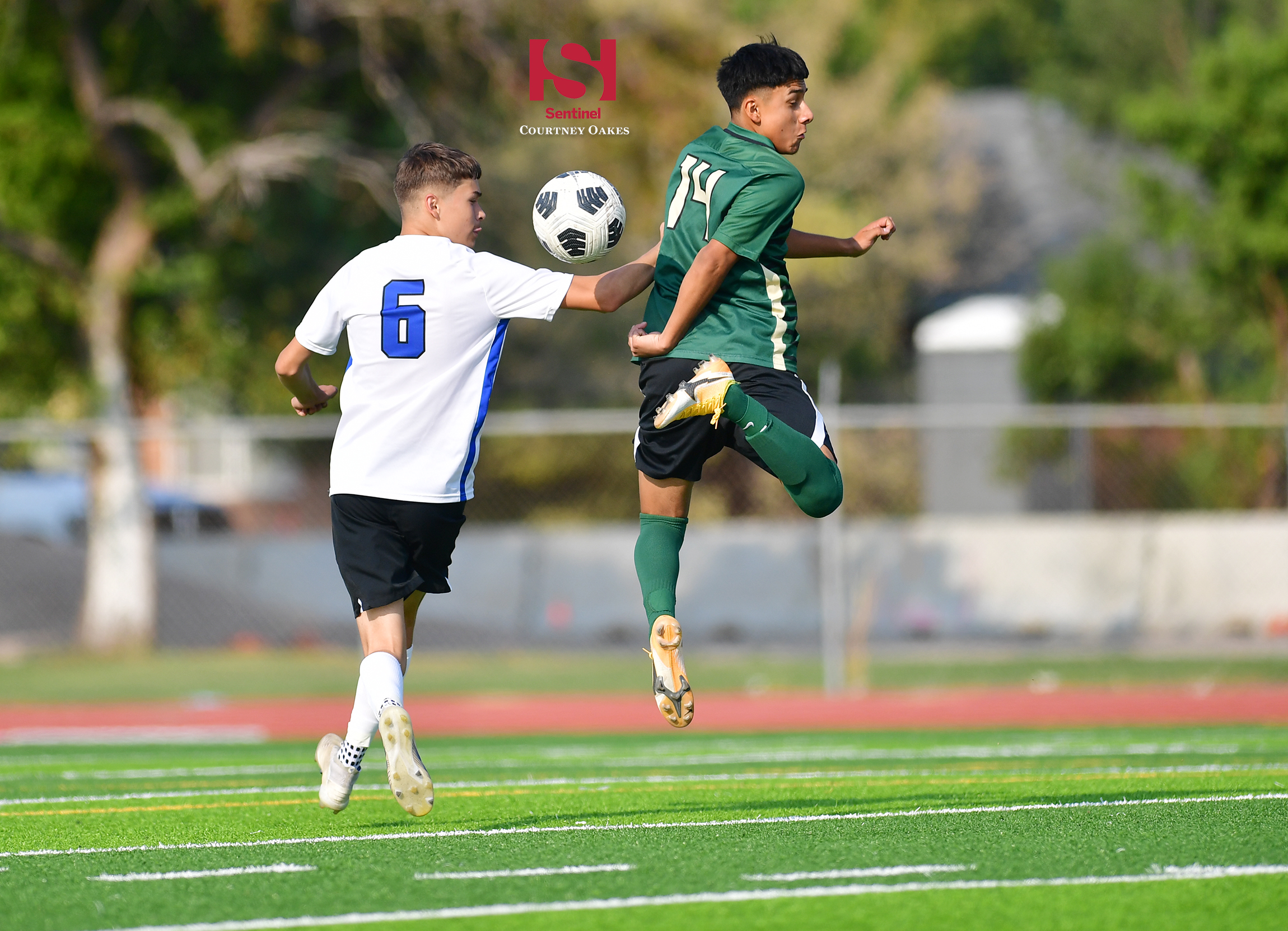 AURORA | A look back at some of the key games, tournaments and happenings in Aurora prep sports from 9.1-9.8.21:
Courtney Oakes is Sentinel Colorado Sports Editor. Reach him at [email protected]: @aurorasports. IG: Sentinel Prep Sports
THE WEEK PAST IN AURORA PREP SPORTS, 9.1-9.8.21
WEDNESDAY, SEPT. 8: The Cherokee Trail girls volleyball team played a marathon match on the road against Chatfield, rallying from a set deficit twice to post a 26-28, 25-16, 12-25, 26-24, 16-14 victory. The Cougars piled up the statistics across the board with so many points played, as Sanaa Grant and Kaci Young cracked double digits in kills with 15 and 14, respectively, Gabi Maas piled up 43 digs (as one of five players in double digits) and setters Zoe Ackerman (32) and Emily Schwab (21) combined for 53 assists. …The Hinkley girls volleyball team saw its record improve to 6-0, but did not get to play a match, as it received a forfeit from Bruce Randolph. …Nico Lian, Anthony Miranda Sanchez and Joseph Miranda Sanchez all had goals for the Overland boys soccer team, which held off visiting Rangeview for a 3-2 victory. …No. 3 singles player Harry Sledge, the No. 3 doubles team of Gerrion Purnell and Cromwell Chapman and the No. 4 doubles duo of Wyatt Snow and Daniel Middlestadt all won three-set matches to help the Rangeview boys tennis team to a 6-1 win over Riverdale Ridge.
— Aurora prep sports scoreboard for Wednesday, Sept. 8, here
TUESDAY, SEPT 7: After a day off due to the Labor Day holiday on Sept. 6, a good-sized slate of prep action returned. …The Smoky Hill softball team picked up a big win with a 7-0 road victory at Valor Christian. Senior Delaney Farnsworth dazzled in the circle as she scattered two hits over seven shutout innings and struck out 15, while senior Amrajie Bass got the scoring going with a solo home run in the fourth inning and was one of five players to drive in runs. …The Cherokee Trail softball team couldn't hold a 12-4 lead late against Chatfield, which scored nine runs in the fifth inning and went on to win 15-13. Brooke Scott had two hits and 4 RBI for the Cougars, while Ryleigh Cruz and CC Cushenbery also had a pair of hits apiece. …A nine-run fourth inning propelled the Rangeview softball team to a 13-3 win over Kennedy, giving Raiders fifth win in past six games. …Lawrencia Randle struck out 15 in a complete game effort and also tripled, homered and drove in four runs in the Aurora Central softball team's 13-7 win over visiting Adams City. …The Aurora Central boys soccer team scored three times in the opening half and went on to down visiting Hinkley 4-1. …Dylann Harrower recorded 12 kills and 12 digs to help the Eaglecrest girls volleyball team to a 25-12, 25-10, 25-20 road sweep of Pine Creek, while Grandview swept Legend 25-19, 25-19, 25-22 in another away match.
— Aurora prep sports scoreboard for Tuesday, Sept. 7, here
SATURDAY, SEPT. 4: Haley Glunz-led Grandview claimed the championship of the Gold Bracket of the Chaparral Showcase tournament with big wins over powerhouses Chaparral and Highlands Ranch in four and five sets, respectively. Regis Jesuit fell to Pine Creek in its final match and took sixth and Cherokee Trail came in ninth, while Smoky Hill (which played in the Blue Bracket) finished successfully as well and Overland played host its own invitational. The Grandview softball team split a pair of games at the Don McCall Tournament, with Brooklyn Heil's 4-for-4 day helping in a 13-7 win over Cherry Creek and Aubrey DeJong homering and driving in three though the Wolves fell short against Mountain Vista (7-4), while Rangeview won big in non-tournament play over the FNE Warriors. … The Eaglecrest boys tennis team finished second (losing a tiebreak with Vail Christian for the title) in the Amy Howe Memorial Tournament hosted by Smoky Hill, which finished in third place in the eight-team tournament.
— Aurora prep sports scoreboard for Saturday, Sept. 4, here
FRIDAY, SEPT. 3: The Grandview, Cherokee Trail and Regis Jesuit girls volleyball teams picked up a number of wins in the Gold Bracket of the Chaparral Showcase, while Smoky Hill split its matches in the Blue Bracket. …The Grandview softball team got off to a good start in the Don McCall Tournament with a 12-5 win over Castle View, while Cherokee Trail dropped a 13-6 road contest to a strong Arvada West team. … Aurora cross country teams split up between the Cheyenne Mountain Stampede on the state meet course (which Owen Zitek and the Grandview boys won in 5A) along with the Arapahoe Warrior Invitational, which included Cherokee Trail, Eaglecrest, Hinkley, Rangeview, Regis Jesuit, Smoky Hill and Vista PEAK. Owen Morgenegg of Eaglecrest had Aurora's top boys finish in 48th, while 30th-place Alexandra Collins of Regis Jesuit paced Aurora girls. …The Grandview field hockey team lost a 1-0 contest with Cheyenne Mountain.
— Aurora prep sports scoreboard for Friday, Sept. 3, here
THURSDAY, SEPT. 2: Breanna Jefferson's 10-kill effort helped Vista PEAK downed Overland in girls volleyball, while Hinkley was another winner with help from Emma Josephson and Leilah Swanson with eight kills apiece. In boys soccer, Cherokee Trail's unbeaten start continued with Landen Sutterby providing the game-winner against Heritage, while Dylan Thompson beat the first-half horn with a goal to help Grandview top Gateway 2-0 in an all-Aurora matchup and Overland escaped with a 5-4 win over Vista PEAK. Jaelyn Martinez's four RBI helped push the Cherokee Trail softball team past Rock Canyon, Vista PEAK also got 4 runs drive in by Alanah Torres (who homered) as the Bison topped previously undefeated George Washington 8-7 and Gabi Giroux piled up three hits and Amrajie Bass three RBI as Smoky Hill downed Regis Jesuit 11-1. The Overland boys tennis team swept singles and took No. 1 doubles to edge Denver South 4-3 in a dual, while Rangeview (over Hinkley) and Regis Jesuit (over ThunderRidge) each won by sweeps on the hard courts. The Regis Jesuit field hockey team blanked Palmer Ridge 2-0 in a key battle, while Dawson Thulin and Vista PEAK finished atop the standings in an EMAC South minor boys golf tournament that took place in Aurora at Meadow Hills G.C.
— Aurora prep sports scoreboard for Thursday, Sept. 2, here
WEDNESDAY, SEPT. 1: The defending Class 5A state champion Overland co-op gymnastics team saw its first competition and finished ahead of two visiting teams with Mattea Dolan (Grandview) recording the highest score for coach Lisa Sparrow's 'Blazers in all four events, followed by Kyla Burke (Colorado Early Colleges) in the all-around standings. …The Rangeview boys soccer team scored five straight goals after falling behind to beat Smoky Hill  5-1 in an Aurora matchup. …Sydney Cornell and Elsa Pater scored two goals apiece as Regis Jesuit Field Hockey topped Smoky Hill 8-0 in a contest between local programs.
— Aurora prep sports scoreboard for Wednesday, Sept. 1, here