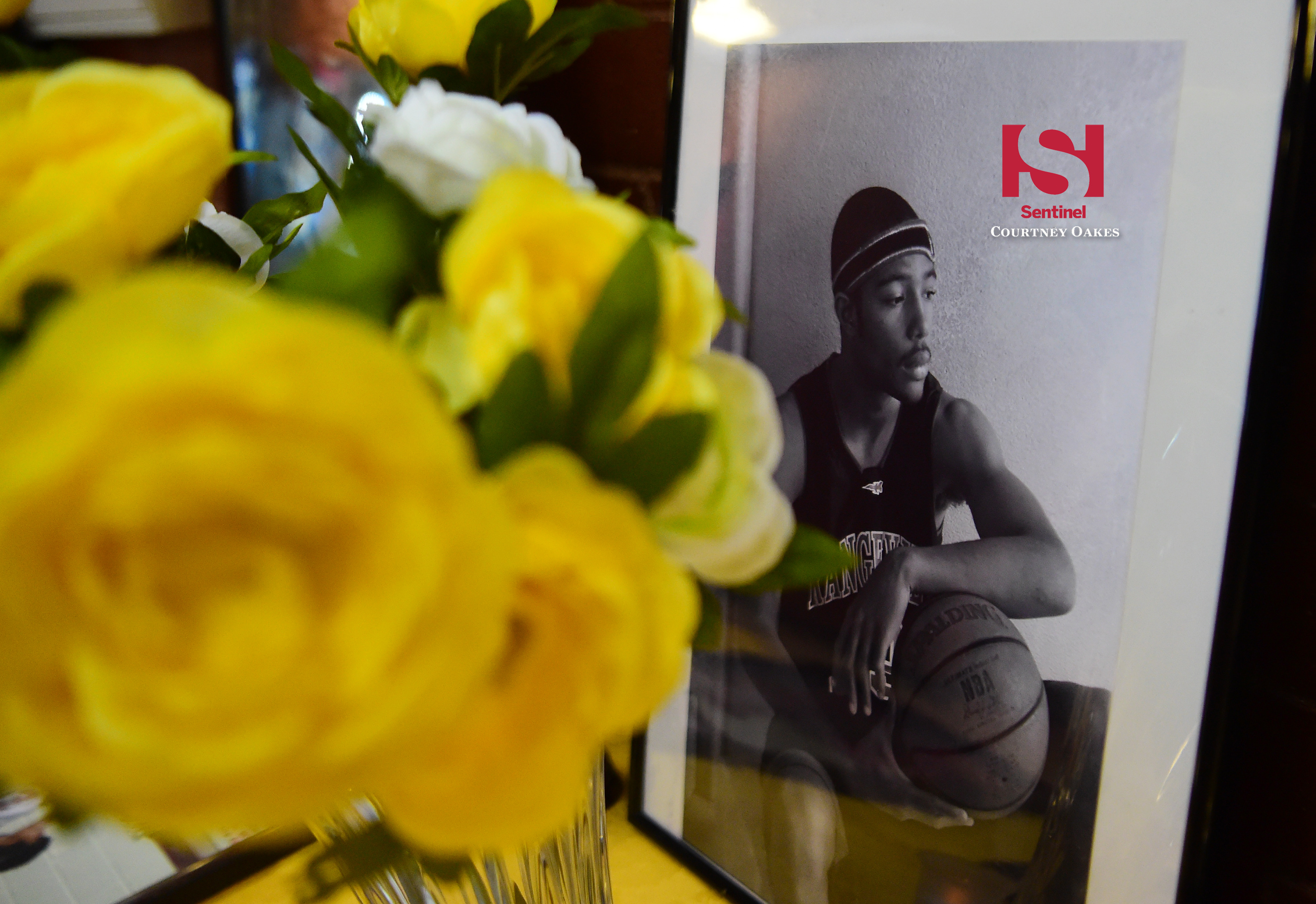 AURORA | A look back at some of the key games, tournaments and happenings in Aurora prep sports from Dec. 11-17, 2019:
Courtney Oakes is Sentinel Colorado Sports Editor. Reach him at 303-750-7555 or [email protected] Twitter: @aurorasports. IG: Sentinel Prep Sports
DEC. 17: Zion Ruckard made 1-of-2 free throws in the closing seconds of overtime and the Eaglecrest boys basketball team survived a final shot from Fairview in a thrilling 63-62 victory. Ruckard paced the Raptors with 22 points, while Ty Robinson sank three crucial free throws inside the final minute of regulation and had 15 and Skylar Wilson added 12. …Makayla Hemingway scored 18 points and Dominique Rodriguez added 14 as the Cherokee Trail girls basketball team closed out an 8-1 opening portion of the season with a 62-48 win over visiting Denver East.
DEC. 16: The Rangeview girls basketball team rolled past Brighton 63-24 in a non-league meeting of EMAC teams.
DEC. 14: The Rangeview boys basketball team honored the memory of late star Curtis Cotton Jr. during its game against Rampart. Christian Speller and Isaiah Hayes had 12 points apiece to lead five players in double figures in an 85-46 victory. The Raiders again collected contributions for a scholarship in the name of Cotton Jr., who starred with the Raiders between 2000-04 and died on May 7, 2010, at the age of 23 from injuries suffered in a single-car accident on Interstate 225 near East Iliff Avenue. … The Smoky Hill boys basketball team put on a high-flying exhibition over three days at the Chaparral/ThunderRidge Tip-Off tournament and ended it with a 68-54 win over Valor Christian in the championship game. Jalen Weaver poured in 21 points and Jordan Whitaker add 12 for the Buffaloes, who got a couple of remarkable dunks from Anthony Harris Jr. to put an exclamation point on a tournament in which they also defeated Chaparral and Legacy. …The Cherokee Trail girls basketball team played in its second tournament championship game of the season and prevailed in this one with a 71-62 victory over Sand Creek to take the Douglas County Holiday title. Mia Collins led Cherokee Trail with 18 points, while Makayla Hemingway had 16 and Dominique Rodriguez 13. …The Cherokee Trail wrestling team won the 40th Harold McCray Invitational hosted by Lewis-Palmer, collecting 188 points to finish atop a multi-classification field of 16 teams. Gavin Young (182 pounds) and Sam Hart (220 pounds) won championships for the Cougars, while Brock Labonde (152) finished second. Regis Jesuit also competed and finished ninth, with Antonio Segura (160) taking his weight class and Zavier Carroll coming in second at 182 pounds. …Host Vista PEAK finished sixth at the 5th annual Bison Invitational, which also included Rangeview, Smoky Hill and some representation from Cherokee Trail. Isaac Renas (195 pounds) was the lone finalist for the Bison and took second, while Tyler Jones (160) and Donovan Jarmon (220) were third. Romeo Cortez finished as the 138-pound runner up for the Raiders and the Buffs also had a second-place finisher in 220-pounder Marco Canas-Munoz. …The Eaglecrest girls basketball team suffered its first loss of the season in the title game of the Battle of the Rockies tournament at Rocky Mountain High School. Despite 12 points from Laci Roffle and 10 from Dalys McGuinnis, the Raptors couldn't overcome a two-point third quarter in a 41-40 loss to Chaparral. …Hinkley and Vista PEAK finished fourth and fifth, respectively, at the Bear Creek Invitational boys basketball tournament. The Bison ended the three-day tournament with a 69-45 win over Fruita Monument (behind 15 from Sayo Owalabi), while the Thunderbirds got a 21-point effort from Jeremiah Warren in a 70-61 loss to Lakewood.
DEC. 13: The Regis Jesuit ice hockey team suffered a rare regular season loss when Denver East left Family Sports Center with a 4-3 victory. The Raiders played again without coach Dan Woodley on the bench and he watched from the stands as the Angels kept responding to Regis Jesuit rallies and finally netting the game-winner. Daniel Bentz, Sergio Padilla and Nolan Sargent tallied for the Raiders, who outshot the Angels 43-28…The Cherokee Trail boys basketball team clawed all the way back to give itself a chance to beat Douglas County late, but Isaac Tesfaye's long 3-pointer at the buzzer fell short in a 67-65 defeat. Tesfaye, Tre Titus and Jermaine Vincent II each had 18 points.
DEC. 12: The Cherokee Trail girls swim team continued an outstanding start to the season with a 123-61 Centennial League win over Mullen that saw the Cougars win 10 events.