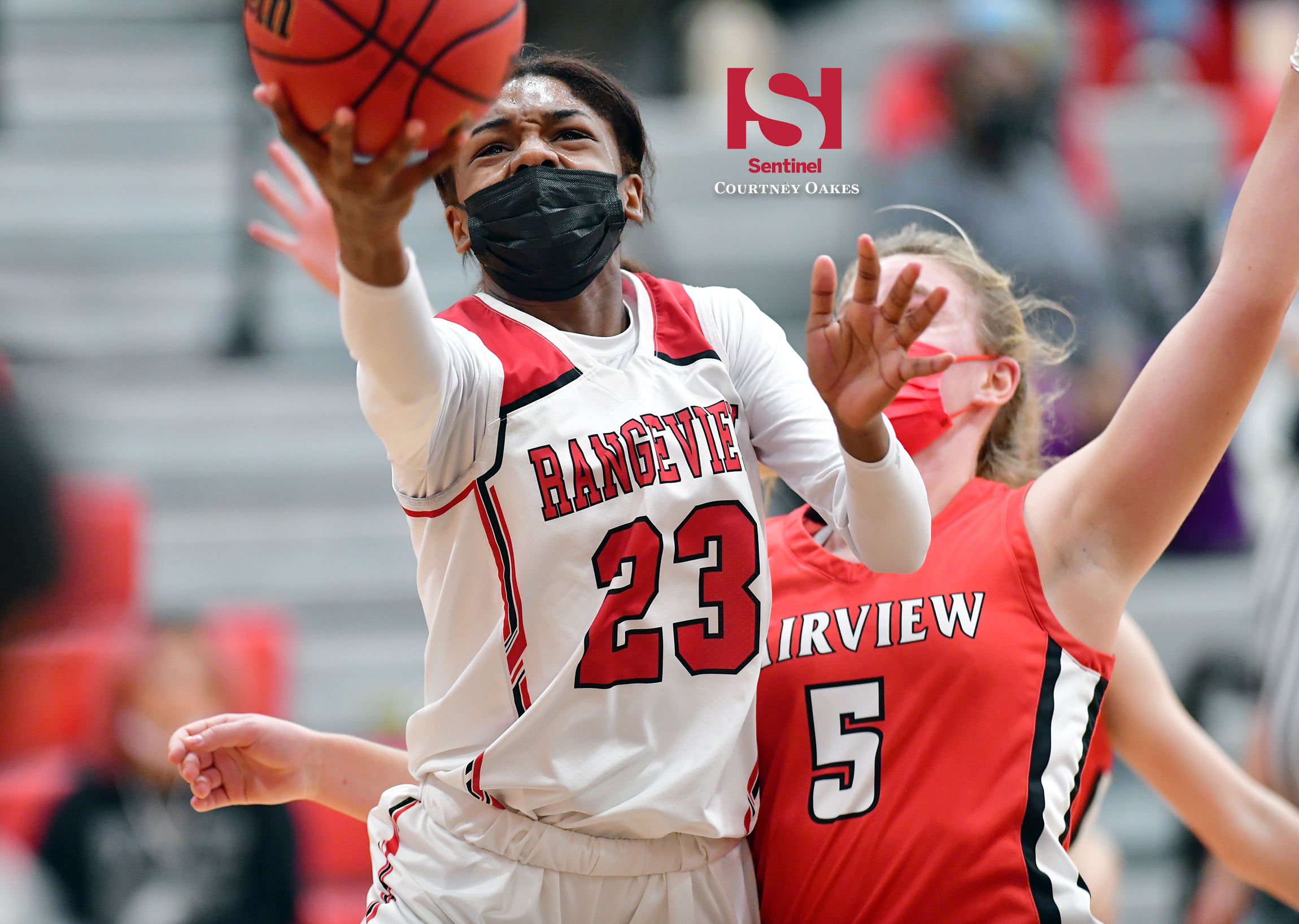 AURORA | A look back at some of the key games, tournaments and happenings in Aurora prep sports from Jan. 3-5, 2022, in the return after winter break:
Courtney Oakes is Sentinel Colorado Sports Editor. Reach him at [email protected] Twitter: @aurorasports. IG: Sentinel Prep Sports
WEDNESDAY, JAN. 5: Centennial League basketball started with a bang with a girls matchup between Grandview and Mullen as well as the Eaglecrest boys' visit to Smoky Hill. In the girls game, the visiting Mustangs snapped a 22-game losing streak to the Wolves with a 58-46 win that came despite Lauren Betts' 17 points (story, here). Meanwhile, the Buffs were at their-high scoring best against the Raptors as they scored 20 or more points in the first two quarters and went on to a 78-60 victory. Brayden Maldonado poured in 27 points and Anthony Harris Jr. contributed 15 for Smoky Hill to counter the game-high 28 of Mostapha Elmoutaouakkil, 11 of Jayden Washington and Kyelin Sanders' 10. …In another Centennial League boys basketball matchup, Simon Kibbee scored 15 points, but the Grandview fell to Mullen 43-37. …Alante Monroe-Elazier led the Vista PEAK boys basketball team with 12 points, but the Bison dropped a 70-55 contest to Columbine. …The Rangeview boys wrestling team ended up on the short end of a dual with Elizabeth by a score of 51-24. Only six matches were contested and each team won three, with the Raiders' victories coming from Caleb Maez (132 pounds), Greg Brooks (182) and Gamo Kouibaly (195), all by fall.
— The Aurora prep sports scoreboard for Wednesday, Jan. 5, here
TUESDAY, JAN. 4: The Rangeview girls basketball team had its lowest output of the season (19 points) in its last game before winter break, but matched its season-high in points in its return with a 72-38 victory over visiting Fairview. Senior Ny'Era West scored 20 points to pace the Raiders, while fellow senior Genesis Sweetwine added 11 and sophomore Jennesse Byrd added 10. …Freshman Yamoni Perez picked up where she left off before winter break for the Smoky Hill girls basketball team as she poured in 22 points to lead the Buffaloes to a 66-36 win over Denver North. Seniors Jazlyn Lindsey and Jasmine McNeal scored nine points apiece. …The Rangeview boys basketball team played the second game of a back-to-back and came away with a 67-53 road win over Fairview, which saw senior Elijah Thomas lead the way with 21 points (plus a near triple-double with eight rebounds and eight assists) while senior KK Stroter added 20 points. …The Vista PEAK boys basketball team dropped a 61-53 decision to visiting Doherty. …The Cherokee Trail girls swim team resumed its season with a visit to Cherry Creek with the Bruins prevailing 183-113 in Centennial League action. Senior Skylar Brgoch won the 200 yard freestyle and freshman Ella Drakulich took the 200 individual medley for Cherokee Trail's individual wins.
— The Aurora prep sports scoreboard for Tuesday, Jan. 4, here
MONDAY, JAN. 3: The Rangeview boys basketball team was the only Aurora team in action on the first day of competition allowed after winter break and the Raiders lost at Columbine 63-59. Senior Elijah Thomas scored 18 points and sophomore Hanif Muhammad added 13 for Rangeview in the defeat.
— The Aurora prep sports scoreboard for Monday, Jan. 3, here