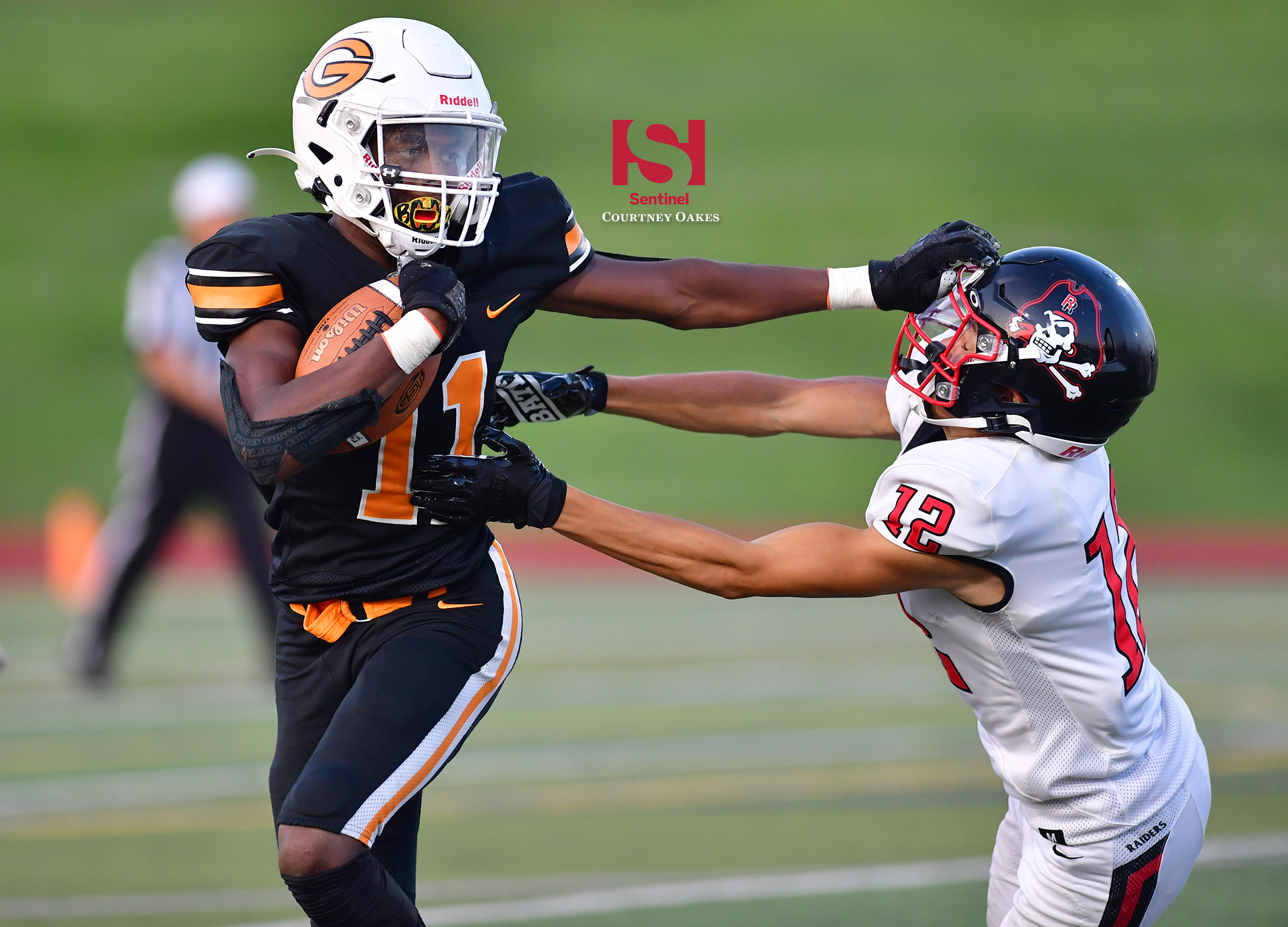 AURORA | A look ahead at some of the key games, tournaments and happenings in Aurora prep sports from Sept. 9-15, 2021:
Courtney Oakes is Sentinel Colorado Sports Editor. Reach him at [email protected]m. Twitter: @aurorasports. IG: Sentinel Prep Sports
THE WEEK AHEAD IN AURORA PREP SPORTS, 9.9-9.15.21
THURSDAY, SEPT. 9: Week 3 of the prep football season kicks off with two games as Aurora Central plays host to Wheat Ridge at 6:30 p.m. at APS Stadium, while Smoky Hill visits EchoPark Stadium at 7 p.m. to take on Legend. …A very active night in girls volleyball sees nearly every Aurora team in action, with highlights including Grandview's 6:30 p.m. contest against Highlands Ranch, which it just beat in five sets at the Chaparral Showcase, while Eaglecrest is home to Chaparral at 6:30 p.m., the same time Vista PEAK plays host to Denver South, Rangeview visits Overland at Regis Jesuit is at rival Mullen in other key contests on a nine-match slate. …The Cherokee Trail boys soccer team puts its unbeaten record on the line in a 6:30 p.m. visit to Rangeview, while a five-game boys soccer slate also sees Vista PEAK visit Aurora Central at 4 p.m. …In boys tennis, a pair of Centennial League matchups look to be competitive ones when Cherokee Trail is at Eaglecrest and Smoky Hill visits Grandview, both at 3:45 p.m. …The Centennial League boys golf schedule resumes with a 10 a.m. tournament at Saddle Rock G.C.
FRIDAY, SEPT. 10: Friday Night Lights sees seven Aurora teams involved in six contests. Gateway had to miss its first two games due to COVID-19 protocols, but is scheduled to play host to Mountain Range at 6:30 p.m. at APS Stadium in the first game of the night, while Cherokee Trail is home to the spring 5A state champion FNE Warriors at 7 p.m. Some top road contests include Eaglecrest vs. ThunderRidge at Shea Stadium at 7 p.m., the same time Regis Jesuit visits Mullen. …The Cherokee Trail and Smoky Hill softball teams resume their fierce rivalry with a 4:30 p.m. Centennial League contest on the Buffs' home field. …The Overland co-op gymnastics team heads to the Loveland Invitational, which begins at 4 p.m.
SATURDAY, SEPT. 11: A football doubleheader at APS Stadium begins at 1 p.m. when Rangeview faces 2-0 Castle View, while Vista PEAK plays at 5 p.m. against Coronado. …The Regis Jesuit boys tennis team takes part in the annually loaded Cherry Creek Invitational, which begins at 8 a.m. …The traditionally blazing Liberty Bell Invitational cross country meet is scheduled to be contested at Heritage H.S. with Cherokee Trail,  Eaglecrest, Gateway, Grandview, Hinkley, Rangeview, Regis Jesuit and Smoky Hill among the local boys and girls teams in the field.
MONDAY, SEPT. 13: The Grandview boys soccer team has a strong 6 p.m. home contest at Legacy Stadium scheduled against Valor Christian. …The Smoky Hill softball team visits Eaglecrest at 4:30 p.m. in Centennial League play, which also includes Grandview's 4 p.m. visit to Mullen. …In boys tennis, Cherokee Trail plays host to Cherry Creek's V2 team in a 3:45 p.m. dual match, followed by 4 p.m. first serves with Rangeview vs. Overland at Utah Park. …In field hockey, Grandview visits Regis Jesuit for a 4:30 p.m. game at Laber Field.
TUESDAY, SEPT. 14: Some outstanding boys soccer matchups are in store with Cherokee Trail playing a visit to Columbine at 4 p.m., which shares a start time with Overland at Aurora Central, while Regis Jesuit plays host to Castle View at 7 p.m. …The second EMAC Major boys golf tournament is scheduled to begin at 11 a.m. at Hyland Hills G.C. as Vista PEAK looks to defend the lead it took after the first tournament. …The Regis Jesuit field hockey team has a top matchup with its 4 p.m. road game at Colorado Academy. …Eaglecrest and Lotus are in the field for the Denver East Angel Invitational cross country meet at City Park which includes four races with girls varsity at 4 p.m. and boys at 4:30 p.m. …The girls volleyball slate includes a tough task for Vista PEAK on the road at Legacy at 6:30 p.m., plus Grandview's 6 p.m. visit to Mountain Vista.
WEDNESDAY, SEPT. 15: The Regis Jesuit girls volleyball team has a quality road match ahead with a 6:30 p.m. visit to Thomas Jefferson. …The Overland co-op gymnastics team has a 5:20 p.m. home meet against Rock Canyon. …The Vista PEAK softball team opens EMAC play against visiting Prairie View at 4 p.m. …The Regis Jesuit boys tennis team plays host to rival Mullen at 4 p.m.