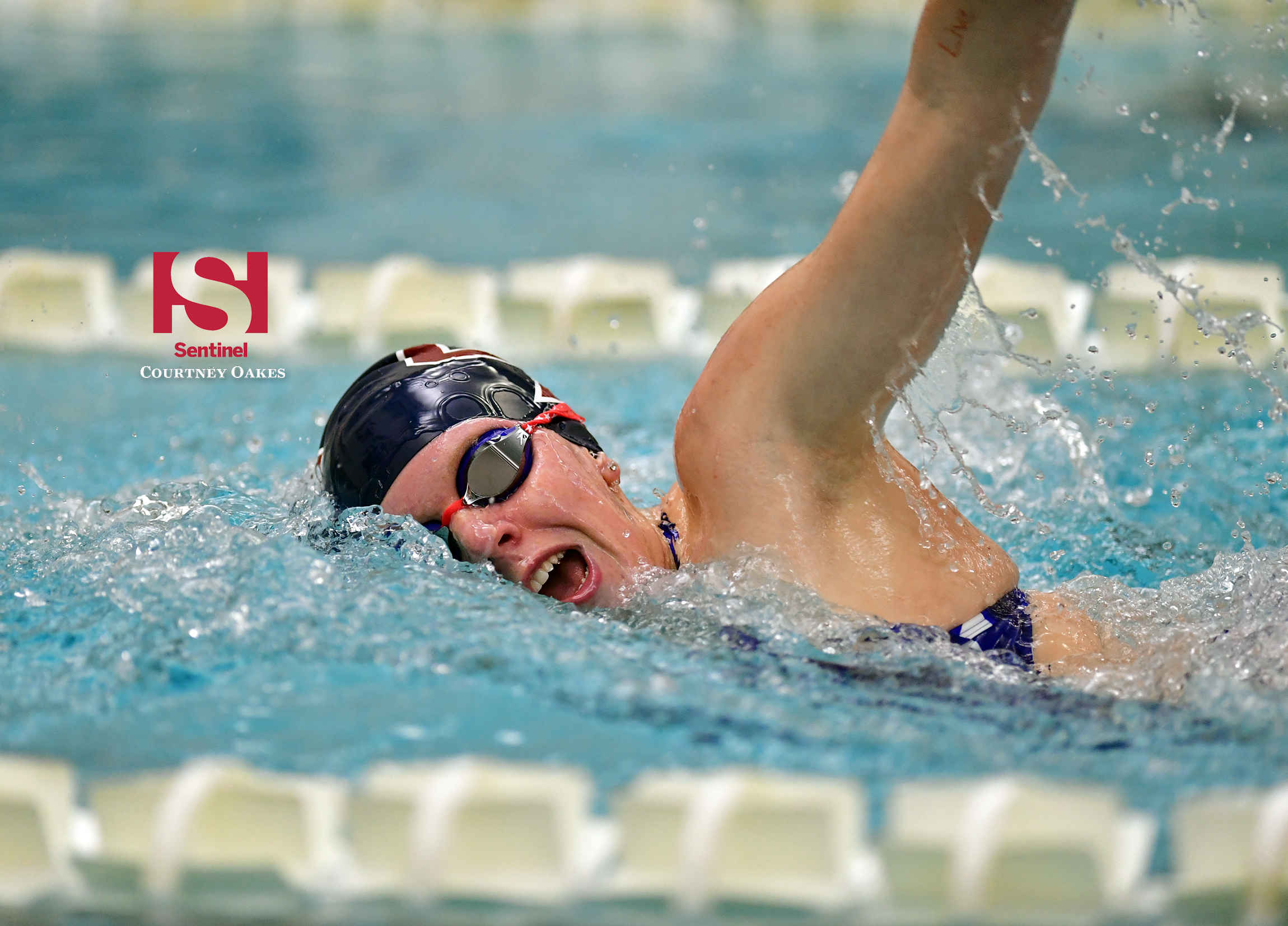 AURORA | A look ahead at some of the key games, tournaments and happenings in Aurora prep sports from Dec. 16-22, 2021:
Courtney Oakes is Sentinel Colorado Sports Editor. Reach him at [email protected] Twitter: @aurorasports. IG: Sentinel Prep Sports
THE WEEK AHEAD IN AURORA PREP SPORTS, DEC. 16-22, 2021
THURSDAY, DEC. 16: The Rangeview boys basketball opens three days of play a
at the Cherry Creek Holiday Classic with a 3 p.m. game vs. George Washington. In other tournament play, the Aurora Central boys basketball team has an 8:30 p.m. tip-off against Dakota Ridge in a first round game at the Mullen Christmas Classic. …In girls basketball, Vista PEAK plays host to Lakewood at 7 p.m. …The Eaglecrest and Smoky Hill girls swim teams have hosting honors for Centennial League meets against Overland and Mullen, respectively, at 5 p.m., the same time Hinkley visits Brighton. …A girls-boys wrestling dual is set for Overland with the girls going at 6 p.m. against Arapahoe followed by the boys at 7 p.m. …The Northern Colorado Christmas Classic wrestling tournament gets underway in Loveland with a field that includes Cherokee Trail and Regis Jesuit among Aurora programs on the boys side along with Overland on the girls side. Matches begin at 8 a.m. at the Butler-Hancock Arena in Greeley.
FRIDAY, DEC. 17: The Rangeview girls basketball team plays host to Cherry Creek at 7 p.m. in a strong non-league offering. …The Grandview boys wrestling team heads out to the rugged Reno Tournament of Champions for its annual trip, while Eaglecrest will also be onhand. …The two-day Coaches Invitational girls swim meet begins at the Veterans' Memorial Aquatic Center with the diving competition at 4 p.m. …The Vista PEAK boys wrestling team plays host to Chatfield for a dual meet at 5 p.m. …Both local ice hockey teams are in action with the Cherry Creek co-op team headed to the Ice Ranch for a 5:10 p.m. puck drop with Dakota Ridge, while Regis Jesuit has a 5:40 p.m. contest at Family Sports Center against Heritage. …The Eaglecrest girls basketball team opens play in the Ruby Division of the Tarkanian Classic in Las Vegas with a 3:30 p.m. contest against Arbor View (Nevada) at Spring Valley H.S. …The Overland boys basketball team also plays in the Tarkanian Classic in Las Vegas and is part of the Nike Gold Division, which has the Trailblazers first up against California powerhouse Bishop O'Dowd at 2:50 p.m. at Faith Lutheran H.S. Eaglecrest is in the Baller TV Division and begins play against Arbor View (Nevada) in a 5 p.m. game at Sierra Vista H.S.
SATURDAY, DEC. 18: Coaches Invitational girls swim prelims begin at 8 a.m. with finals at 3:30 p.m. at VMAC. …Two outstanding ice hockey contests have the Cherry Creek ice hockey team playing host to Denver East at 3:10 p.m. at Family Sports Center and Regis Jesuit playing Monarch at 8:25 p.m. at the Sports Stable. …The Grandview girls basketball team opens play in the Joe Smith Bracket of the Nike Tournament of Champions in Phoenix with a 4:30 p.m. game vs. La Jolla Country Day. …The Regis Jesuit and Smoky Hill boys basketball teams open four days of play at tournaments in Arizona as well.
MONDAY, DEC. 20: The Smoky Hill girls basketball team tries to put the finishing touches on a great opening segment of the season when the Buffaloes go on the road to play at Boulder at 6:30 p.m. in pursuit of their sixth win. …The Hinkley and Rangeview girls swim teams head to VMAC for a tri-dual with Northglenn that begins with diving at 8:30 a.m. and swimming at 2 p.m.
TUESDAY, DEC. 21: The majority of the Aurora teams in action play in tournaments in other states, but the Grandview boys basketball team closes out its first half with a 7 p.m. visit to Chaparral.