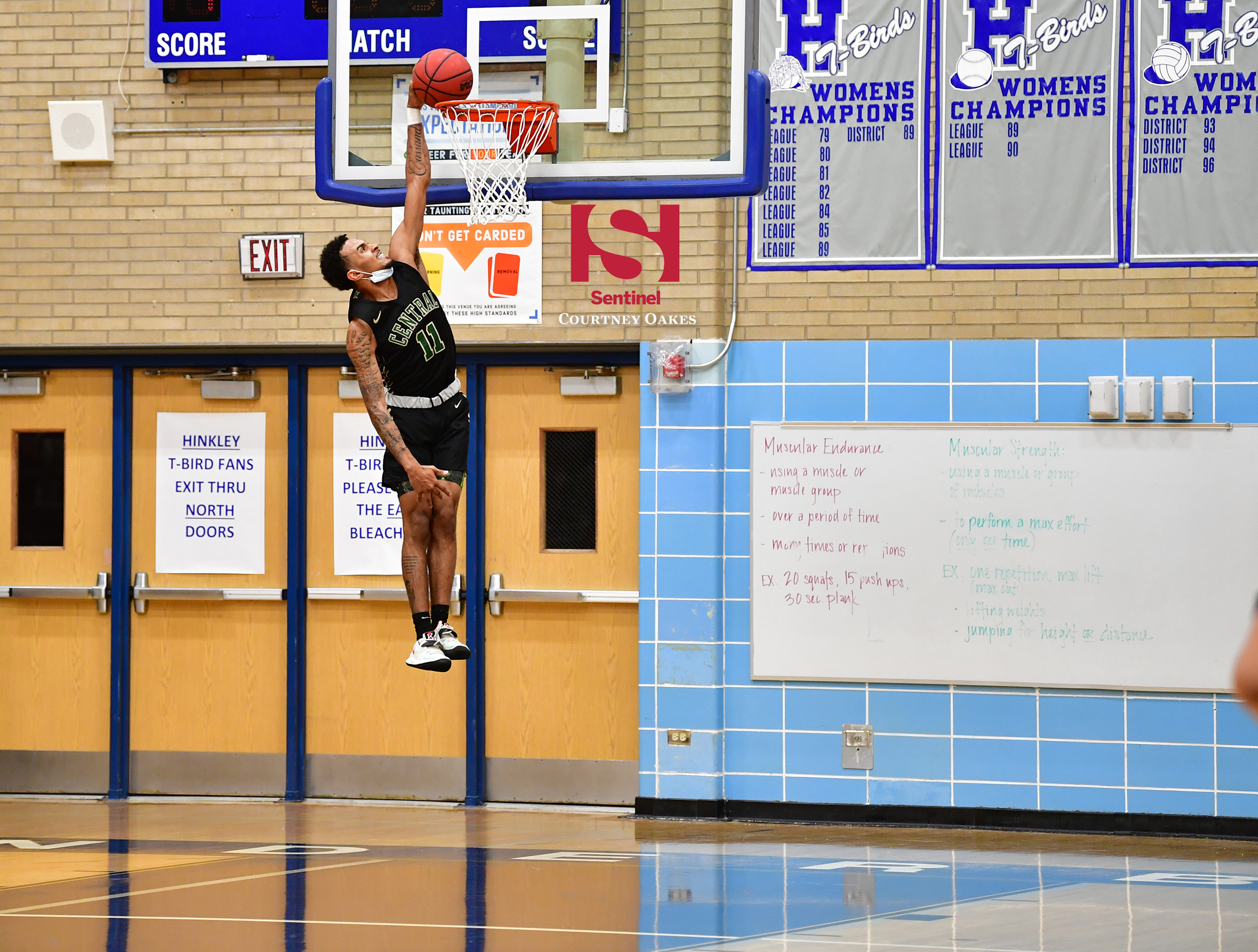 AURORA | A look ahead at some of the key games, tournaments and happenings in Aurora prep sports from Jan. 20-26, 2022:
Courtney Oakes is Sentinel Colorado Sports Editor. Reach him at [email protected] Twitter: @aurorasports. IG: Sentinel Prep Sports
THURSDAY, JAN. 20: Nearly every Aurora girls swim team is in action with Aurora Central and Rangeview at home to multiple teams at 4:30 p.m. and 5 p.m., respectively, and Smoky Hill playing host to Cherokee Trail at 5 p.m. part of the Centennial League schedule. …The Rangeview and Vista PEAK boys basketball teams look to defend their home floors with 7 p.m. contests against Brighton and Adams City, respectively, while Gateway travels to Prairie View and Hinkley looks to build a winning streak with its visit to Northglenn. …In girls basketball, Gateway and Hinkley have home honors, while Rangeview makes an always challenging trip to Brighton for a 7 p.m. EMAC contest. …Overland is scheduled to host another girls-boys wrestling evening with the girls taking on Denver South at 5 p.m. ahead of the boys welcoming in Cherry Creek. The Regis Jesuit boys wrestling team visits Legend along with Castle View for a tri-dual at 6 p.m.
FRIDAY, JAN. 21: The Grandview girls basketball team opens a two-game tournament in Minnesota against DeSoto (Texas) at 5 p.m. in a game set played at Hopkins High School to be carried on ESPN. …The Grandview boys wrestling team begins two days of competition at the grueling Top Of The Rockies tournament hosted by Centaurus H.S. …Overland visits Smoky Hill at 7 p.m. in a Centennial League boys basketball contest to keep an eye on, while the slate also includes Cherokee Trail at Cherry Creek, Eaglecrest at Mullen and Grandview at Arapahoe. …In Centennial League girls basketball, Smoky Hill visits Overland at 7 p.m. while Cherokee Trail (at Cherry Creek) and Eaglecrest (at Mullen) go on the road. …The Regis Jesuit and Cherry Creek ice hockey teams square off at 5:40 p.m. at Family Sports Center in the Raiders' annual Teddy Bear Toss event. …The Regis Jesuit boys basketball team plays at Chaparral at 7 p.m. in a significant Continental League contest. …A quality Continental League girls swim meet is scheduled for 4 p.m. in the new Bubble at Regis Jesuit as the Raiders play host to Heritage at 4 p.m.
SATURDAY, JAN. 22: Aurora's two ice hockey teams both have quality matchups as Regis Jesuit has a showdown with Denver East at 2:45 p.m. at Big Bear, while the Cherry Creek co-op team returns to home ice at Family Sports Center with a 3:10 p.m. puck drop against Monarch. …The Eaglecrest, Regis Jesuit and Vista PEAK girls wrestling teams head to Douglas County for the Tiara Challenge beginning at 8 a.m. …A light schedule of basketball has the Aurora Central boys at home against Prairie View at 1 p.m., the same time the Gateway girls basketball team welcomes in Silver Creek.
MONDAY, JAN. 24: A slate exclusively made up of boys and girls basketball is loaded with EMAC contests with Gateway (vs. Northglenn) and Hinkley (vs. Prairie View) at home for 7 p.m. boys games, while Rangeview (vs. Adams City) and Vista PEAK (vs. Westminster) have girls home contests at the same time. The Cherokee Trail boys basketball team visits Overland at 7 p.m. in a rare Centennial League Monday contest.
TUESDAY, JAN. 25: The Grandview and Cherokee Trail girls swim teams meet at 5 p.m. in the Cougars' pool, while Eaglecrest is home to Smoky Hill and Overland goes to Cherry Creek at the same time. The first swim of the day goes to Rangeview, which has a 4 p.m. meet with Northglenn at the Veterans' Memorial Aquatic Center, home of the state meet. …A matinee on the ice has Regis Jesuit playing host to Mountain Vista at 3:30 p.m. at Family Sports Center.
WEDNESDAY, JAN. 26: An interesting EMAC boys basketball matchup is scheduled for 7 p.m. at Rangeview when the Raiders play host to district rival Hinkley. …A solid Continental League girls basketball matchup has Regis Jesuit set to entertain Ponderosa at 7 p.m. …The Vista PEAK girls wrestling team is set for a triangular home meet beginning at 6 p.m., while in boys wrestling, Aurora Central has a 6 p.m. home dual with Englewood and Cherokee Trail (vs. Mullen) and Smoky Hill (vs. Overland) have Centennial League hosting duties.