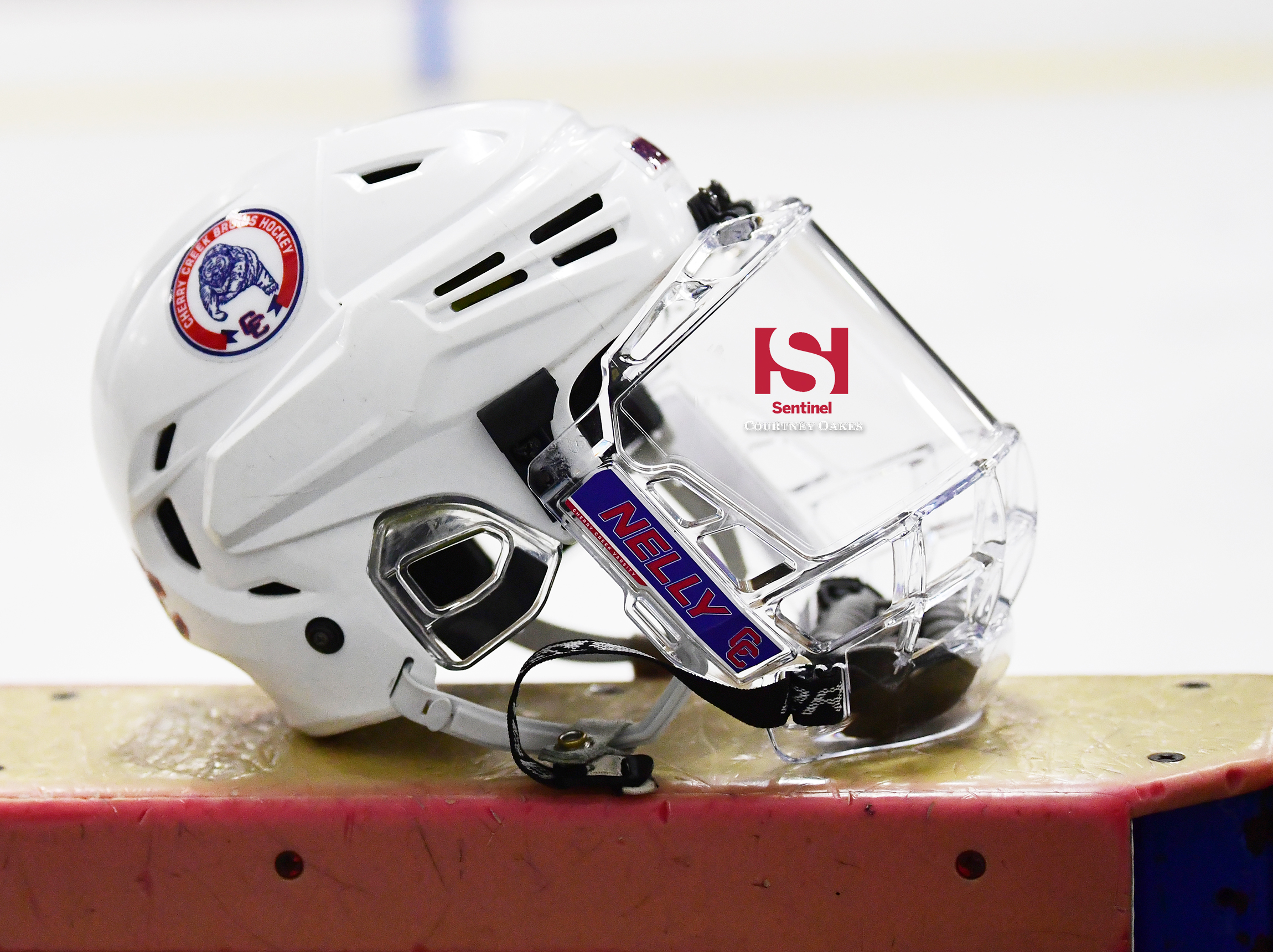 Long overdue, but much appreciated, Season B competition begins Monday.
Two months after the normal start of a winter sports season for boys and girls basketball, boys and girls wrestling, girls swimming and ice hockey — along with skiing and competitive spirit — teams around both school districts (Aurora Public Schools and Cherry Creek Schools, plus Regis Jesuit) will finally get to compete.
It's a season that is filled with storylines, from flagging participation numbers due to a combination of concerns about the spread of COVID-19, potential issues with the requirement of masks to be warn during competition in the majority of sports and the complete absence or severe limitation of spectators.
Though competition can begin Monday, many Aurora teams get going Tuesday or later in the week. Practice began last week.
"It's a different season and I don't think we grasp it in every way right now," said Grandview wrestling coach Ryan Budd, who greatly enjoyed seeing students in person and seeing his wrestlers — though quite a bit fewer than the program is used to — on the mats.
"I think it is a pretty cool thing that they are allowing us to do this," he added. "The kids really need something right now. Even though it is not like it usually is, the fact that we get to have that camaraderie and compete is huge. This will be a season no one will ever forget."
Of all the Season B sports set to start during the ongoing coronavirus pandemic, wrestling poses the great challenges given that it is entirely centered around close contact.
Variance requests made by the Colorado High School Activities Association and approved by Colorado Department of Public Health and Environment earlier this month stated that masks could be removed at the start of a match and put back on at the end of it, but that wearing masks was "highly recommended."
With Arapahoe County still in orange on the state's COVID-19 dial, Cherry Creek Schools teams will be "highly encouraged" to wear masks during matches according to Grandview athletic director Wes Smock, who is in charge of wrestling in the Centennial League, though he stopped short of calling it a requirement.
Boys and girls district wrestlers are encouraged to wear masks even if they travel to a place that doesn't have a mask requirement. Boulder County programs are under the mask-wearing mandate, though that was a prerequisite for the reinstatement of the sport in that area according to Boulder County Health.
With limits on the numbers of wrestlers allowed in a gym at one time — 25 between two teams, not enough to contest matches in all 14 weight classes in a boys dual — Centennial League dual matches will be broken up into pods, with varsity and junior varsity wrestling on mats side by side. After a pod of five or fewer matches are contested, mats will be sanitized and another pod will enter the gym after the previous one leaves.
Eaglecrest coach Javier Quintana expected for quite some time that his sport might be canceled entirely, so he is thrilled to that wrestlers will have a chance to be on the mat.
"It's been refreshing to see the energy level and motivation of coaches and other people to do extra stuff to make this happen safely for the kids," Quintana said. "We're going to take it one day at a time and appreciate it for today. We're going to try to get the kids to be living in the moment when there are all these moving pieces around them."
At least wrestling teams have a clearer picture of the postseason, as CHSAA announced last week that state tournaments would be contested over one day with eight-wrestler brackets in each weight class (as opposed to the usual 16) and with a site yet to be determined (as opposed to its usual home at the Pepsi Center, now Ball Arena).
Basketball teams hoped the requirement of wearing masks during competition would be lifted, but that won't be the case and it may be a reality for the whole season, which has been cut down to 14 regular season games (from 23) with a reduced playoff field of 32 (from 48).
That will require some adjustments for sure, though running practices with masks on will get teams used to the challenges of playing with them on.
"We play with a certain intensity and how you play in practice is not like hopping on the elliptical at the gym," Eaglecrest boys basketball coach Jarris Krapcha said. "It's a pretty serious adjustment."
Krapcha said that CHSAA added another 30-second time out for each team in each half and though he usually doesn't call time outs until strategy warrants at the end of a game or half, he will make sure to use all of them to make sure his players have enough stoppages to catch their breath. It will be paramount to do that to help him keep players like senior Ty Robinson on the floor as much as possible as safely as possible.
Lagging conditioning and the lack of practice, especially when it comes to shooting, makes veteran coach likes Carl Mattei of the Regis Jesuit girls basketball team expect for a bumpy first few weeks to the season.
"I think most of the teams in the state are going to pack in a zone because most teams haven't shot enough in practice to get any type of rhythm," Mattei said. "Conditioning-wise, too, how are you going to play man-to-man for the full length of a game with only one week to get ready?"
State basketball champions in Class 5A hope to be crowned for the first time since the conclusion of the 2018-19 season when Rangeview boys the boys title and Cherry Creek took the girls title. The Grandview girls had qualified for last season's final before the coronavirus prevented the championship game, while the Rangeview and Grandview boys never got to contest their semifinal matchup.
There are different adjustments to be made everywhere. In girls swimming, virtual meets will be prevalent where teams will swim in their own pools and results will be merged.
Mullen doesn't have a pool to swim in, so Smoky Hill stepped in and will allow the Mustangs to swim in their pool for practice (story).
Also, Hinkley girls swim coach Beth Himes has a delay in practice every Tuesday as the swim area is where the mandatory COVID-19 testing for the school's teams takes place.
Currently, ice hockey players will be the only ones that can remove masks while they are in the midst of competition, though Cherry Creek co-op coach Jeff Mielnicki said it is possible that changes as well. Hockey teams must practice with masks on already, so they could adjust to requirements during game play if it becomes necessary.
Ice hockey will also have the smallest postseason due to the effects of the pandemic, as only four teams per classification — this season sees the debut of the 4A classification, while Cherry Creek and Regis Jesuit (the two programs with Aurora players) remain in 5A — will qualify for the playoffs.
Competitive spirit typically has its championship meet in December, but it got moved to Season B and now will have a season-ending event March 25-27 at a location to be decided. Masks are to be worn the entire time for teams with the exception of the short duration of their routines.
Courtney Oakes is Sentinel Colorado Sports Editor. Reach him at 303-750-7555 or [email protected] Twitter: @aurorasports. IG: Sentinel Prep Sports