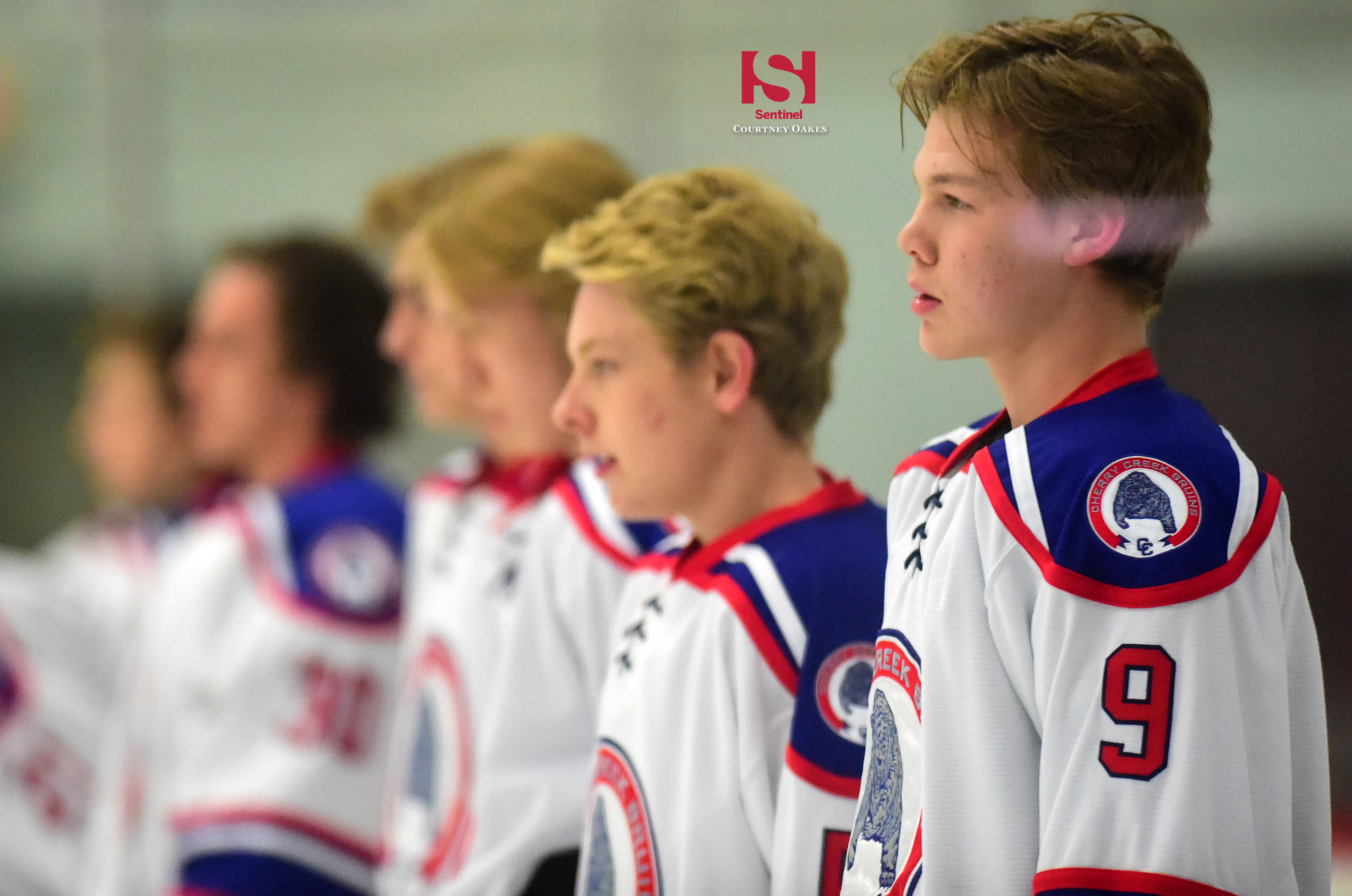 AURORA | Capsule preview look at the 2019 state ice hockey first round playoff game involving the Cherry Creek co-op team on Feb. 19, 2019:
Courtney Oakes is Sentinel Sports Editor. Reach him at 303-750-7555 or [email protected] Twitter: @aurorasports. FB: Sentinel Prep Sports
2019 STATE ICE HOCKEY FIRST ROUND PLAYOFF CAPSULE
NO. 24 STANDLEY LAKE (6-13) VS. NO. 9 CHERRY CREEK (10-9), 7:30 P.M., FAMILY SPORTS CENTER
Breakdown: Standley Lake and Cherry Creek play each other for the first time since a regular season contest on Jan. 15, 2016, with the Bruins finishing on top 8-1. …Standley Lake finished at the bottom of the difficult Pinnacle Conference, but won three games against non-league opponents to finish the regular season, though none were playoff qualifiers. The Gators won their first round playoff game last season as the No. 9 seed before losing to No. 8 Resurrection Christian in the second round. This season's team has been outscored 81-68 on the season, with nearly half of its goals coming from the trio of Eli Wilson (12), Andrew Matthias (11) and Martin Ronan (10), while Matthias is the team's leader in assists as well with 10. Nineteen Gators have recorded at least one goal on the season, while 22 have recorded at least one assist. Four different players have been in the nets for Standley Lake and only one has a winning record in Hayden Witzke, who is 2-1 with a 4.03 GAA. …The Cherry Creek co-op team (a collection of players from around Cherry Creek Schools) comes into the postseason on a six-game losing streak, though two of those losses came to top-seeded Regis Jesuit and three of the other four came against teams seeded in the top seven (No. 4 Chaparral, No. 6 Dakota Ridge & No. 7 Monarch). The Bruins were the No. 7 seed in last season's playoffs and after a first round bye dropped its second round game to No. 10 Kent Denver. Coach Jeff Mielnicki's team has played just one team that didn't qualify for the postseason. The Bruins have outscored opponents 62-47 on the season with just two players cracking double-digits in goals in Blake Benson (13) and Hunter Fieweger (Cherokee Trail) (11), while only Christian Brown (Eaglecrest) has double-digit assists with 10. Defenseman TJ Ranone (Overland) is tied for second on the team with three power play goals. Eighteen Cherry Creek players have scored at least one goal and 20 have contributed at least one assist. Lucas Banks has spent the majority of the season in the nets for the Bruins and sports an 8-5 record with a 2.24 GAA and two shutouts.
WINNER GETS: The Standley Lake-Cherry Creek winner moves in a second round contest against eighth-seeded Doherty, which is scheduled for 1 p.m. Feb. 22 at Family Sports Center. The winner of that moves into a quarterfinal at 3:10 p.m. Feb. 23 on the same ice.