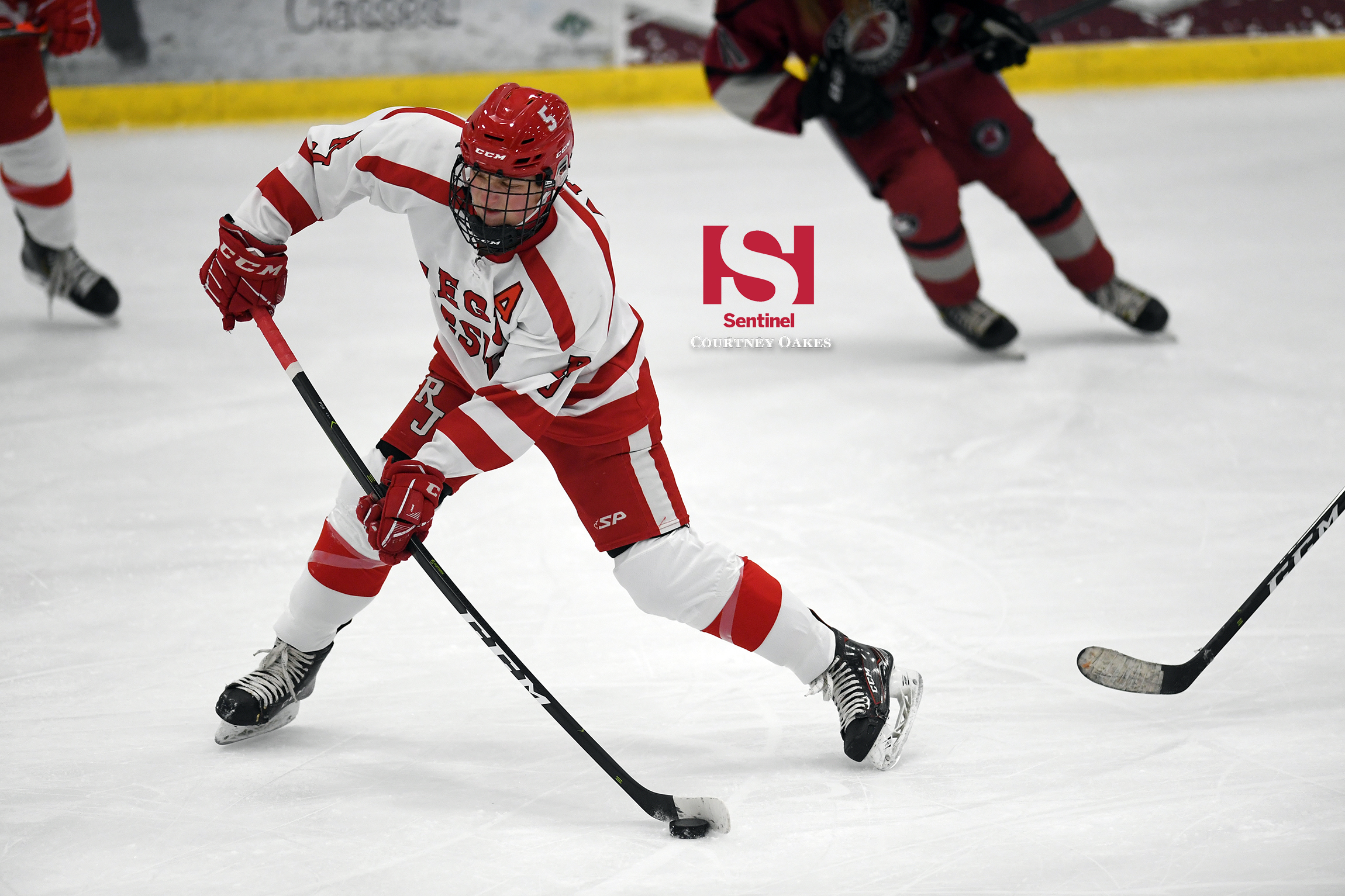 The Cherry Creek and Regis Jesuit ice hockey teams got into action in the opening week of the shortened season and both posted opening wins.
The Bruins — a collection of players from across Cherry Creek Schools and a few other nearby schools — and the Raiders both started slowly against Dakota Ridge and Chatfield, respectively, but eventually got the offense going in big wins.
Cherry Creek made work of a shorter period of time on the ice Jan. 26 as a complete blackout at Family Sports Center in the third period brought an early end to a 6-0 victory over visiting Dakota Ridge.
Coach Jeff Mielnicki's Bruins generated just one goal in the opening period — the first of senior Riley Hunt-Bahn's two — but tallied five more in the final two periods.
Senior Brayden Orlowski — the only player on the roster from Rangeview — scored twice in the third period to put the finishing touches on a game in which senior Aidan Tucker (Cherokee Trail) had a goal and dished out two assists. Junior netminder Walker McEntire (Smoky Hill) stopped all 18 shots he faced for the shutout.
Regis Jesuit had to wait nearly a week to get onto the ice for the first time, but made it count in a 9-1 victory at Family Sports Center Jan. 29.
The Raiders also led just 1-0 after one period, but a six-goal explosion in the second period and two more in the third made it a rout for coach Dan Woodley's team.
Eight Regis Jesuit players netted their first goals of the season, with only junior Robbie Dembeck scoring twice. With so many goals scored, there were also a bunch of assists, with Carder Lutz recording three of them and Caden Balatbat, Blake Bridges, Carter Schick and Jacob Zinno recording two apiece.
Gage Bussey (5 saves) and Michael Estep (4 saves) allowed just one goal combined.
Cherry Creek and Regis Jesuit are scheduled to play each other Saturday. The teams will meet again later in the season, but the first meeting counts officially in the Metro League standings. The Bruins and Raiders each play Friday as well against Chatfield and Valor Christian, respectively.
Courtney Oakes is Sentinel Colorado Sports Editor. Reach him at 303-750-7555 or [email protected] Twitter: @aurorasports. IG: Sentinel Prep Sports