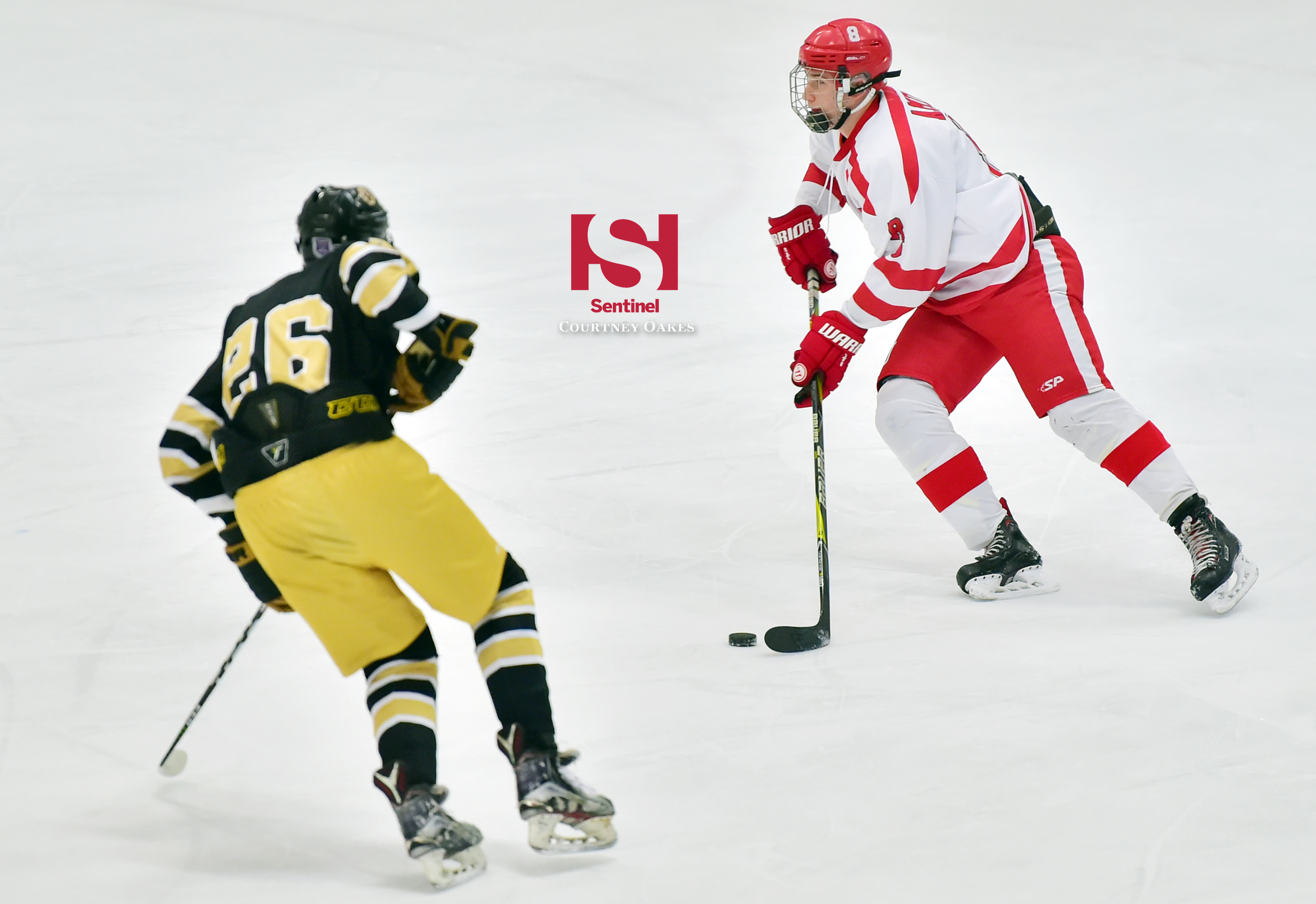 CENTENNIAL | Through 16 minutes of play Friday evening at Family Sports Center, the Regis Jesuit ice hockey team had a 1-0 lead and good chances to make it larger.
Instead of building on their early lead over rival Monarch, however, coach Dan Woodley's Raiders surrendered the advantage inside the final minute of the period and saw the Coyotes score in each of the last two periods for a 3-1 non-conference victory.
Williams Laws scored a power play goal just over seven minutes into the contest, but that's all Regis Jesuit put on the scoreboard despite outshooting Monarch 27-24. Leighton Walsh picked up the assist for the Raiders, who got 21 saves from goalie Gage Bussey.
The Raiders, who dropped to 5-3-1 overall, turn around and play on the same ice at 5:20 p.m. Saturday against Castle View, which they beat 4-0 on Dec. 20, 2019.
Regis Jesuit doesn't have to wait long for a rematch with Monarch (6-2-1), as it visits the Sports Stable at 8:40 p.m. Jan. 25.
Nearly the entire first period of the first meeting was quite good for the Raiders, who piled up 11 shots and might have had a bigger lead if not for the work in the nets from the Coyotes' Ethan Blackburn (26 saves).
Regis Jesuit had an early 5-on-3 advantage for a minute that yielded no goals and the second penalty had just one second left on it when Laws roofed a rebound of a puck put in front by Walsh.
Monarch got the equalizer with 58 seconds left in the opening period when Jay Alford scored from point blank range to send the teams into the dressing room tied.
Adam MacArthur's power play goal broke the tie late in the second period and Sam Zis added an even strength score for some cushion for the Coyotes.
Courtney Oakes is Sentinel Colorado Sports Editor. Reach him at 303-750-7555 or [email protected] Twitter: @aurorasports. IG: Sentinel Prep Sports
MONARCH 3, REGIS JESUIT 1
Score by periods:
Monarch      1  1  1 — 3
Regis Jesuit  1  0  0 — 1
SCORING
First period: Regis Jesuit — William Laws (Leighton Walsh) (power play), 7:02; Monarch — Jay Alford (Brennan Hill), 16:02
Second period: Monarch — Adam MacArthur (Sam Zis, Liam Keeley) (power play), 10:39
Third period: Monarch — Zis (Andrew Kim, Hunter Hawkins), 6:01
Monarch saves: Ethan Blackburn (27 shots on goal-26 saves. Regis Jesuit saves: Gage Bussey (24 shots on goal-21 saves)