CENTENNIAL | The Eaglecrest volleyball team finally gets to make a long-awaited return to the Class 5A state tournament.
It had been since 2014 — before the current crop of seniors came in as freshmen — the last time the Raptors took the floor at the Denver Coliseum, but coach Tanya Bond's group will get that chance this season after sweeping through Friday night's 5A Region 8 tournament on their home floor.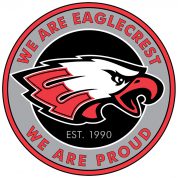 Eighth-seeded Eaglecrest downed No. 17 Rangeview 25-22, 25-11, 25-15 in the final match of the night after a brisk 25-15, 25-9, 25-20 victory over No. 29 ThunderRidge in the opening match to earn one of the 12 available spots for the 5A state tournament, which begins Nov. 8.
The Raptors (19-6) — the first Aurora-area program to make it to the state tournament since 2016 — could have company from Aurora as No. 2 Cherokee Trail plays host to the Region 2 tournament Saturday and No. 30 Grandview plays in Region 6 at Fort Collins.
EMAC champion Rangeview finished 0-2 in the tournament at 18-7 overall.
Coach Doug Walker's Raiders won the opening set of its match with ThunderRidge, but the Grizzlies seized the momentum and won the next three for a 17-25, 25-21, 25-16, 25-20 victory.
Courtney Oakes is Sentinel Sports Editor. Reach him at 303-750-7555 or [email protected] Twitter: @aurorasports. FB: Sentinel Prep Sports
2018 CLASS 5A REGION 8 VOLLEYBALL TOURNAMENT
EAGLECREST def. ThunderRidge 25-15, 25-9, 25-20
ThunderRidge def. RANGEVIEW 17-25, 25-21, 25-16, 25-20
EAGLECREST def. RANGEVIEW 25-22, 25-11, 25-15