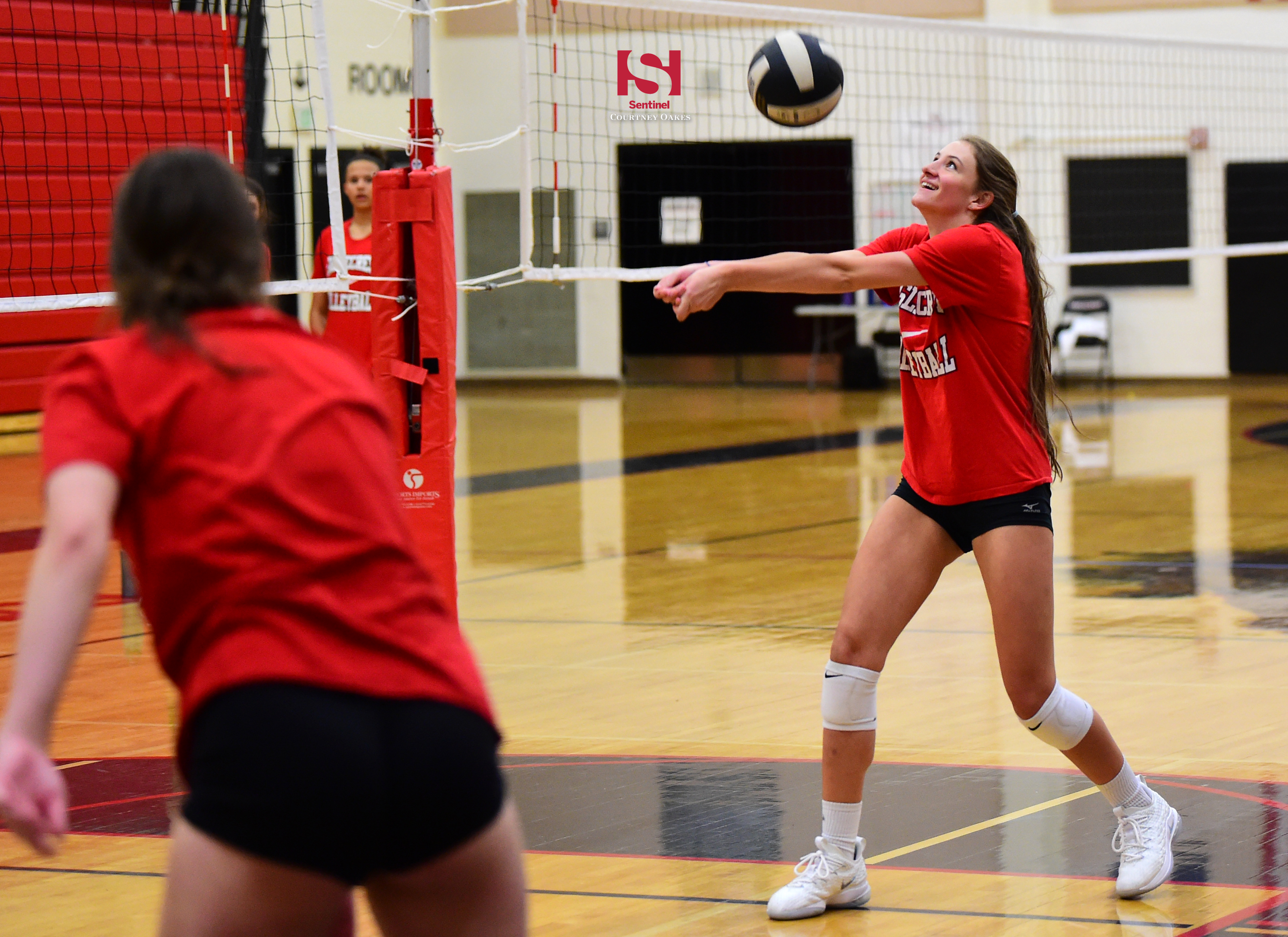 In one fell swoop, all became right again in Aurora prep volleyball.
At least it's right for three programs with a track record of established success, but that had entire senior classes that had never had the chance to play in a state tournament before.
Cherokee Trail, Eaglecrest and Grandview — with seven Class 5A state championships and 13 title match appearances between them — had forgotten the way to the Denver Coliseum, as none of them had been there since way back in 2015.
Order has been restored this season, however, as all three programs make their return for this season's 5A state tournament, which begins its new three-day format Nov. 8.
"I wanted this more for the playoffs and for my coaching staff, who haven't had the chance to be on the floor yet and see what the Coliseum is like," said Cougars coach Terry Miller, who gets to return to the site of the program's one and only state championship in 2015.
"They hear stories from me all the time about 2015, but once you get down there, it's a whole different ballgame," he added. "It's a different look, a different experience and I want them to experience what I love about it.
"A few years ago, I just wanted to be there. Now, I not only want to be there, I want to win a few games."
Miller's team could very well win a lot of matches, as Cherokee Trail finished 21-4 — with all four losses coming to teams in the 5A or 4A state tournament fields — and has been particularly good of late.
The Cougars haven't dropped so much as a single set in their last six matches while sweeping through the regular season-ending Ponderosa Mustang Classic as well as the 5A Region 2 tournament (where they defeated Monarch and Highlands Ranch) Nov. 3.
Prior to that, Cherokee Trail swept its pool in the Centennial League Challenge, which included qualifiers Cherry Creek, Eaglecrest and Grandview.
The Cougars have overcome an injury that shelved senior Alex Henderson for the entire season and mostly recently have had junior Alyssa George step up to replace injured junior Sami Campion, but they've lifted each other with chemistry and camaraderie.
"We are really close as a unit and we pick each other up and we know how to support each other when we are down," junior setter Sydney Cole said. "Our goal all season has been to get to state and we finally reached. Now, we want to win state."
Middle Savannah Spitzer, part of a senior group that has waited the longest to play at state is eager to see what will happen.
"It's going to be interesting to say the least," Spitzer said. "I'm excited to see how we play and how our team reacts to it. It's going to be loud and we'll probably lose our voices, but it's going to be big. We're excited."
Seventh-seeded Eaglecrest (19-6) also has a batch of players that will take the Denver Coliseum court for the first time.
Coach Tanya Bond and the Raptors haven't been to the state tournament since 2014, when current senior star Lorrin Poulter's older sister, Jordyn (now a University of Illinois standout) was a senior.
Eaglecrest has faced four of the other 11 5A qualifiers and finished 4-6 against them. A win in their opening round match against No. 10 Rocky Mountain at 12:30 p.m. Nov. 8 would put the Raptors in a 6:30 p.m. head-to-head match with Cherokee Trail.
Grandview, the Aurora program with the greatest state tradition with 10 5A state title match appearances — including five victories — is the team that stands out the most in the state field.
At 10-15, coach Rob Graham's team is the only team with a sub-.500 record or fewer than 16 wins in the tournament and was the only road team to make it through regionals. The Wolves upset No. 6 Fort Collins in five sets to open Region 6 play, then earned a state trip with a five-set win over Mountain Vista.
With a schedule that included matches against six of the other 11 state qualifiers plus three from the 4A state field, Grandview is battle-tested going into its 9:30 a.m. Nov. 8 first-round match vs. No. 5 Fossil Ridge.
"If you look at our strength of schedule, it was the toughest in the state," Graham said. "There are teams that are just better all around than us, but just because they are a better team doesn't mean we can't play better when we play them."
Courtney Oakes is Sentinel Sports Editor. Reach him at 303-750-7555 or [email protected] Twitter: @aurorasports. FB: Sentinel Prep Sports