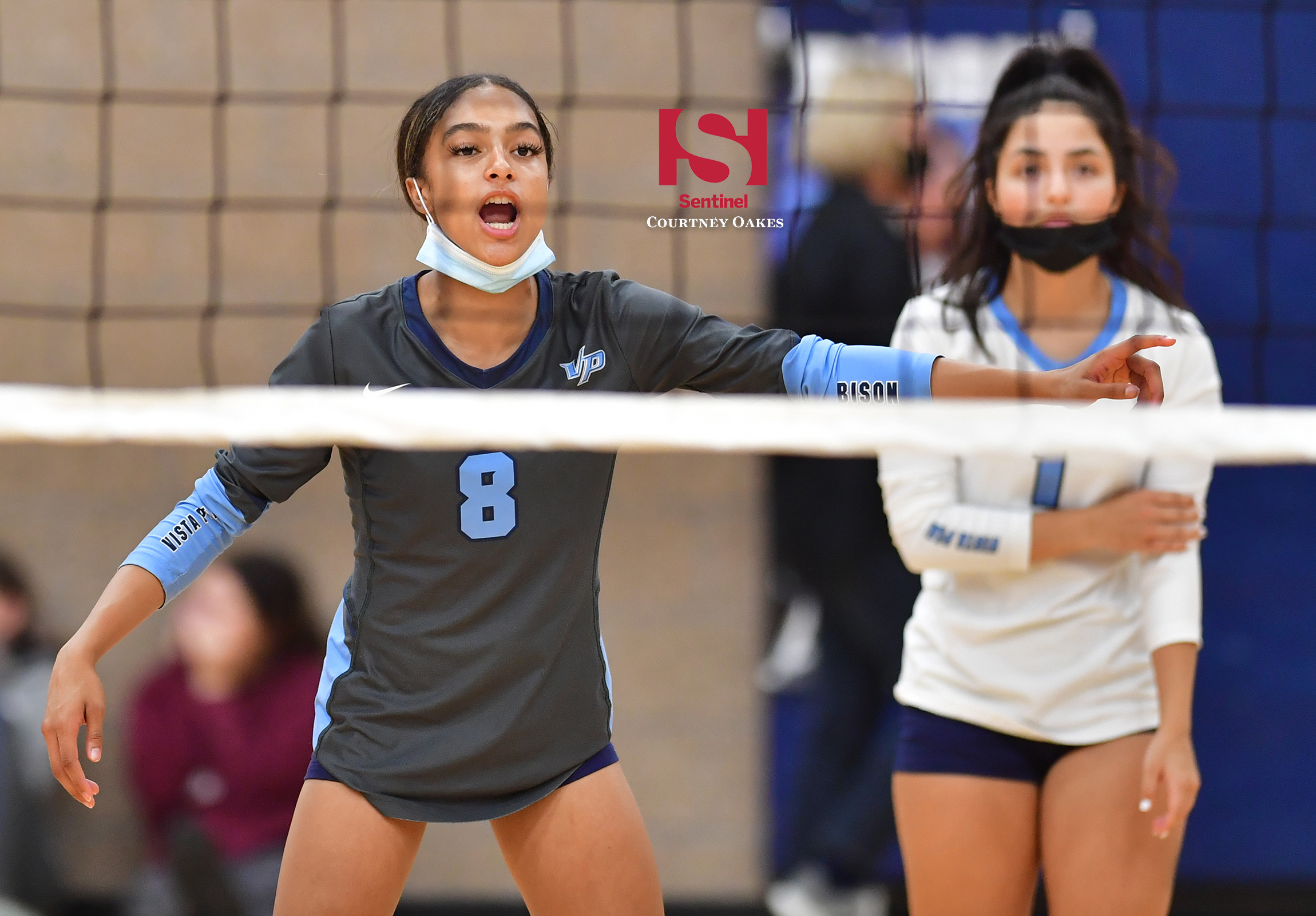 AURORA | Hinkley, Rangeview and Vista PEAK selections plus those from Brighton, Northglenn, Prairie View and Westminster on the All-East Metro Athletic Conference first and second teams for the 2021 girls volleyball season as voted on by league coaches:
Courtney Oakes is Sentinel Colorado Sports Editor. Reach him at [email protected] Twitter: @aurorasports. IG: Sentinel Prep Sports
2021 ALL-EAST METRO ATHLETIC CONFERENCE GIRLS VOLLEYBALL TEAMS
FIRST TEAM
Aurora selections: TennyAnn Hartman, sr. (OH), Hinkley; Ellie Barber, sr. (OH) and Grace Solarin, sr. (RS), Rangeview; Joy Aburto, jr. (OH), Madison Feight, jr. (S) and Breanna Jefferson, sr. (OH), Vista PEAK
Other selections: Bo French, sr. (OH), Andi Jackson, jr. (MB), Natalie McNurlin, sr. (OH), Evelyn Udezue, jr. (MB) and Hailey Wright, sr. (S), Brighton; Avery Witzke, sr. (Libero), Prairie View; Isabella Rhoads, sr. (MB) and Lexi Trujillo, jr. (Libero), Westminster
Player of the Year: Andi Jackson, Brighton. Coach of the Year: Kaaryn McLeod, Hinkley.
SECOND TEAM
Aurora selections: Jameri Hartsfield, sr. (S), Gateway; Leilah Swanson, jr. (OH), Hinkley; Elisha Davis, jr. (MB), Rangeview; Charli James, jr. (Libero), Vista PEAK
Other selections: Carolina Loa, sr. (MB) and Kenia Prieto, sr. (S), Adams City; Angela Selgado, sr. (S), Northglenn; Clara Koster, jr. (DS) and Jadyn Ybarra, soph. (OH), Prairie View; Aurora Padilla, jr. (S) and Jennifer Vargas, sr. (OH), Westminster