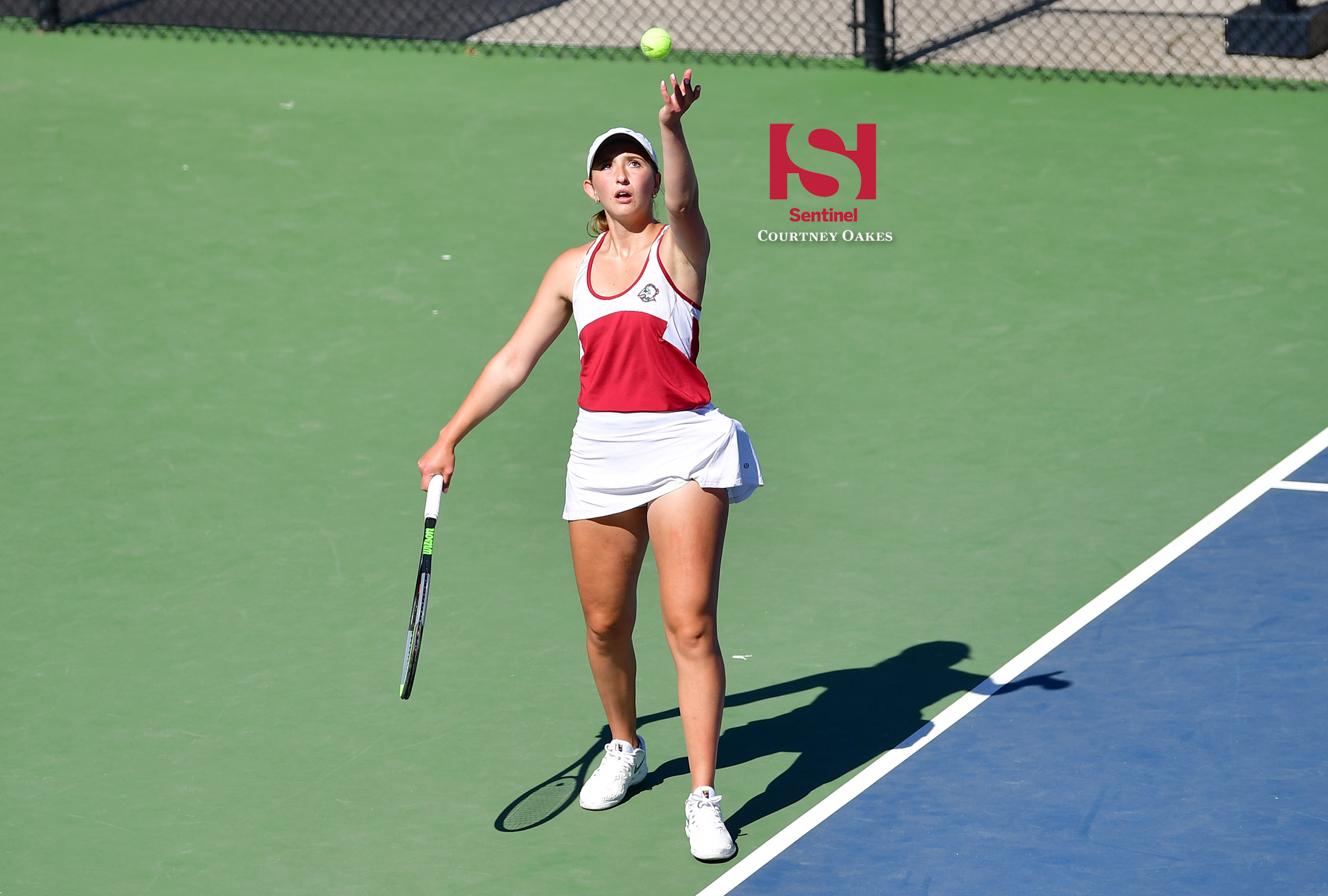 The 2021 Sentinel Colorado All-Aurora Girls Tennis Team features a mixture of competitors from a trio of city programs that is headed by an almost state champion.
Determined by postseason performance — especially over two days of play at the Class 5A girls state tennis tournament — the All-Aurora team is led by Smoky Hill No. 1 singles player Valerie Negin, who earned a chance to become a two-time state winner.
Negin won a state title back in 2019 as a sophomore and she earned a delayed chance to repeat — thanks to losing all of last season to the coronavirus pandemic — only to eventually run out of steam in the title match against Boulder junior Lily Chitambar under the blazing sun at Denver's Gates Tennis Center.
The Creighton signee suffered from cramping in her second consecutive grueling match in hot conditions — a scenario created by the shortening of the tournament due to the pandemic, where semifinals and championship matches would have been played on different days in normal conditions — and eventually fell in three sets.
By far the most accomplished player for coach Jeff Davis' Smoky Hill program, Negin finished her prep career with just two losses, the other coming back in her freshman season to Mullen's Lauren Manwiler.
Rounding out the All-Aurora singles ranks are a pair of players from coach Paul Whipple's Cherokee Trail team in junior Aarzoo Agarwal and senior Mariana Matos, who both qualified for their first state tournaments.
Matos won the 5A Region 4 championship to make it to state and then put the Cougars on the scoreboard with a 6-2, 6-2 victory over Arapahoe's Margaux Dufrene in the No. 3 singles opening round before she fell in the quarterfinals to eventual state champion Anika Sharma of Cherry Creek. Matos — who made the jump from the No. 2 doubles spot she played at in the 2019 season — finished 9-3.
Agarwal — the city's lone state qualifier at No. 2 singles after she moved well up the lineup after appearing at Nos. 3 and 4 doubles for the Cougars in 2019 — dropped her opening round match to finish the season 9-5.
Coach Laura Jones' Regis Jesuit team owns the four doubles positions on the All-Aurora team and had two teams — the No. 1 tandem of seniors Ella Cherveny and Tara Connolly and the No. 3 duo of senior Madeline Roper and freshman Mary Clare Watts — who scored points with opening round victories.
Both duos came into state as regional champions and came out with opening round victories, as Cherveny and Connolly dispatched Broomfield's Maya Fink and Makenna Kemp and Arapahoe's Ali Taliaferro and Aliya Fiske, respectively.
The No. 1 doubles team then fell to eventual state champions Eliza and Nicole Hill of Cherry Creek to finish the season 13-3, while Ralston Valley's Taylor Scherff and Alex McDaniel dealt the No. 3 team just its second loss of a 14-2 season.
The Raiders' No. 2 doubles team of senior Ally Gosser and sophomore Paige Wolf was the only Aurora qualifier for state at that position — and went down in the opening round to Fossil Ridge's Gabi Sampaio and Kate Davis, who advanced to the semifinals — while the No. 4 doubles duo of senior Stella Fitzgerald and freshman Lucy Filippini earned the All-Aurora nod despite an opening round loss to eventual state champions Ella Barclay and Vivienne Bersin of Cherry Creek.
Gosser and Wolf were 13-3 and Fitzgerald and Filippini 9-3.
Courtney Oakes is Sentinel Colorado Sports Editor. Reach him at [email protected] Twitter: @aurorasports. IG: Sentinel Prep Sports
2021 SENTINEL COLORADO ALL-AURORA GIRLS TENNIS TEAM
No. 1 singles — Valerie Negin, sr., Smoky Hill; No. 2 singles — Aarzoo Agarwal, jr., Cherokee Trail; No. 3 singles — Mariana Matos, sr., Cherokee Trail; No. 1 doubles — Ella Cherveny, sr. and Tara Connolly, sr., Regis Jesuit; No. 2 doubles — Ally Gosser, sr. and Paige Wolf, soph., Regis Jesuit; No. 3 doubles — Madeline Roper, sr. and Mary Clare Watts, fr., Regis Jesuit; No. 4 doubles — Stella Fitzgerald, sr. and Lucy Filippini, fr., Regis Jesuit
Honorable mention: Singles — Madison Wei, soph., Regis Jesuit; Doubles — Metali Desai and Risha Goel, Cherokee Trail (No. 1); Naomi Kiess and Elizabeth Lim, Cherokee Trail (No. 4)