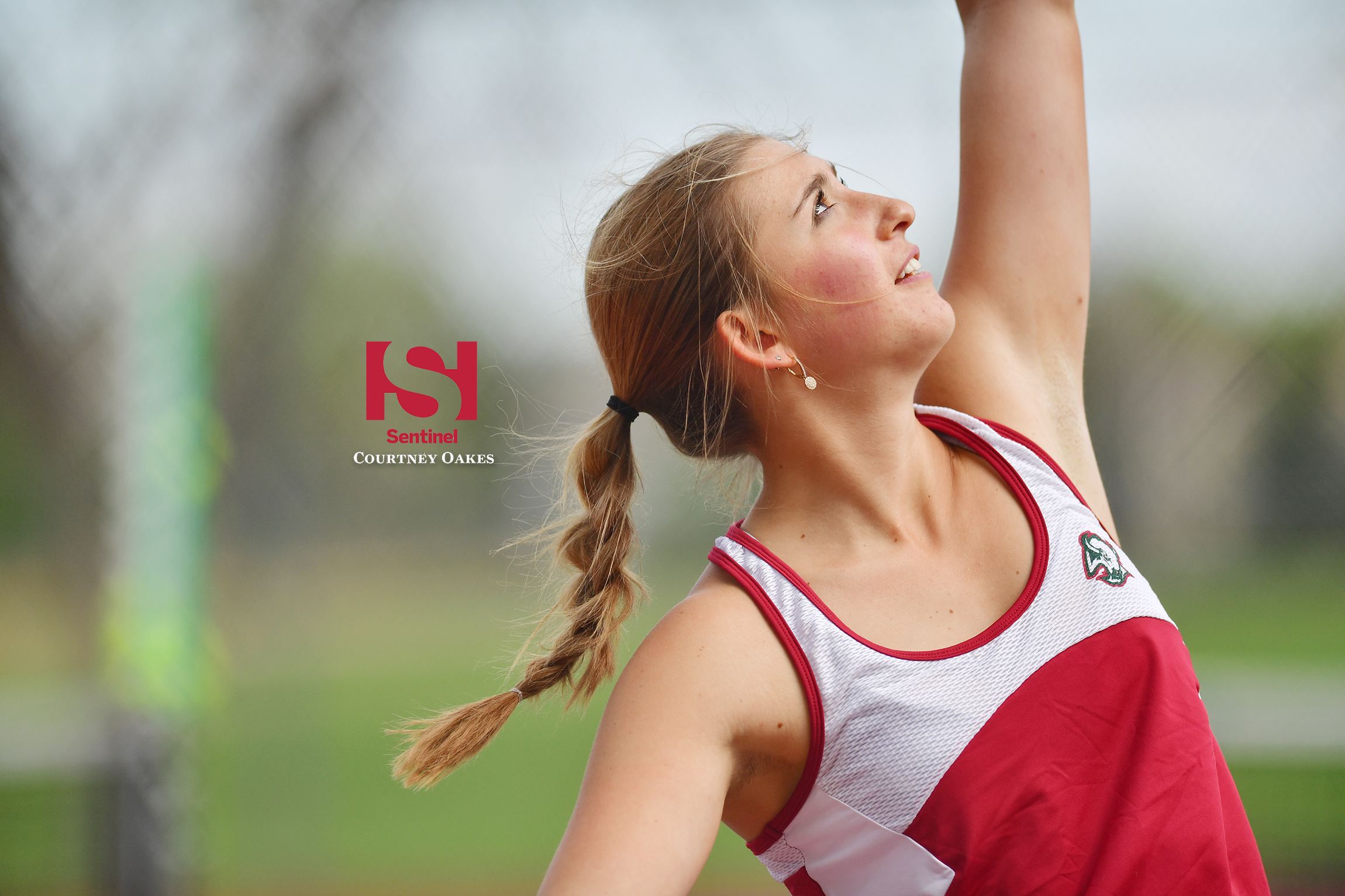 It seems like forever ago that Valerie Negin won a state championship, but it's been even longer since she's lost on the tennis court in high school play.
The Smoky Hill No. 1 singles star, who in 2019 became the school's first state champion in more than three decades, is on the verge of completing a stellar prep career that currently has just one blemish, which came during her freshman season in 2018.
Negin recently avenged that lone loss — which came to Mullen's Lauren Manwiler — as part of an 12-0 record that includes a Class 5A Region 8 championship in which she's looking to earn a long-awaited return to state. The 5A state tournament runs June 11-12 at Gates Tennis Center.
"I'm definitely disappointed that I didn't get a chance to have a junior season; I feel like it was a lifetime ago that I've been training and trying to get back on the court," Negin said. "I'm super excited for regionals and state."
Negin's three-set victory over Fairview's Sophie Piersal at the 2019 5A state tournament gave her a chance to match Patti Urban (a back-to-back-to-back state champion from 1985-87) in school and state lore, but the cancellation of last season — plus her absence from state as a freshman due to a previously scheduled out of state tournament — took that away.
Still, Negin looks primed to add another title after steaming through the regular season by winning all 11 of her matches, including seven of them without dropping a single game.
Arapahoe's Julia Rydel came close, but Negin topped her 6-4, 6-0 and then downed Manwiler 6-3, 6-4 in a dual match May 20.
It was her second victory over Manwiler — who won a third-set tiebreaker in their match on April 19, 2018 — in her most enjoyable result of her senior season thus far.
"I would say that match is the highlight," said Negin, who is 34-1. "I love Lauren."
Negin advanced to the state tournament as expected and could be on a collision course with Cherry Creek junior Jacqueline Pearsall — who didn't face her in dual play as the Bruins sent their Varsity 2 team to play the Buffaloes — amid a group of challengers.
The state tournament will be different this season, as it has been condensed from three days to two days, which requires winning two matches each day to win the title, including semifinal and championship matches back-to-back on the final day.
"It's nice (playing over two days), but at the same time, it will be four matches in two days," Negin said. "They will be tough matches and tennis is so mental."
Negin demonstrated her mental (and physical) toughness during her sophomore season at the state tournament when she suffered a foot injury in a second round match, but battled through it to win three-setters in both the semifinals and finals.
This season's state tournament will be a test of a game that Negin describes as more "mature."
During quarantine when many athletes were forced into inactivity, Negin had the good fortune to have a private tennis court near her house that she could use for practice, visiting it often to launch a few hundred serves and fine-tune other parts of her game.
She also began to run more and joined a gym when pandemic restrictions eased, adding weight lifting to her regime. Extra fitness and strength have only raised her overall game.
"I definitely think I developed into a more mature style of play with faster movement, movement around the court and knowing where I want to place the ball," Negin said. "I've been working with my coach figuring it all out."
Negin also feels her game is more college ready, which is a good thing given that she has a future at Creighton University that she is extremely grateful to have in front of her.
The pandemic caused nightmares for high school players seeking college fits in a variety of sports. It not only prevented college coaches from coming out to watch her, but the option for last year's seniors to return for a fifth year also created a logjam for some programs that might normally have open scholarships.
Negin didn't go into the process with a dream school, but looked for one where she could play and be challenged academically, as she was as part of Smoky Hill's International Bauccalaureate program. She found that in Creighton, where she intends to pursue a nursing degree, so she signed her National Letter of Intent last November.
"There were about five strong possibilities that I was choosing from and I was more leaning towards finding the right academic school, which I have," Negin said. "I love the coach and the team at Creighton. …I'm beyond happy with where I am."
Negin is hoping to cap a career by delivering another state championship to Smoky Hill, which has experienced improvement as a whole during her time with coach Jeff Davis' program.
Courtney Oakes is Sentinel Colorado Sports Editor. Reach him at [email protected] Twitter: @aurorasports. IG: Sentinel Prep Sports