GRAND JUNCTION | With a strong finish to the Class 5A Region 8 tournament, the Regis Jesuit girls tennis team heads home with plenty of spoils.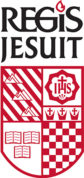 The Raiders accrued 67 points over two days of play at Colorado Mesa University to win the regional championship by five points over host Fruita Monument, while six of seven positions advanced to the May 9-11 Class 5A girls state tennis tournament.
Regis Jesuit No. 3 singles player Elizabeth Dewey, the No. 1 doubles teams of Sarah Sinelli and Marie Manassee and the No. 4 doubles team of Ally Gosser and Laura Tschatschula all won championship matches Thursday, as did a pair of other locals in Cherokee Trail singles players in freshman Alissa Gurkovskiy (No. 1) and junior Nicole Ahn (No. 2).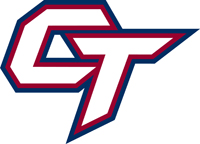 Coach Hailey Johnson's Regis Jesuit team gained state entry for all of its doubles teams, as the No. 2 team of Emily Smith and Carly Markowski and the No. 3 duo of Chloe Martinet and Tara Connolly both advanced despite losses in the finals.
Martinet and Connolly won an all-Aurora playback match over Cherokee Trail's Madison Ong and Ava Trahan for the right to play at state at No. 3 doubles.
Grace Neff at No. 1 singles advanced to state for the Raiders despite a finals defeat, while No. 2 singles player Lauren Markel missed out on state, but placed third.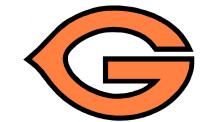 Coach Paul Whipple's Cougars — which finished third in the team standings with 50 points — got two state spots, while Mitali Desai at No. 3 singles, the No. 1 doubles team of Amruta Kelshiker and Taryn Travis plus Ong and Trahan all won third place matches.
Gateway collected eight points with its top place coming from Eh Gay and Alejandra Gutierrez, who won the third-place match at No. 2 doubles.
The Olys' No. 1 doubles team of Kawena Johnson and Evelyn Torres placed fourth.
Draws for the 5A state tournament at Gates Tennis Center are expected to be released Monday by the Colorado High School Activities Association.
Courtney Oakes is Sentinel Colorado Sports Editor. Reach him at 303-750-7555 or [email protected]ntinelcolorado.com. Twitter: @aurorasports. IG: Sentinel Prep Sports
2019 CLASS 5A REGION 8 GIRLS TENNIS TOURNAMENT
Team scores: 1. REGIS JESUIT 67 points; 2. Fruita Monument 62; 3. CHEROKEE TRAIL 50; 4. GATEWAY 8; 5. Horizon 5; 6. Fountain-Fort Carson 1
Championship matches
No. 1 singles — ALISSA GURKOVSKIY (CHEROKEE TRAIL) def. GRACE NEFF (REGIS JESUIT), 6-1, 6-0 (Both qualify for 5A state tournament); No. 2 singles — NICOLE AHN (CHEROKEE TRAIL) def. Erica Skillicorn (Fruita Monument), 6-1, 6-4 (Both qualify for 5A state tournament); No. 3 singles — ELIZABETH DEWEY (REGIS JESUIT) def. Cassidy Lastine (Fruita Monument), 6-1, 0-6, 6-4 (Both qualify for 5A state tournament); No. 1 doubles — SARAH SINELLI/MARIE MANASSEE (REGIS JESUIT) def. Alyssa Morse/Lauren Vance (Fruita Monument), 7-6 (9-7), 7-5 (Both qualify for 5A state tournament); No. 2 doubles — Abby Deeths/Sarah O'Day (Fruita Monument) def. EMILY SMITH/CARLY MARKOWSKI (REGIS JESUIT), 6-2, 6-4 (Both qualify for 5A state tournament); No. 3 doubles — Kyra Rooks/Laynie Collins (Fruita Monument) def. CHLOE MARTINET/TARA CONNOLLY (REGIS JESUIT), 1-6, 6-1, 6-4 (Fruita Monument qualifies for 5A state tournament); No. 4 doubles — ALLY GOSSER/LAURA TSCHATSCHULA (REGIS JESUIT) def. Jaidynn Maynard/Michelle Buffum (Fruita Monument), 6-3, 4-6, 6-2 (Both qualify for 5A state tournament)
Third-place matches
No. 1 singles — Alexa Jo Willms (Fruita Monument) def. Emmy Dupree-Henry (Horizon), 6-0, 6-4; No. 2 singles — LAUREN MARKEL (REGIS JESUIT) def. Caitlyn Staudemier (Horizon), 6-2, 6-2; No. 3 singles — MITALI DESAI (CHEROKEE TRAIL) def. Faith Vasquez (Fountain-Fort Carson), 6-1, 6-4; No. 1 doubles — AMRUTA KELSHIKER/TARYN TRAVIS (CHEROKEE TRAIL) def. KAWENA JOHNSON/EVELYN TORRES (GATEWAY), 6-1, 6-1; No. 2 doubles — EH GAY/ALEJANDRA GUTIERREZ (GATEWAY) def. Jade Gordon/Kyra Ellison (Horizon), 6-3, 6-1; No. 3 doubles — MADISON ONG/AVA TRAHAN (CHEROKEE TRAIL) vs. def. Halie Morgan/Leanne Vue (Horizon), 6-3, 6-1; No. 4 doubles — Kendal Sibley/Kaitlyn Hornbuckle (Horizon) def. AARZOO AGGARWAL/SARAH WOOD (CHEROKEE TRAIL), 6-4, 6-3
Playback
No. 3 doubles — CHLOE MARTINET/TARA CONNOLLY (REGIS JESUIT) def. MADISON ONG/AVA TRAHAN (CHEROKEE TRAIL), 6-2, 6-3 (Winner qualifies for 5A state tournament)