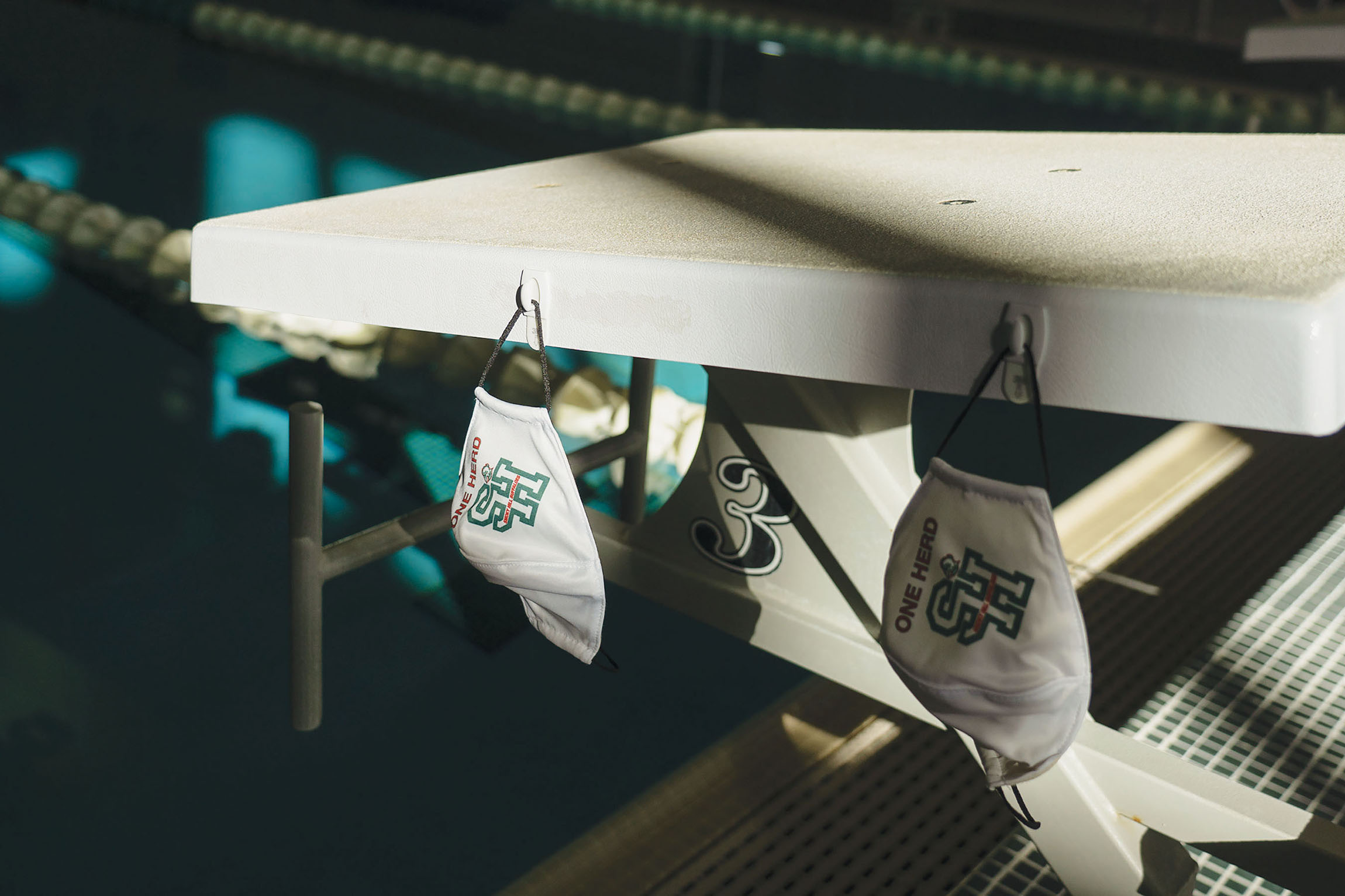 AURORA | The Colorado High School Activities Association got some good news when it comes to girls swimming, as meets will now be able to include double the number of competitors than expected.
In a Zoom call Tuesday afternoon, Assistant Commissioner Justin Saylor said that the Colorado Department of Public Health and Environment has approved variances that will allow a total of 50 competitors on deck for a meet, twice the number CHSAA had originally hoped.
That development was good news to Smoky Hill girls swim coach Scott Cohen, the chairman of the CHSAA Swimming Committee that has worked hard for several months to develop plans amidst the coronavirus pandemic.
"This is new to me, but it certainly will make meets easier to run this year," Cohen said.
The new variance — which would allow for 25 swimmers from each team to be on deck in addition to coaches and essential personnel to run a dual meet — would make in-person meets easier to conduct, but it will also be a boon for those that choose to conduct virtual meets.
The Centennial League had originally planned to conduct the majority of its dual meets virtually, where competition takes place on the same day in the home pools of two teams — who swim with officials watching — and results are merged electronically to create a meet score.
Mullen is the only team in the league without a swimming pool on or adjacent to the school, so it will have to swim in-person meets, but the rest could remain virtual despite the new allowances. Doing that would allow 50 swimmers from a single team to be on deck to swim — twice as many as if another team was present — would prevent any possible spread of virus between two teams and reduce the amount of sanitizing at a pool area.
"Virtual meets are going to get more kids to swim; we've already cut down the number of meets from 11 down to seven, so there's less meets kids can participate in," Cohen said. "Now, more kids are going to have the opportunity to race and to me that is a real positive."
Virtual meets also would allow teams from all over the state to compete against each other without the need for travel. Teams will be allowed a maximum of seven meets and any in-person dual meets can only be against league opponents.
Fifty swimmers on deck is only approved for competition at this point, however, as Saylor said the number of swimmers at a practice has to follow the mandates of the color level of a team's county on Colorado's COVID-19 dial. CHSAA hopes to get the practice number bumped up to 50.
Masks must be work on deck and competitors will take them off when they reach the starting block and place them nearby — schools will be required to have something for them to keep them in — and put them back on when they get out of the water after swimming.
On top of the larger numbers, the girls swim season will get an extra week than originally thought. Practices will begin Jan. 18 along with the rest of CHSAA's Season B sports (basketball, wrestling, ice hockey, skiing and competitive cheer) and competition is set to start Jan. 25.
State meets will consist of the swimmers or relay teams that record the top 20 times throughout the season, no matter how many meets they swim in. The 5A state meet is scheduled for March 11 with 4A and 3A to follow.
Approved variances for other Season B sports are coming out this week.
Courtney Oakes is Sentinel Colorado Sports Editor. Reach him at 303-750-7555 or [email protected] Twitter: @aurorasports. IG: Sentinel Prep Sports
OTHER SEASON B DETAILS