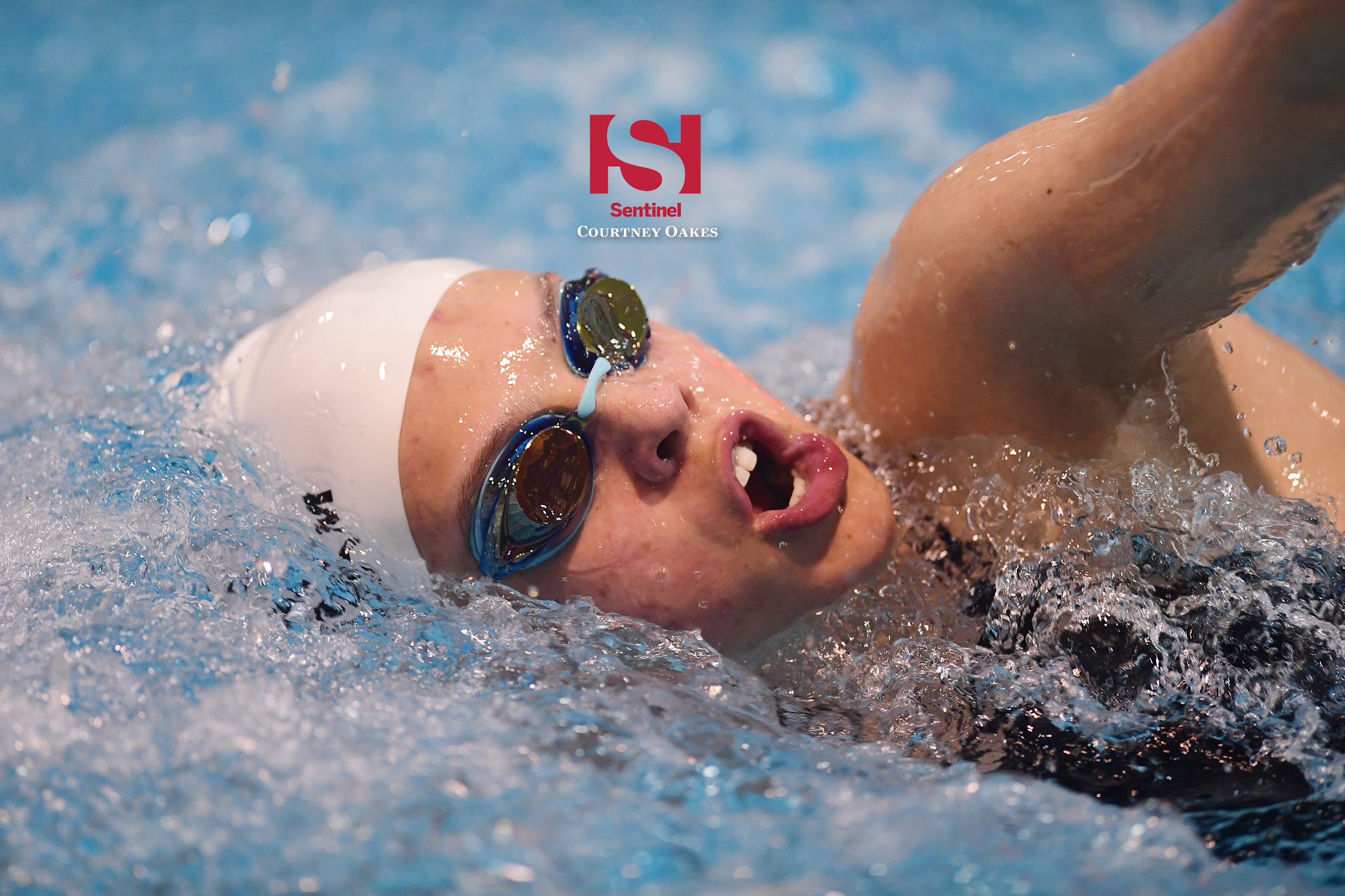 THORNTON | Five Aurora teams registered a team score in the finals of the Class 5A girls state championship meet Feb. 14 at the Veterans' Memorial Aquatic Center, with Regis Jesuit leading the way.
Coach Nick Frasersmith's Raiders projected to finish in ninth place based on the scoring of the pre-meet psych sheets, but rocketed up to third place by the time the finals ended.
Regis Jesuit had a single state champion in senior Sophia Bradac, a close runner-up in the 100 yard breaststroke in 2019 who won the title this time, while senior Jada Surrell-Norwood — who was unable to defend her state championship in the 100 freestyle — received 5A Swimmer of the Year honors as voted on by league coaches.
Bradac and fellow seniors Surrell-Norwood, Parker Biley and Ariana Mitsuoka, junior Ellie Lopez, sophomore Grace Dale and freshman Rosie Jump all placed in two individual events for Regis Jesuit.
Next came Grandview, which edged Smoky Hill by three points for 17 place behind an Aurora-best fifth-place finish in the 200 yard freestyle by junior Hailey Matthews and top 18 finishes by all three of coach Karen Ammon's relay teams, while seniors Maggie Robben and Blythe Iverson each made a championship final for coach Scott Cohen's Buffaloes.
Cherokee Trail also scored in all three relays and coach Kevin Chatham's team got two consolation finals performances from sophomore Skylar Brgoch to finish 20th, while Eaglecrest finished 24th, all on the strength of Catie Rodocker's third-place finish in the 1-meter diving competition (story).
Courtney Oakes is Sentinel Colorado Sports Editor. Reach him at 303-750-7555 or [email protected] Twitter: @aurorasports. IG: Sentinel Prep Sports
2020 CLASS 5A GIRLS STATE SWIM MEET
Feb. 14 at Veterans' Memorial Aquatic Center
Team scores: 1. Fairview 382.5 points; 2. Cherry Creek 348; 3. REGIS JESUIT 326; 4. Fossil Ridge 284; 5. Arapahoe 247; 6. Heritage 222; 7. Legacy 216; 8. Chatfield 203; 9. Mountain Vista 179; 10. Lewis-Palmer 156.5; 11. Rocky Mountain 127; 12. ThunderRidge 123; 13. Ralston Valley 109; 14. Valor Christian 108; 15. Boulder 78; 16. Rock Canyon 64; 17. GRANDVIEW 51; T18. SMOKY HILL 48; T18. Douglas County 48; 20. CHEROKEE TRAIL 30; 21. Fort Collins 25; 22. Denver East 23; 23. Horizon 21; 24. EAGLECREST 20; 25. Legend 18; 26. Columbine 16; 27. Lakewood 14; T28. Chaparral 4; T28. Mountain Range 4
— Full 2020 5A girls state meet results, here
— Full list of Aurora individual and relay placers by team, here