AURORA | The Smoky Hill Invitational has long been a high-energy, competitive benchmark of the girls swimming season in Aurora.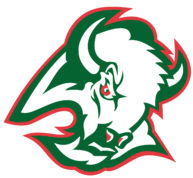 Like everything, the annual meet — which typically features double-digit teams loaded with state qualifiers — felt the affects of the coronavirus pandemic when it was contested Saturday, as just three teams competed in a meet made up of timed finals without a diving competition.
The host Buffaloes finished second in the three-team meet that included two fellow Centennial League members in winner Cherry Creek and third-place Mullen, which shares Smoky Hill's pool for practice because it doesn't have its own facility.
Loaded with depth, the Bruins won the meet comfortably with 420 points, while coach Scott Cohen's Smoky Hill team grabbed 292 points with the help of event wins for senior Jadyn Phillips and junior Annelise Thomas.
Thomas finished in front of Phillips by just 0.47 of a second for top honors in the 100 yard butterfly — with a winning time of 2 minutes, 11.29 seconds — while Phillips cruised to victory in the 500 freestyle as she touched the wall in 5:20.56, nearly nine full seconds ahead of the next-fastest finisher.
Mullen finished third, but won seven of the events, including two apiece for Lindsey Sowitch and Claire Chahbandour, who also contributed to the Mustangs' winning 200 medley and 200 freestyle relay teams.
Chahbandour's time of 1:04.10 in the 100 breaststroke set a meet record, breaking the previous mark of 1:04.98 established by Heritage's Aislyn Barnett last season.
Courtney Oakes is Sentinel Colorado Sports Editor. Reach him at [email protected] Twitter: @aurorasports. IG: Sentinel Prep Sports
2021 SMOKY HILL INVITATIONAL GIRLS SWIM MEET

Team scores: 1. Cherry Creek 420 points, 2. Smoky Hill 292, 3. Mullen 248
200 yard medley relay — 1. Mullen (Sahara Zurita, Claire Chahbandour, Lindsey Sowitch, Gabrielle Zinis), 1 minute, 50.08 seconds; 200 yard freestyle — 1. Lindsey Sowitch (Mullen), 1 minute, 55.60 seconds; 200 yard individual medley — 1. ANNELISE THOMAS (SMOKY HILL), 2 minutes, 11.29 seconds; 50 yard freestyle — 1. Claire Chahbandour (Mullen), 24.31 seconds; 100 yard butterfly — 1. Lindsey Sowitch (Mullen), 58.69 seconds; 100 yard freestyle — 1. Gabrielle Zinis (Mullen), 53.85 seconds; 500 yard freestyle — 1. JADYN PHILLIPS (SMOKY HILL), 5 minutes, 20.56 seconds; 200 yard freestyle relay — 1. Mullen (Gabrielle Zinis, Claire Chahbandour, Sahara Zurita, Lindsey Sowitch), 1 minute, 42.27 seconds; 100 yard backstroke — 1. Kalisi Loveridge (Cherry Creek), 1 minute, 1.95 seconds; 100 yard breaststroke — 1. Claire Chahbandour (Mullen), 1 minute, 4.10 seconds (meet record, previous Barnett (Heritage) of 1:04.98 set in 2020); 400 yard freestyle — 1. Cherry Creek (Avery Hall, Hannah Eckerman, Katie Cohen, Teagan Steinmetz), 3 minutes, 42.45 seconds
— Complete Smoky Hill Invitational results, here