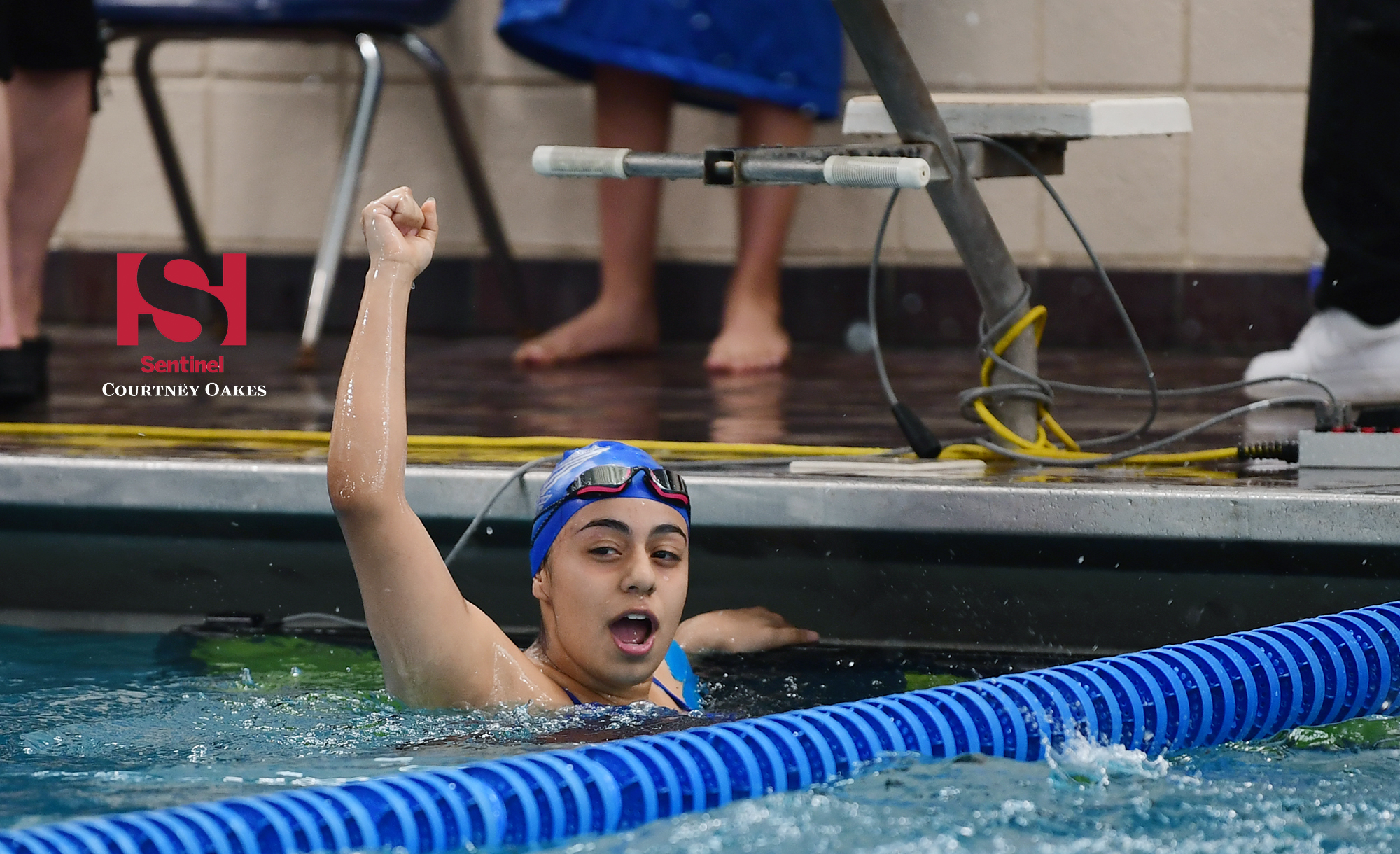 AURORA | In just short of two full seasons with the Hinkley girls swim team, Alyssa Lutz has laid waste to plenty of program history.
In the wake of an outstanding two-day performance during the 31st annual Aurora Public Schools Championship girls swim meet — which culminated in Saturday afternoon's finals in her home pool, Lutz has a prominent spot in the Thunderbirds' recordbooks.
Lutz won both the 100 yard butterfly and 100 yard backstroke to prevent a clean sweep of events for team champion Rangeview and set Hinkley records in both events for the second straight day for coach Beth Himes' team.
Both of the records Lutz now owns had been around for 40 years, as she has topped standards set in 1980 by Larice Temple (100 butterfly) and Karen Zuzelski (100 backstroke).
Before winter break in a meet at the Veterans' Memorial Aquatic Center — home of the EMAC Championships Feb. 8 — Lutz bettered Taylor's mark of 1:07.15. She topped herself in the APS prelims with a 1:05.55 and then went even faster in the finals with a 1:05.22.
Lutz then got the 100 backstroke record she was after in prelims when her 1:06.76 brought her in more than a full second faster than Zuzelski's 1:07.32. Himes let her remove Zuzelski's name from the recordboard before the finals, when finished in an even-better 1:06.22.
Next up for Lutz is the EMAC Championships (now in a one-day format due to weather) and she hopes to place in the top three in one or both events.
Courtney Oakes is Sentinel Colorado Sports Editor. Reach him at 303-750-7555 or [email protected] Twitter: @aurorasports. IG: Sentinel Prep Sports