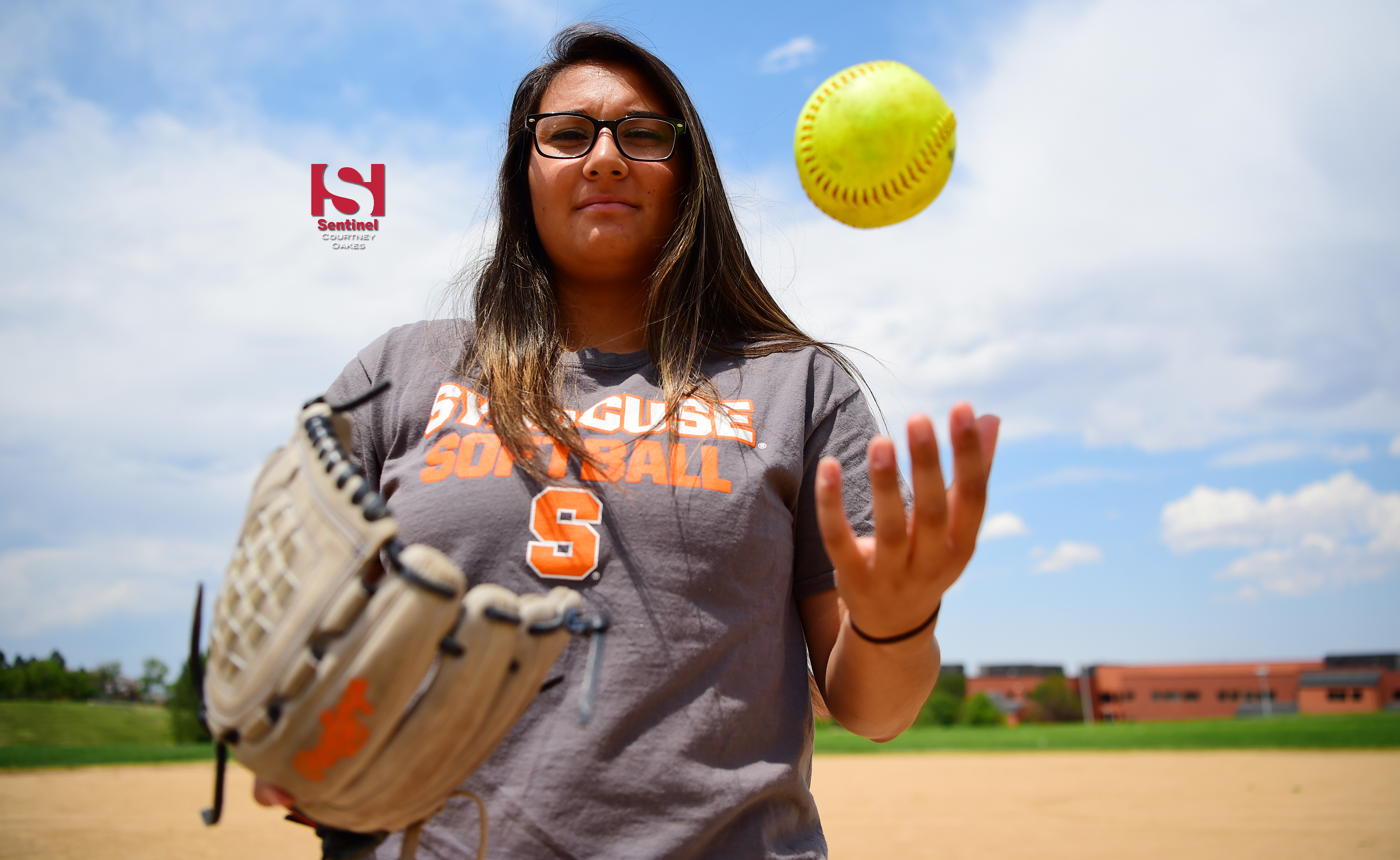 Ask Alexa Romero how she became the most prolific strikeout artist per seven innings in NCAA Division I softball and she can't explain it.
The former Eaglecrest High School star pitcher and budding Syracuse University left-handed ace simply goes out and throws, come what may.
So it was a surprise to Romero when she found that nobody in the country at the D-I level had struck out more hitters than she had per seven innings (10.9).
"I don't really know how I do it, I just pitch the ball and spin the crap out of it," Romero said on a recent visit to Colorado.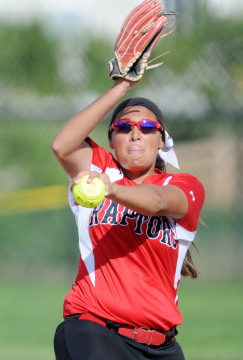 "I kind of keep track of my stats, but sometimes stats are just stats and I always think I can do better. I didn't know that being an NCAA stat champ was a thing until it was brought up to me. I guess it's pretty cool."
Romero is a good way removed from an outstanding prep career at Eaglecrest, where she finished 28-10 with a 2.97 ERA and 269 strikeouts in 245 innings for coach Yvette Hendrian's Raptors.
She was dominant at times under Hendrian's expert pitching eye and helped Eaglecrest reach the elite level of Colorado softball — though a Class 5A state championship eluded her — but always knew she had more in her.
That potential is beginning to be realized since she's arrived at Syracuse, which she fell in love with during a recruiting visit — even in the dead of winter — despite having her heart set on playing at UCLA.
When she joined the Orange, she had some veteran pitchers in front of her to learn from, but most importantly, she began to work with assistant coach Miranda Kramer.
Romero is something of a 'Mini-Me' to Kramer, who starred as a senior at Western Kentucky. Kramer, who is also left-handed, led the nation in total strikeouts, whiffs per seven innings and hits allowed per seven innings in 2015.
Turns out Romero has an arsenal of pitches that are nearly the same — a strong curveball, backdoor curve and rise — so the two can work seamlessly together.
"We focus on spin, spin, spin," Romero said. "If you look at my spin from freshman year to sophomore year, there's a huge difference. I don't know how I struck out so many people all the time, but I just did what I know how to do. It sounds cliche, but it's so true.
"We really focused on spinning that ball and being able to trick batters when we needed to. Luckily, it worked out a lot."
In a college game that seems to be trending heavily towards offense in recent seasons, Romero has found the right formula to fight against it.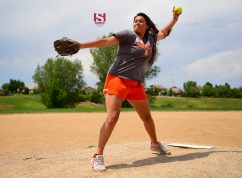 During a season in which she finished 17-12 with a 1.73 ERA and 264 strikeouts in 169 2/3 innings for the Orange — which went 30-20 overall — Romero tossed the second perfect game in Syracuse history, a five-inning effort against Sacramento State in the Mary Nutter Classic in California, and also threw no-hitters against Virginia and Virginia Tech.
Part of Romero's success is her pitches, part of it is a bulldog mentality and the other part is knowing almost exactly how Kramer likes to attack hitters.
"I pretty much know what my pitching coach is going to call, we're on the same wavelength so I can read her mind a little bit," Romero said.
"Sometimes she catches me off guard a little bit, but I trust her and it works out in the end. The coaches put a lot of time into watching batters and they like to just keep throwing something until they can hit it."
Romero's season netted her All-Atlantic Coast Conference Second Team honors and gave the fervent goal-setter another bar to try to surpass next season.
Besides hoping to get Syracuse back into the NCAA tournament, Romero has her sites set on softball after college.
"I want to continue playing this sport for as long as I can; it's been my dream since I was a little girl," she said. "It's a lot harder than I thought it would be, but that's what I'm working towards."
Courtney Oakes is Sentinel Sports Editor. Reach him at 303-750-7555 or [email protected] Twitter: @aurorasports. FB: Sentinel Prep Sports