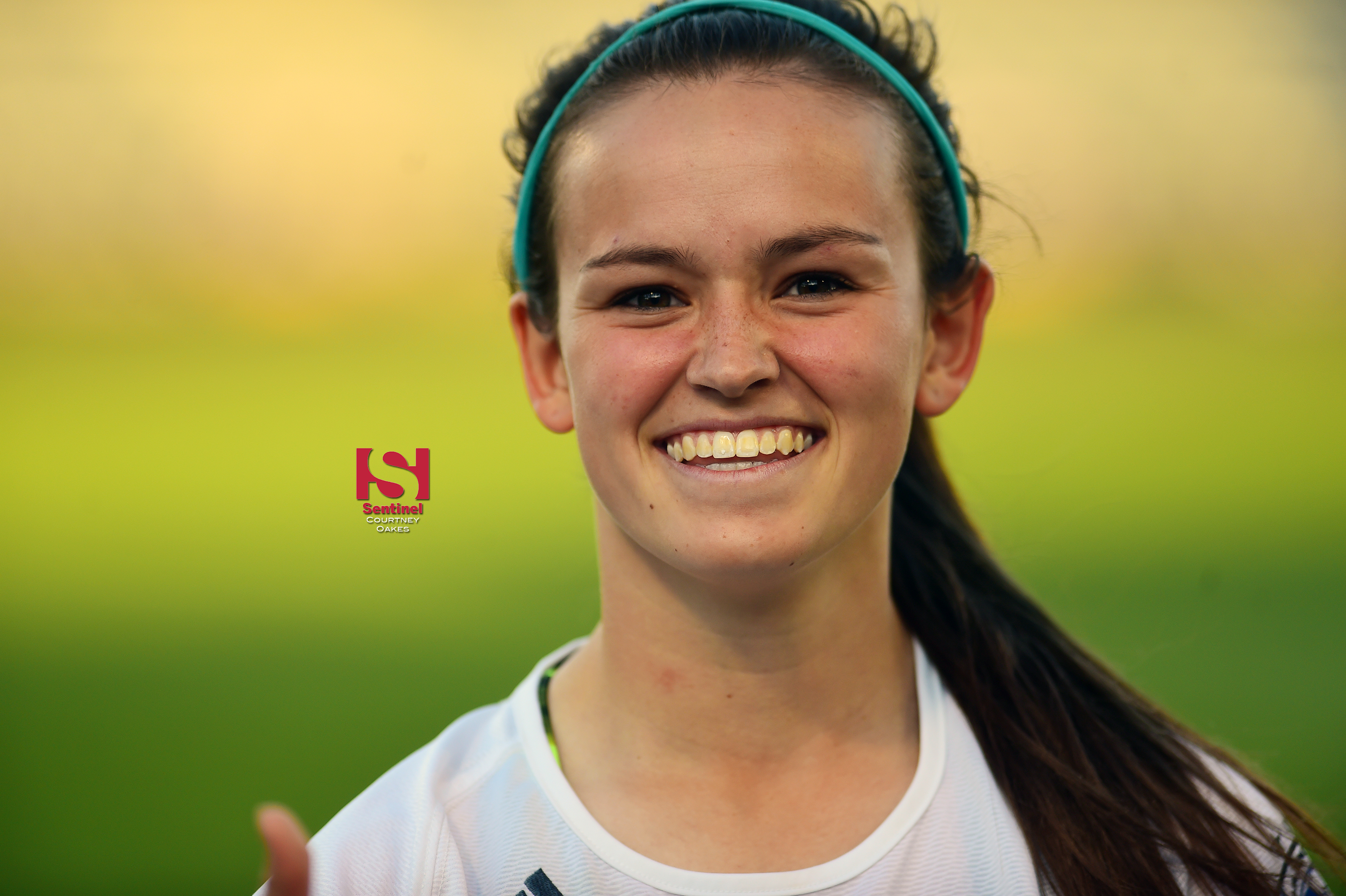 Thirty-five players from Aurora programs earned all-league accolades for the 2018 season, with a good portion of them — nine — coming from Grandview, the Centennial League and Class 5A state champions.
The Wolves have an equally heavy presence on the 2018 Sentinel All-Aurora Girls Soccer Team, which is picked by the Sentinel in conjunction with balloting and input of city coaches.
Senior midfielder Natalie Beckman, a University of Denver signee, collected Centennial League Player of the Year honors after she tallied a career-high 14 goals (including one in four of the Wolves' five playoff games) and eight assists.
Also in the All-Aurora midfield is Creighton-bound senior Morgan Szarka, another driving force for coach Tari Wood's Grandview team. She scored eight goals (including game-winners against Cherokee Trail, Chaparral and Columbine) plus an assist.
Despite suffering losses to the backline, the Wolves again featured the state's stingiest defense with just eight goals allowed in 20 games.
Senior Grace Hildner and junior Lauren Holleran were first team all-league performers on the back line and both were vital to the success of the defense. Hildner took on a greater role as the most experienced returning player on a backline with a lot of new faces.
Besides her toughness on the backline, Holleran also spent some time in the midfield and contributed four goals and three assists as one of coach Tari Wood's most versatile players.
The Wolves split time in the goal with senior Reagan McCombs and junior Madi Livingston and both earned first team all-league honors with their performances. McCombs, a Central Arkansas signee, got the nod from coaches as she allowed just four goals with five shutouts.
An influx of young talent helped Cherokee Trail make it back to the 5A quarterfinals, but a driven group of seniors galvanized the group.
Senior forward Alesia Garcia was the Cougars' offensive catalyst and the University of New Mexico signee proved dangerous anytime she was on the ball. Garcia netted a team-high 14 goals, which put her in a tie with Beckman just one behind the league leader for the season.
Senior midfielder Haley O'Nan (a Northern Colorado signee) provided crucial toughness and playmaking in the midfield for the Cougars, while she also netted six goals.
Cherokee Trail had a talented backline as well, which helped the Cougars post nine shutouts and allow more than two goals in a game only once (to Grandview). The defensive unit quickly turned the play back the other direction, as junior Lynette Hawkins racked up 10 assists to tie for the league lead. Senior Claire Huston's play in front of the goal and on free kicks from the back were key.
Regis Jesuit had the wildest finish to the season as four wins got it into the 5A postseason. The Raiders — who lost several of their best players to the new Developmental Academy program — proceeded to knock off three straight higher-seeded opponents to make the quarterfinals.
Sophomore forward Ava Laden — whose overtime goal sent Regis Jesuit into the quarterfinals in 2017 — had both goals in a first-round overtime upset of No. 4 Fruita Monument. The All-Continental League second teamer also had a regular season game-winner against Castle View.
Junior defender Molly Reich was the Raiders' lone All-Continental League first team selection and separated herself as one of the top handful of defenders in Aurora.
Aurora Central had Aurora's goal champion in freshman striker Vanessa Vazquez, an All-EMAC first teamer who found the back of the net 26 times — second in all of 5A to the 32 scored by Broomfield's Haley Stodden, the Colorado Gatorade Player of the Year.
Vazquez's arrival helped boost the Trojans output from 37 goals in 2017 to 70 in 2018 and heped produced two more wins. Aurora Central's nine victories trailed only Grandview (17) and Cherokee Trail (14) among Aurora teams, though its RPI wasn't high enough for a postseason berth.
Courtney Oakes is Sentinel Sports Editor. Reach him at 303-750-7555 or [email protected] Twitter: @aurorasports. FB: Sentinel Prep Sports
2018 SENTINEL ALL-AURORA GIRLS SOCCER TEAM
FIRST TEAM
Forward — Alesia Garcia, Cherokee Trail, sr.; Ava Laden, Regis Jesuit, soph.; Vanessa Vazquez, Aurora Central, fr.; Midfield — Natalie Beckman, Grandview, sr.; Haley O'Nan, Cherokee Trail, sr.; Morgan Szarka, Grandview, sr.; Defense — Lynette Hawkins, Cherokee Trail, jr.; Grace Hildner, Grandview, sr.; Claire Huston, Cherokee Trail, sr.; Molly Reich, Regis Jesuit, jr.; Utility — Lauren Holleran, Grandview, jr.; Goalkeeper — Reagan McCombs, Grandview, sr.
SECOND TEAM
Forward — Kendra Gipson, Grandview, jr.; Delaney McLelland, Cherokee Trail, sr.; Shalom Prince, Grandview, jr.; Midfield — Mary Perez Aguire, Rangeview, sr.; Wendy De Raza, Vista PEAK, sr.; Kacy Johnston, Grandview, jr.; Olivia McPherson, Smoky Hill, sr.; Defense — Ellie Johnston, Grandview, soph.; Melissa Jung, Eaglecrest, sr.; Sydney McCleary, jr., Smoky Hill; Keelie Wortmann, Grandview, jr.; Utility — Pixie Torres, Aurora Central, jr.; Goalkeeper — Madi Livingston, Grandview, jr.
HONORABLE MENTION
Aaliyah Acevedo, soph., Cherokee Trail (M); Grace Anderson, soph., Vista PEAK (M); Faith Brockman, jr., Eaglecrest (GK); Jacky Cruz Cervantes, fr., Aurora Central (M); Nalani Gomez, jr., Gateway (D); Valerie Gomez, jr., Aurora Central (M); Paige Hickman, soph., Cherokee Trail (GK); Caylin Lyubenko, soph., Grandview (M); Xandra Mora, Smoky Hill, fr. (F); Allison Pacheco, sr., Gateway (GK); Kaitlyn Pagel, fr., Cherokee Trail (D); Tori Parker, jr., Grandview (M); Ruby Portillo, sr., Hinkley (M); Priscilla Rivera, sr., Overland (F); Elena Rodriguez, sr. Hinkley (D); Holly Schlagel, fr., Smoky Hill (M); Kylee Smith, soph., Eaglecrest (D); Riley Surratt, soph., Rangeview (D); Paige Venrick, jr., Regis Jesuit (D)