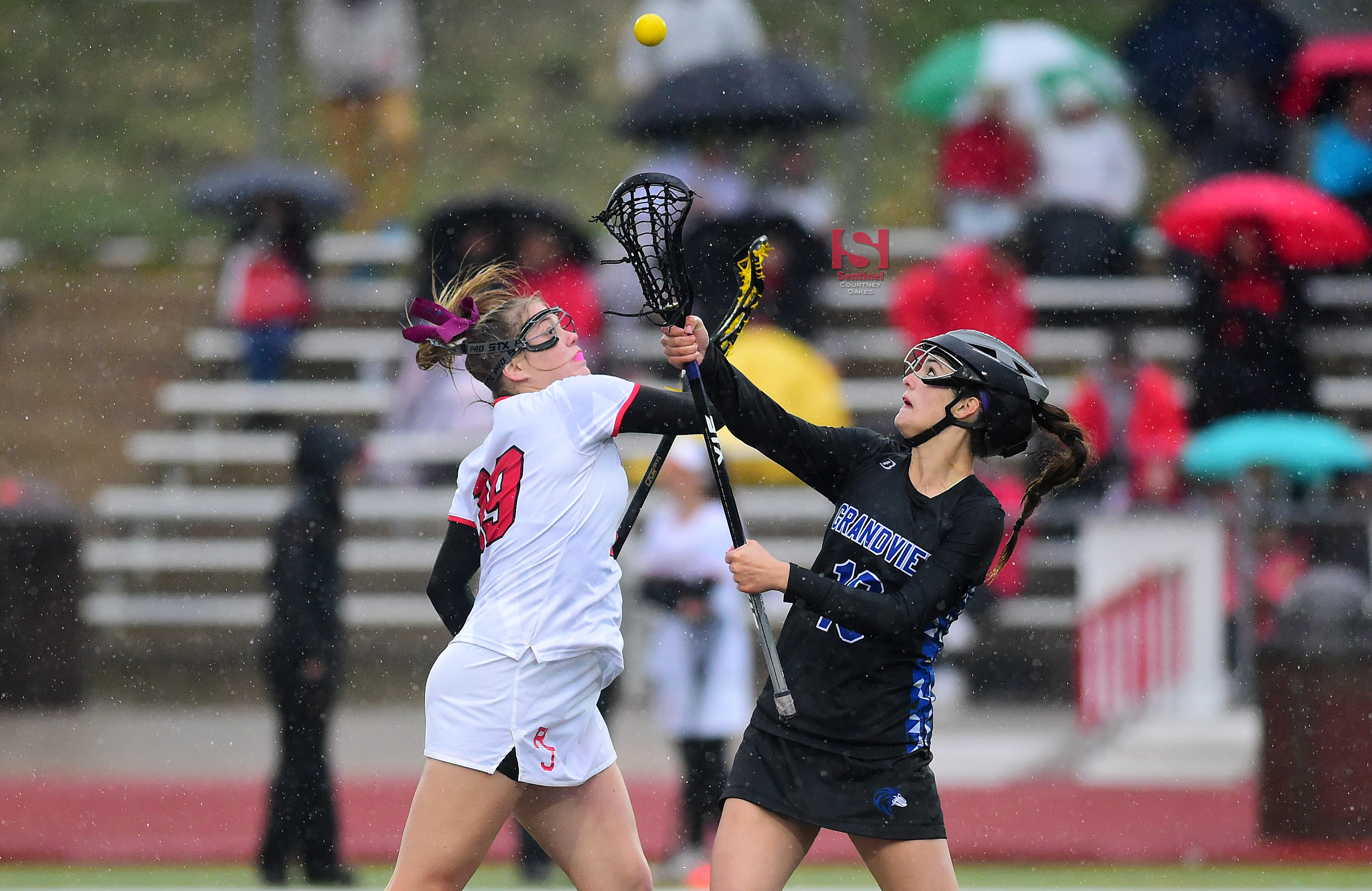 Grandview and Regis Jesuit both made it to the quarterfinals of the girls lacrosse state playoffs in the 2018 season with the two most talent-filled rosters around.
In the wake of that success, the Wolves and Raiders — who combined for 26 victories — earned the lion's share of the spots on the 2018 Sentinel All-Aurora Girls Lacrosse Team, which is selected by the Sentinel in conjunction with input and balloting of city coaches.
Regis Jesuit won the Continental League championship and had the league's coach of the year in Kathryn Ames, who had plenty of experienced and young talent to work with during a 14-3 campaign, her first with the program.
On the offensive end, the Raiders were fueled by the all-around talents of junior midfielder Sidney Weigand. The All-Continental League first teamer was the most effective player in Aurora on draws to begin with and also paced local players in assists with 38, while her goal total of 45 ranked third-best.
Joining Weigand on the All-Aurora midfield is freshman Cate Lord, whose speed and prowess with groundballs (she was credited with 125, the fourth-highest total in the state) were crucial to the Raiders' rise. Lord added 29 goals and 16 assists for good measure and spelled Weigand in draws when needed.
Senior Mariah Daley on the attack finished with 39 goals, which put the Sacred Heart College signee and second team All-Continental League pick second on the team. Daley added 11 assists to reach 50 points for the season — nearly double last season's total — and enough to put her 10th in a league loaded with offensive standouts.
Defensively, sophomore Bella Ames earned all-league first team honor — bettering her second team selection from the previous season — and sophomore goalie Antonia Batuella (6.8 goals against average) made the all-league second team from a unit that allowed the sixth-fewest goals in the state.
Ames contributed 15 takeaways and 22 groundballs in addition to five goals, while Batuella averaged a handful of saves per contest as her defense limited the pressure of opposing offenses in most games.
Grandview's best-ever season produced a 12-5 record and the first trip in program history that went past the opening round of the state playoffs.
Coach Kevin Mortimer's Wolves went toe-to-toe with the state's best all season and stood tall, with four of their five losses coming to teams that made the quarterfinals (two to state runner-up Cherry Creek, one to Regis Jesuit and one to Arapahoe).
Senior Megan Matthews was a dominating force in the midfield and scored the most goals in Aurora with 47, including at least one in every single game, to go with 32 assists. Matthews' 79 points tied the all-league first team selection for second in the Centennial League.
Junior Dani Armitage racked up 38 goals and 12 assists for 50 points to earn all-league first team honors on the attack, senior midfielder Kylee Thompson — whose work on draws proved vital to the Wolves' success — added 24 goals and 10 assists and tenacious freshman Mandy Brockamp scored 46 goals while playing a key role on defense as well.
Brockamp racked up five goals in Grandview's state playoff quarterfinal loss to Cherry Creek and had multiple scores in 12 games, while she collected 28 groundballs as well.
Senior Sydney Swift (Eaglecrest) on the attack and junior defender Avery Joslin (Cherokee Trail) both played at a 1st team All-Centennial League level.
The Raptors improved by two wins from the previous season and the play of Swift helped with that, as she tallied 40 goals — exactly one-third of the team's entire offensive output and the third-most among Aurora players in the Centennial League — to go with nine assists.
Joslin racked up 33 groundballs, most for an Aurora defender.
Courtney Oakes is Sentinel Sports Editor. Reach him at 303-750-7555 or [email protected] Twitter: @aurorasports. FB: Sentinel Prep Sports
2018 SENTINEL ALL-AURORA GIRLS LACROSSE TEAM
FIRST TEAM — Attack: Dani Armitage, Grandview, jr.; Mariah Daley, Regis Jesuit, sr.; Sydney Swift, Eaglecrest, sr.; Midfield: Cate Lord, Regis Jesuit, fr.; Megan Matthews, Grandview, sr.; Kylie Thompson, Grandview, sr.; Sidney Weigand, Regis Jesuit, jr.; Defense: Bella Ames, Regis Jesuit, soph.; Mandy Brockamp, Grandview, fr.; Avery Joslin, Cherokee Trail, jr.; Goalie: Antonia Batuella, Regis Jesuit, soph.
SECOND TEAM — Attack: Yazmiene Birch, Overland, jr.; Maddie Ferguson, Regis Jesuit, jr.; Kaylin Vanzant, Cherokee Trail, soph.; Midfield: Erin Drumm, Smoky Hill, sr.; Sydney Pfefer, Grandview, sr.; Myan Schulze, Eaglecrest, sr.; Gracie Weigand, Regis Jesuit, fr.; Defense: Samia Craft, Grandview, sr.; Isabella Marchiol, Regis Jesuit, fr.; Savana Schlitter, Eaglecrest, sr.; Goalie: Madyson Ivey, Cherokee Trail, sr.
HONORABLE MENTION — Maeve Callahan, Grandview, jr.; Harlee Curtis, Rangeview, sr.; Maya Fair, Regis Jesuit, sr.; Larkin McDermott, Cherokee Trail, sr.; Natalie McGinnis, Cherokee Trail, jr.; Shantella Parker, Overland, jr.; Esperanza Serrano, Smoky Hill, jr.; Chloe Stoffel, Smoky Hill, sr.; Rae Stokes, Grandview, jr.; Anna Truong, Eaglecrest, jr.